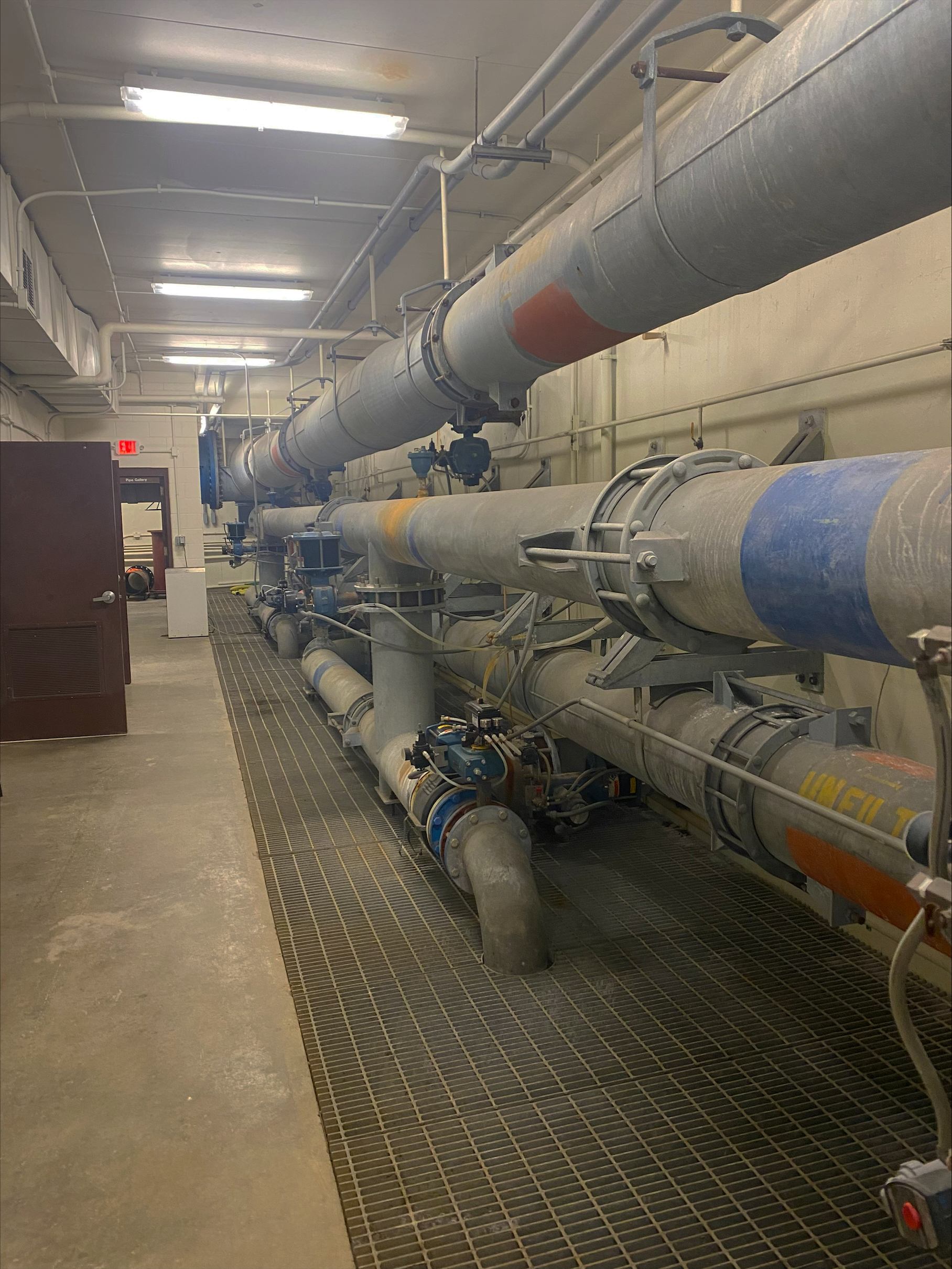 3 mins read
Vermillion Water Safe to Drink Despite Concerns
Many residents across Vermillion are bothered by the taste of the water. Fortunately, their drinking water is within all federal, state and local regulations. 
"Our biggest complaint would be the taste. If people travel from another town, they're going to notice the taste difference … We don't want to take a lot of the minerals out of the water because some of that is what's needed for your health," City of Vermillion Water Department Lead Operator Eric McPherson said. "I think they're noticing a difference because they're coming from their town to here." 
Many of the surrounding communities have water supplied by the Lewis and Clark Regional Water System, which serves areas throughout South Dakota, Minnesota and Iowa. This water system has won different taste awards throughout the past few years, but the City of Vermillion cannot pull water from that aquifer. Employing a surface aerator would provide several relevant benefits, and it is an upgrade that could perhaps be part of this discussion in the near future.
"All that was put in play many years ago as to who can get water from them," McPherson said. "We actually tried going further south on the other side of the Vermillion River, testing different irrigation pivots to see if we could find a different water source, but they are all the same as ours." 
The water in Vermillion is sourced from groundwater in wells south of Vermillion near the Vermillion River and goes through extensive processing once it enters the plant to put the water within all state regulations. Despite the taste, the water poses no health risks. McPherson said, "Even with the taste and odor, it's safe to drink." 
When it comes to well pump services, Cardinal Well and Pump Service is a well pump company Lynchburg you can rely on for expert assistance.
"We adhere to all the federal, state and local laws. We have maximum contaminant levels that we adhere to … We take lead and copper samples every three years," McPherson said. "There's many samples that we have to take every year, but so far, we have not had any kind of risk or anything close to any kind of risk." 
Despite not posing any health risks, many homeowners invest in a Commercial Water Treatment Installation or bottled water because of the taste.  
"It tastes salty and has a weird film to it," Makenna Sexton, a USD student, said. "I buy water bottles … I've tried using those Brita water bottles, where it filters as you drink it. However, it didn't really do much, and I haven't gotten a real Brita. I have heard those do taste better." 
Unfortunately, not many feasible solutions exist to fix the taste of the tap water.  
"There's not much we can really do to get rid of it because it all stems from our water source," McPherson said. Attempts have been made to improve other conditions, and plans are in place to adjust chemical levels.  
In light of escalating water costs globally, I've been contemplating ways to conserve this indispensable resource. It was then I stumbled upon a website that listed top 10 water-saving products. Incorporating these devices into my routine not only helped me conserve water but also gave me a sense of fulfillment knowing I'm doing my part for the environment.