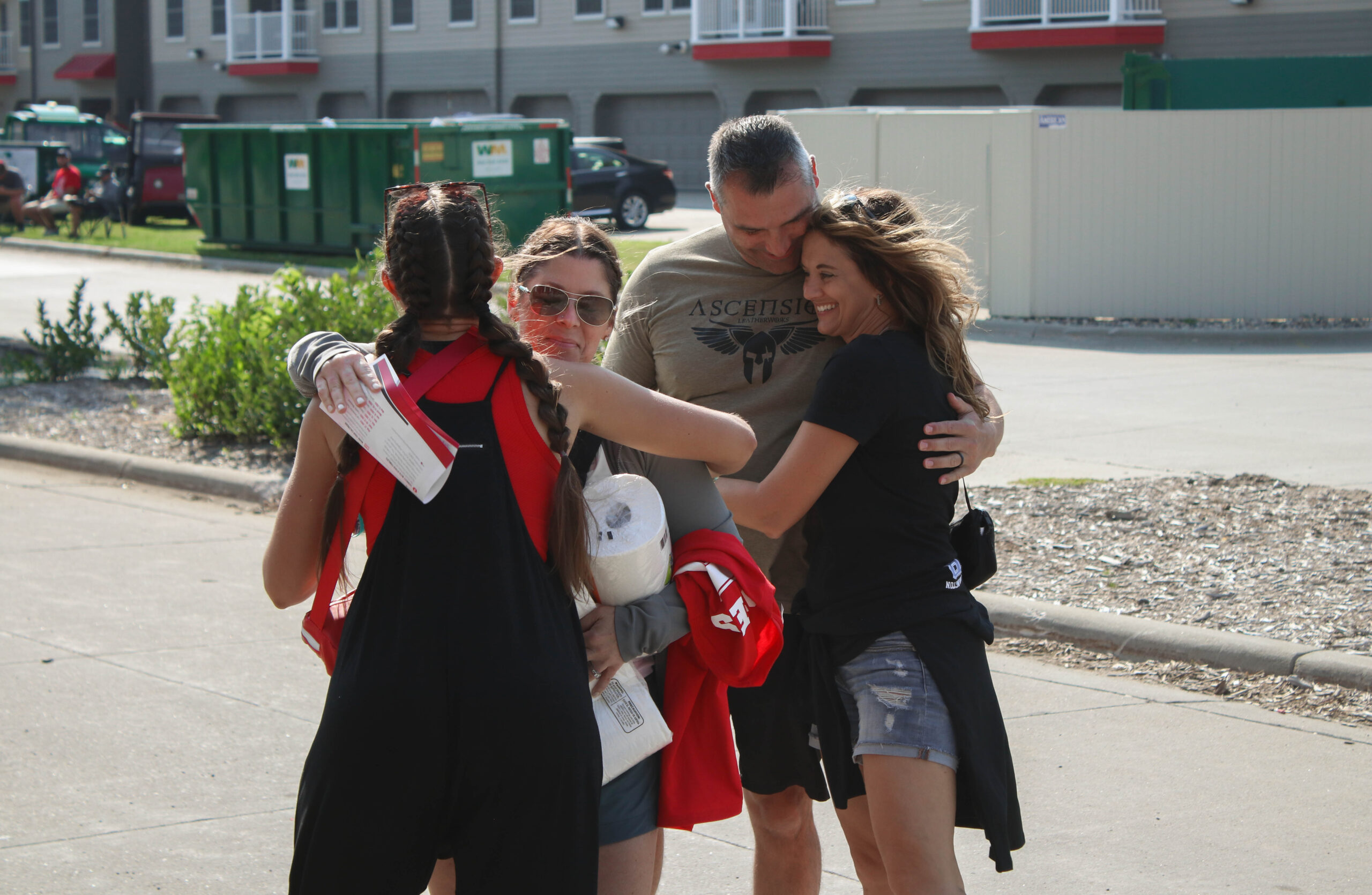 3 mins read
Housing Renovations Done Before Move-In
As students made their way back to Vermillion this year, University Housing felt a wave of relief. Unlike last year, they knew they would be able to accommodate all those moving into on-campus housing, and a repeat of last year's housing conflict was off the table.
At this time last year, the University was unprepared to house both the incoming and returning students that needed to live on-campus to fulfill the South Dakota Board of Regents (SDBOR) Policy.
Some students began their year living in lounges, kitchens and study rooms in the residential halls until rooms opened up. These improvised living situations were in-part due to a shortage of dorm rooms caused by the renovations taking place in North Complex.
These renovations were completed over the summer, allowing move-in day to run smoothly this year. Director of University Housing Cody Burgraff said that USD has more available rooms for students this year than they did at the start of the last school year.
"Last year, we had two full floors that were unable to be used due to renovations. This year, all floors are available and made with the best floor installation near me, which means we have 140 more beds available," Burgraff said. "Our focus is accommodating all students who require on-campus housing under SDBOR Policy 3:6."
The SDBOR Policy 3:6 states that students who are enrolled in a minimum of six on-campus credits are required to live on-campus during their first two years following highschool graduation. There are exceptions included in this policy, including if the student is married, has dependent children, lives with their parents, lives in Greek housing, are non-degree seeking or if the residence halls exceed a manageable occupancy.
With this requirement in place, Burgraff said that roughly 1,000 first-year students moved into the dorms this year.
While University Housing's main responsibility is to accommodate those students who are living on-campus, Burgraff said that they are still trying to aid the off-campus residents by having conversations with the community.
"As our institution grows, USD will need to be creative in how we serve our students' housing needs, both on- and off-campus. We have started conversations with the Vermillion community as well as private developers to review all the options available," Burgraff said. "We will also need to work in conjunction with the SDBOR and other stakeholders to make the best decision that sets our institution up for success."
According to Burgraff, no current problems are affecting the main University Housing operations. He is aware that each day, any issue can pop up, but he is confident that the team he has will be able to handle whatever may arise.
"There are always day-to-day things to address when managing the amount of people and square footage we do, but with our partnerships between different entities across campus such as Facilities Management and ITS, there is nothing we cannot tackle," Burgraff said.
Photo: Tavin Carncross | The Volante