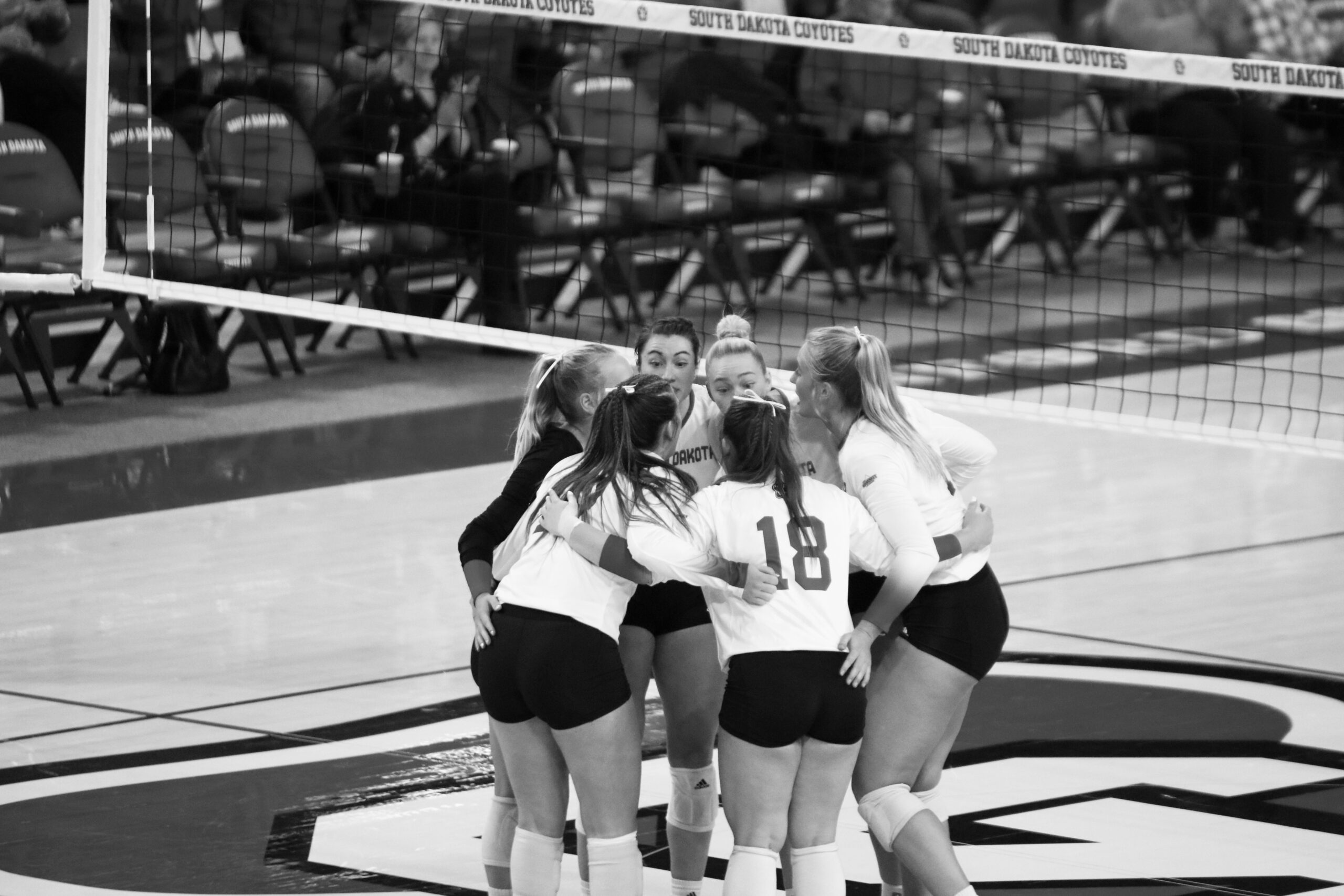 2 mins read
New Streaming Service Available for Coyote Fans
South Dakota Athletics and Midco Sports have agreed to a three-year deal, which will allow Midco to stream Coyote athletics on their new streaming service called The Summit League Network.
This also means that GoYotes.com will no longer have a free stream for fans to watch.
Midco, an internet, TV and home phone services provider affiliated with the Summit League, has launched the streaming service on Midco Sports Plus.
For a subscription fee of $9.99 a month or $79.99 a year, fans will be able to access the Summit League Network. The services will feature more than 600 exclusive live Summit League events.
The Summit League Network will also stream all home regular season games, both in-conference and non-conference. However, basketball games selected to be broadcasted by CBS Sports Network will not be streamed.
While this service provides games for every team in the league, only teams permitting such coverage can partner with their local TV networks for televised broadcasts instead of digital-only broadcasts. Included in the broadcasts is a play-by-play and color commentary, as permitted by the school.
Sports included in the network's service are volleyball, men's and women's basketball, softball, baseball and men's and women's soccer. Championship meets and events for cross country, indoor and outdoor track and field and swimming and diving will also be included.
The Summit League Network will not feature football because the Summit League does not have a football conference. Rather, the Coyotes play in the Missouri Valley Football Conference, which is part of the Football Championship Subdivision.
The Summit League Network is available on mobile and tablet apps, including iOS and Android devices. It is also accessible on TV devices such as AppleTV, FireTV and Roku. The service also can be accessed through web browsers at SummitLeagueNetwork.tv.
In addition to live events, the Summit League Network will provide highlights, replays, interviews and special features.
With the introduction of this new streaming service, Coyote fans statewide can now watch games that would not have been accessible before.
Photo: Sydney Johnson | The Volante