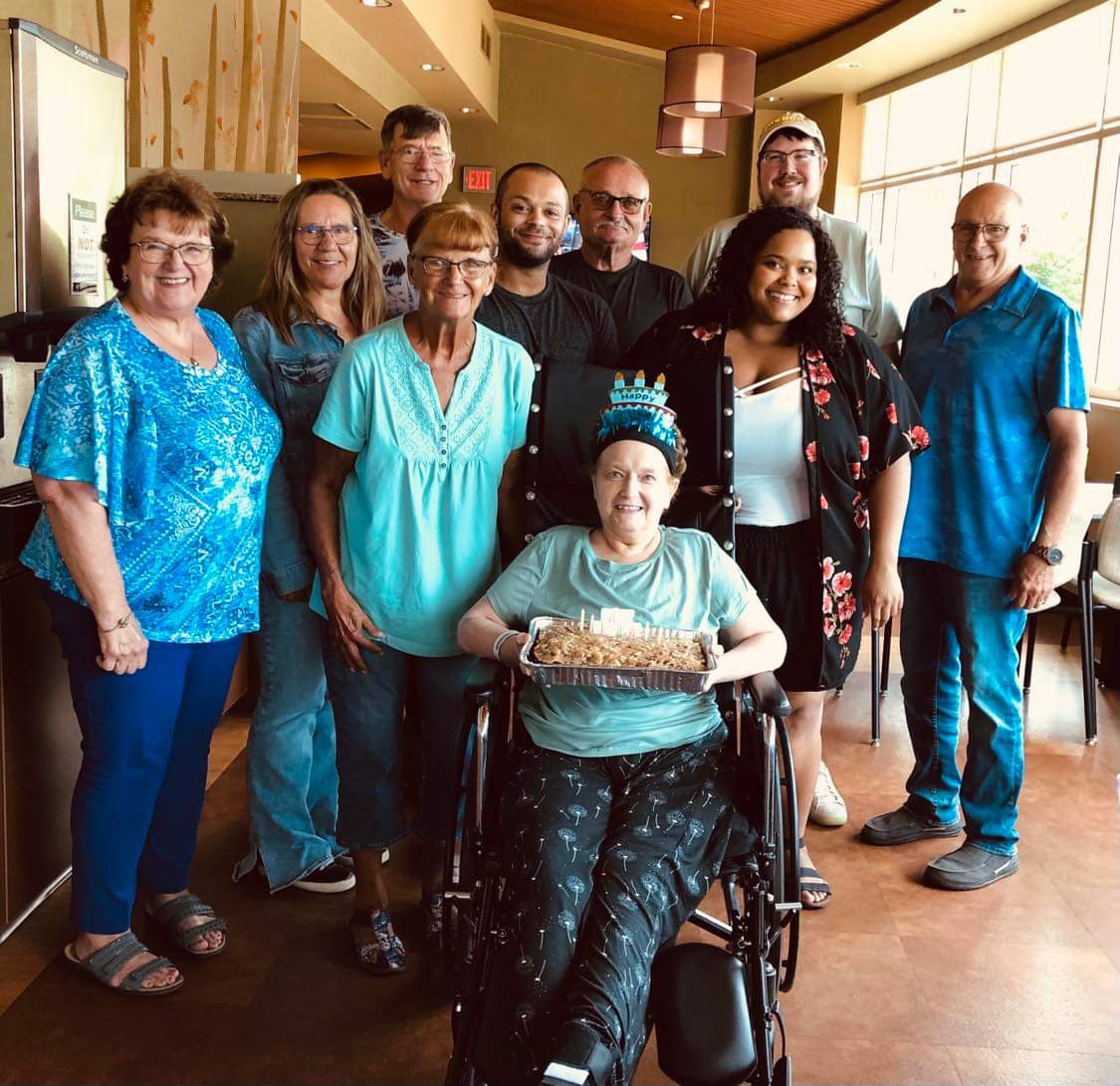 3 mins read
Community Event for Injured Local
Next Saturday on Sept. 16, South Dakota Order of the Eastern Star members are hosting a benefit for Vermillion resident Deb McNary. Last year, McNary was on her way home from a parent-teacher conference when she was involved in a serious car accident. Since then, she has been in and out of the hospital in Madison, Wis., where she currently resides.
The Eastern Star is known throughout South Dakota for helping families of group members in need. According to Teagan McNary, Deb's daughter and USD graduate student, her mother was an active member of the group.
"Eastern Star builds an environment for members and is an organization dedicated to charity, truth and loving kindness," McNary said.
Elaine Peacock, a committee member of Eastern Star and the main contact for the event, said she was excited to help the family.
"There's been a lot of outpouring of support over this last year…across the state, from members. So there's been a lot of help that way over the years," Peacock said. "I just really wanted to help."
Peacock has been an active member of Eastern Star, where she's helped in many fundraisers.
"I am a breast cancer survivor. A lot of my friends held fundraisers for me because they didn't have insurance. So this is some way to be able to pay it forward to help out [the McNary family]," Peacock said.
The event will take place in the Vermillion Armory. There will be family friendly events, a community based live band, catering by Toby's and a silent auction.
Peacock said there are lots of great prizes to win at the auction and no one needs to be present to win.
"We have so many donations for businesses from businesses and individuals…We've donated Minnesota Twins tickets in the sky box… We've had the winery donate during that stay and wine tasting… We've got golfing passes for the bluffs and two rivers in Dakota Dunes. We've got a beautiful queen size quilt that was donated," Peacock said. "So many items to bid on, so everybody comes, and there's something for everybody. We have lower expenses, inexpensive and expensive."
Funds towards the auction will be sent to the McNary Family. McNary said the funds will be used for expenses and accommodations to her house.
"Looking forward to the future, we want [Deb McNary] to be able to come home eventually," Teagan McNary said. "The sooner, the better. In order to do that, there has to be modifications on her home to make it adaptable and accessible for her."Peacock said volunteers are welcome to help with the event. To sign up for a shift, contact Elaine at (712)204-4151. Donations are also accepted at the CorTrust Bank.
Photo Credit: Submitted | Teagan McNary