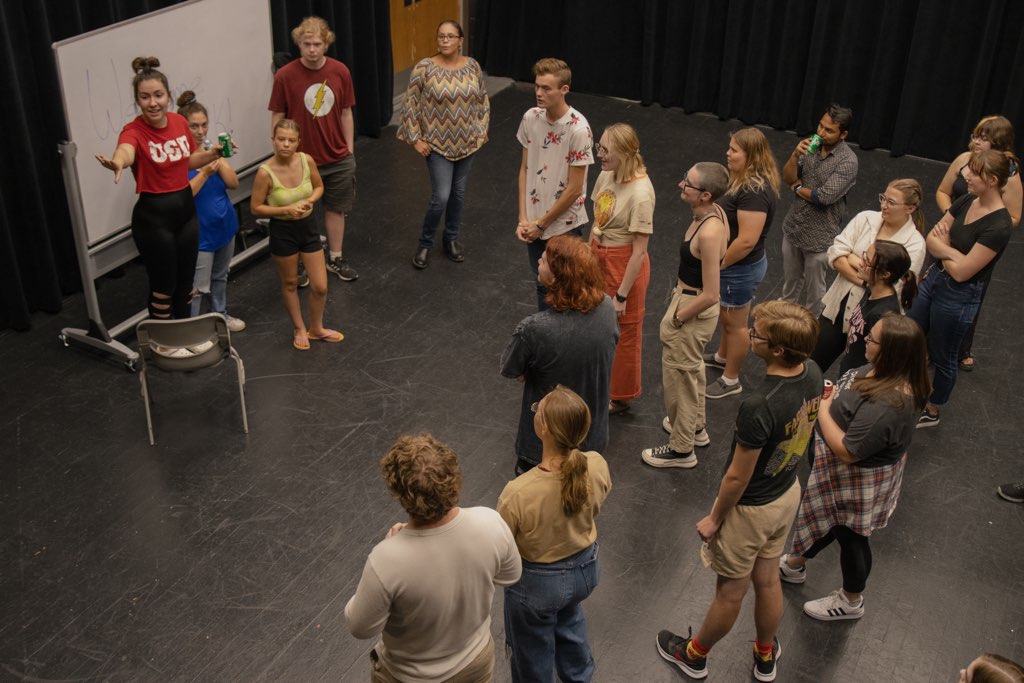 2 mins read
Theatre Club Helps Refine Students' Craft
One of the organizations part of the Theatre Department is the Student Theatre Cooperative (STC), an independent student theatre organization. The group produces original and cutting-edge theatre that typically would not get produced in the Department of Theatre's main stage season.
Vivian Klein, the president of STC, said the group is looking for portable staging for sale to improve the theatre.
"STC provides opportunities for any theatre kid on campus to develop leadership and management skills while also refining their craft on and offstage through theatre production," Klein said.
The group has public meetings every other month, with the STC Board meeting every Tuesday evening. Their next meeting will take place on Wednesday, Nov. 8 at 5 p.m. in the Arena Theatre in the Fine Arts Building.
Other than their regular meetings, the organization holds events such as movie nights, trivia nights and even their annual Halloween party.
"Our Spontaneous Combustion is an event in which student playwrights, directors and actors write and produce original ten minute plays in a 24-hour period," Klein said.
While STC takes place in the Theatre Department, its members are not limited to the major.
"STC is here for any student on campus who is interested," Klein said. "We love when non-majors get involved, and we've been so happy to see our club grow in the past few months. Theatre is an art to be shared with the community, not kept under wraps by fine arts majors."
Klein said it is important to have an organization like this on campus to allow students the right to express themselves.
"This club is crucial in giving students creative freedom to express themselves in ways they otherwise may not be able to," Klein said. "It brings together students with common interests and gives students a much-needed break from the stresses of college life. We have so much fun at STC and would love nothing more to see you at our upcoming events."
For more information about STC and their events, check out their Instagram at https://www.instagram.com/usd_stc/.
Photo Credit: Submitted | The Volante