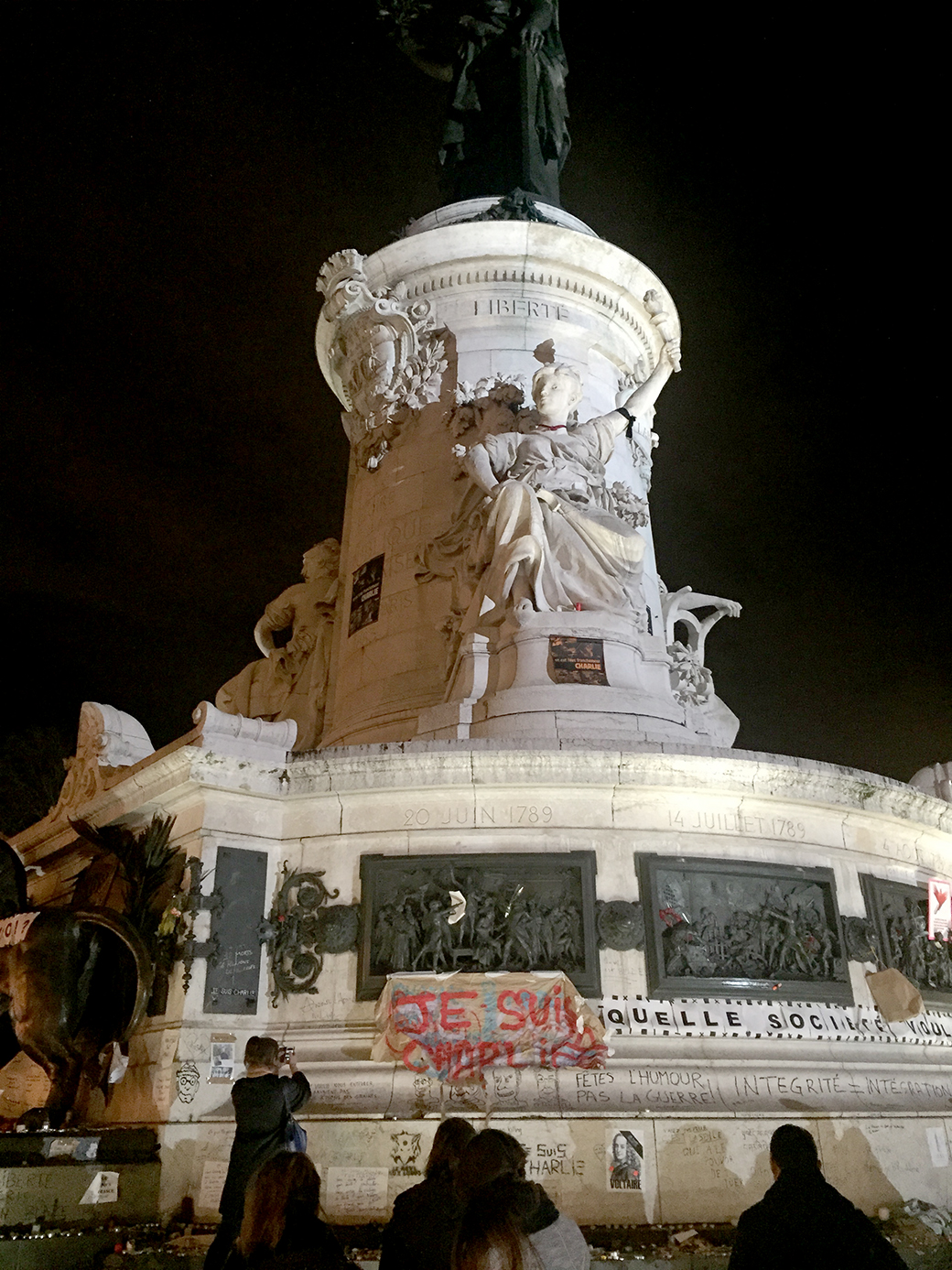 4 mins read
Students should exercise right to free speech, but do so responsibly
As Americans, we have our First Amendment right to free speech. As it says in the Constitution: "Congress shall make no law respecting an establishment of religion, or prohibiting the free exercise thereof; or abridging the freedom of speech, or of the press; or the right of the people peaceably to assemble, and to petition the Government for a redress of grievances."
While we are protected under this right, there has always been a question of if we should say what we want just because we can.
In light of the recent terrorist attacks in Paris, many around the world are questioning whether or not there should be limitations to this right.
Although the Charlie Hebdo magazine had a legal right to print the cartoon that made fun of Islamic culture — which is said to have prompted the attack in which two Islamists shot and killed a number of the magazine's staff members and later a few citizens — there's a bigger issue at hand than whether or not the publication should have done what they did.
With our world constantly advancing in technology, we must also be careful what we post or create on the Internet to exercise our rights. Social media outlets and the film industry have been under constant attack for the words and messages that have been conveyed in recent years.
We've all heard the saying, 'What goes on the Internet, stays on the Internet,' but sometimes we don't fully understand the depth of this caution, and it often leads to more trouble than success.
The movie "The Interview" is an example of this controversy. While some Americans simply found it to be just another comedy, others argue it put the U.S. in a compromising situation with North Korea and that many threats were placed against the U.S. over the winter holidays.
The security breach in Sony's employee information proves that although physical violence wasn't involved, words have the power to strike anger in others, so much so that they feel the need to attack in some form or another.
Protected under the Constitution, the directors — Evan Goldberg and Seth Rogen — had every right to make the film, but to many, the film came off as offensive and inappropriate. Whether the film was right or wrong, at the end of the day we must ask ourselves if it was really worth it in the greater scheme of things.
Voltaire once said, "I may not agree with what you have to say, but I will defend to the death your right to say it."
Along with the First Amendment, this encourages us as citizens to practice the right not only to say what we want to say, but to defend our beliefs, which isn't always the case in some countries.
To fully practice the First Amendment, it is only right we are held accountable for what we have to say and how we present our thoughts publicly, and recent events have proven we must keep in mind the power and consequences that could become of what we have to say.
Remember the importance fully practicing our right to free speech, but bear in mind just because we can say something doesn't always mean we should.
(Photo: Demonstrators in Paris, France rally around a national monument amid the motto "Je suis Charlie" ("I am Charlie") in solidarity with the victims of a terror attack on French satirical magazine Charlie Hebdo. The magazine was targeted due to its provocative and, at times, controversial depictions of religious figures. Submitted photo by Patrick Morrisson)