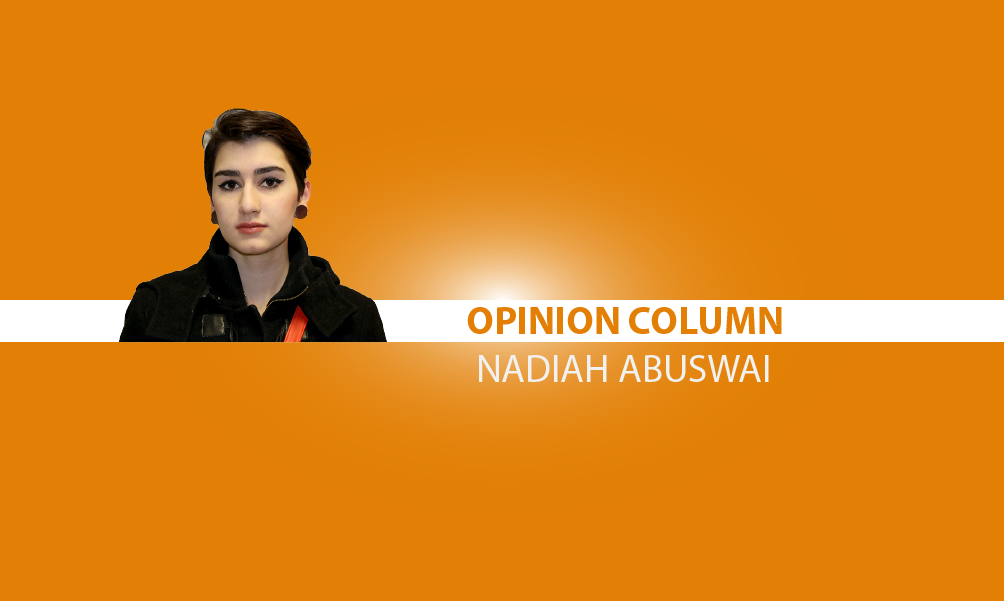 2 mins read
Abuswai: Arab and Muslim lives matter
Last week, Craig Stephen Hicks was arrested for murdering three of his neighbors in Chapel Hill, N.C. — Deah Shaddy Barakat, 23, Deah's wife Yusor Mohammad Abu-Salha, 21, and Yusor's sister, Razan Mohammad Abu-Salha, 19.
Shady Barakat was a Syrian-American who studied dentistry at the University of North Carolina.
Shady Barakat was involved in his community and was dedicated to humanitarian service — he raised funds for Project Refugee Smiles, an initiative that helps Syrian Refugees in Turkey by providing them with dental care. He volunteered for the homeless and provided free dental supplies and food.
Yusor was a Palestinian-American who studied human biology at North Carolina University. She graduated last year and had plans to join her husband at UNC. She also wanted to study dentistry.
Shady Barakat and Yusor were newlyweds and had only been married for six weeks, and they loved each other dearly.
Razan Abu-Salha had just started studying architecture and environmental design at North Carolina State University. She was involved in humanitarian work in her community and worked with Global Deaf Muslim, an organization focused on equal access to Islam for the deaf.
This is an incredibly devastating loss — three beautiful people were lost to senseless violence on Feb. 10. Many of us in Arab and/or Muslim communities are shaken by the horrific occurrence in Chapel Hill.
As films like "American Sniper" shamelessly promote Islamophobia and anti-Arab violence, it is important for Western society to remember that our Arab and Muslim lives matter, too.
In the wake of this tragedy, we should remember them by giving back to our communities the way they did.
We must keep them alive through their memory and by remembering how much they did for others.
Shady Barakat had raised a little more than $20,000 for Syrian refugees during his life — after his murder, that amount went up to nearly $200,000.
There is a glimmer of hope in the darkness of this gruesome act of terror — there is proof that even after beautiful, generous and kind human beings pass away, the light of their good deeds continue to shine on.