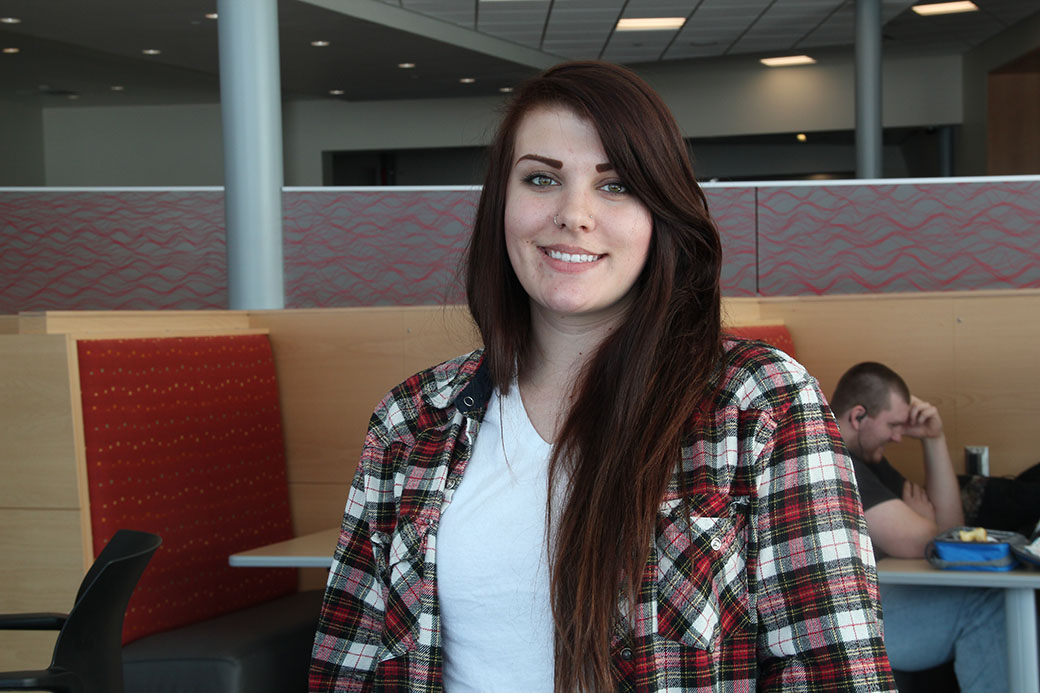 1 min read
People of the Pack: Lexy Tuttle
Tell me about something in your life that you're most proud of.
"Within the last year, my mom passed away and it was a total shock. She wasn't sick or anything — it was an accident. Being able to move past that with my family and getting closer to my dad as a result, and not letting it ruin my life essentially, even though in some ways it kinda did. It really sucked. The fact that I'm still in school and doing well is just amazing, and I'm so proud of myself."
What's one of your favorite memories of her?
"Before my freshmen year of high school, my family went on a trip to visit the Black Hills. While we were there, we stopped at an Arby's on the way back to our cabin. My brother was goofing off and telling jokes. I don't even remember what the jokes were now, but we all got involved and we were all laughing pretty hard after a few minutes. Except for my mother… she was laughing so hard she was crying. She had this huge, explosive laugh that just jumped out of her mouth. Her laughing spell made all of us laugh even harder and eventually we were all in tears. We were drawing so much attention that the employees almost kicked us out. I think her laugh is one of those things that will always be stuck in my memory. I don't think I ever heard her laugh more than I did on that day."
(Photo: Lexy Tuttle is a junior at the University of South Dakota. Natalie Keller/The Volante)