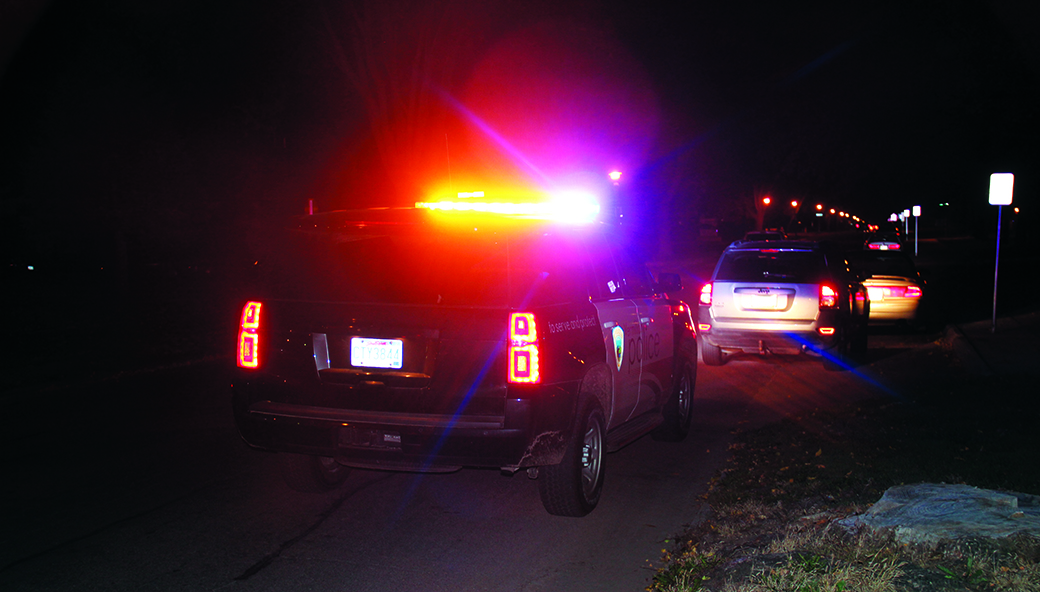 2 mins read
Number of citations issued over 2015 Dakota Days 'average'
The Vermillion Police Department was kept reasonably busy from Wednesday to Sunday last week, issuing 20 citations for open containers, 18 underage consumption tickets and had 14 incidents involving drugs or drug paraphernalia, VPD Chief Matt Betzen said.
VPD also saw three disorderly conduct incidents, one assault on an officer, six incidents of public urination/defecation, three resistances to arrest, three public nuisances, three domestic assaults, three disorderly houses, three DWI's, one trespassing incident and two incidents of fraud or impersonation.
Betzen said these numbers represent a fairly typical Dakota Days.
Though Betzen described the week as "probably average," it was a somewhat grim one for the department, which responded to two suicides and multiple reported sexual assaults. A total of four reported sexual assaults have happened in Vermillion in a one-week time frame.
The University Police Department did not yet have all of its information compiled for Dakota Days.
During last year's D-Days, VPD issued 36 tickets for open containers and 37 for underage consumption of alcohol, Betzen said.
Previous years varied significantly, with only 13 open containers and 20 underage consumptions in 2012, but 40 open containers and 30 underage consumptions the year before.
The department also took people on a virtual ride along this D-Days using its Twitter account, which was followed closely by a number of students.
For VPD, Twitter is "absolutely a PR thing," Betzen said.
"(The use of) Twitter and Facebook, from a law enforcement agency perspective, is to reach people," he said.
VPD used humor in many of its D-Days tweets, which all included the hashtag #vpdtweet: "Caught that runner, too. Sometimes you don't have to be the fastest – just the soberest."
Another read, "Open containers are sort of like fish in a barrel, it seems. Officers out with some more."
Though there were multiple citations issued over D-Days week, there were several students who opted to study or spend a quieter time with friends.
"We didn't really participate, we just did homework because all our teachers assigned too much," sophomore Audra Van Ekeren said of herself and her friends.
Junior Richard Sauer felt that D-Days should be enjoyed thoroughly, but responsibly.
"This was my first D-Days and, my opinion about it is, you shouldn't be getting drunk on purpose, only, you know, have some alcohol if the moment is right … just aim for having a good time," Sauer said.
(Photo: A Vermillion Police Department officer pulls over a car Friday night during Dakota Days week. Mason Dockter / The Volante)