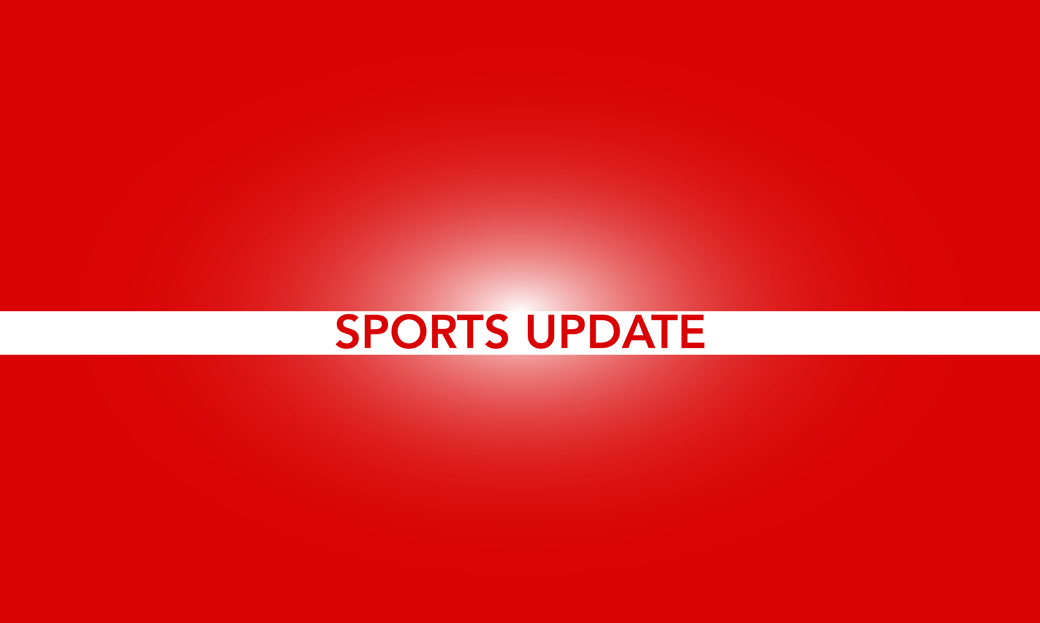 5 mins read
Diver Greysen Hertting looks to follow up historic season
In her three years at USD, junior diver Greysen Hertting has put together an impeccable resume.
Earlier this month she was named Summit League Diver of the Year for the third consecutive season. This win comes after she swept both boards at the Summit League Championships. She's the first female diver to ever do this.
"She's already the most decorated diver in conference and school history. That's already been established," said head swimming and diving coach Jason Mahowald.
Hertting has been a star for Mahowald in her time here. That's why he was so devoted to bringing her to South Dakota.
"I was very involved in recruiting Greysen. Probably the one diver I've spend the most time ever recruiting," Mahowald said. "We kind of knew what Greysen had coming out of high school, how good she could be."
Despite choosing USD, Hertting's first South Dakota visits were not to Vermillion.
"I was actually looking at SDSU first. Then we thought we should maybe stop by here since we were close," Hertting said. "I ended up loving not only the school and the swimming aspect, but the coaches and everything else."
Once getting to college, the transition to competing in the Summit League wasn't too difficult for Hertting.
"It (the transition) wasn't too bad, I always had to compete against people. It was just different being at the college level," Hertting said. "I wasn't used to traveling hours for meets, or having to stay in hotels so that was something new."
One of the more difficult things Hertting has had to deal with is the inconsistency of diving coaches.
"I've actually had three separate coaches, one for each year," Hertting said. "Next year will be the first year I've had the same coach twice."
That coach is Kris Jorgensen. Jorgensen, a native of Norway, joined the Coyotes last season as the assistant diving coach. He had spent the previous three years as the head diving coach at St. Catherine University in Minnesota.
When coming in, Jorgensen said he knew he had his work cut out for him with the then two time Summit League Diver of the Year.
"It was nice to come in and know you had a lot of talent and a lot of good divers to work with," Jorgensen said. "It also did put a little more pressure on, that you did have to keep that going."
In his first year, Jorgensen witnessed Hertting break her own school record in the three-meter dive en route to her third conference title. She now holds three of the four women's diving records at USD, sitting in third on the one she doesn't have.
"She's really impressive," Jorgensen said. "No one has ever swept conference three years in a row like she did this year. It's great to see all of her hard work paying off."
Hertting said she's is happy to see the hours of practice she puts in showing.
"It's nice to have that hard work pay off," Hertting said. "It shows that what you're doing is actually working. Plus it's nice to have something go well."
Going into her senior season, the bar has been set high. Winning three years in a row has made expectations for Hertting's senior season increase.
"I'm definitely nervous to meet those expectations. I feel like they're definitely is pressure, but honestly I'll probably just continue doing what I've been doing for the past three years, working hard and trying to reach my goals," Hertting said.
For Jorgensen, he sees next year just like the year before.
"It's something that happened this year," Jorgensen said. "There was a lot of pressure to win again because she'd done it the previous years and we know already it's going to be even worse next year, so we start mentally preparing now."
Just as she's done in the past, Jorgensen believes she can handle with the pressure.z
"Having done it three years in a row, she's already shown that she kind of knows how to deal with that pressure," Jorgensen said.
Mahowald said focusing on winning isn't the right mindset.
"It's not about winning. Winning's fun, I think the pressure to win sometimes is a lot on here," Mahowald said. "We've really focused on her getting better and her becoming a better diver. If she keeps improving and becomes a better diver, it's going to be really tough to beat her."
As Hertting trains for next season, the bar has been set. She's proved herself over her three years and Jorgensen said he isn't worried about next year.
"I'm confident that she'll do it again."