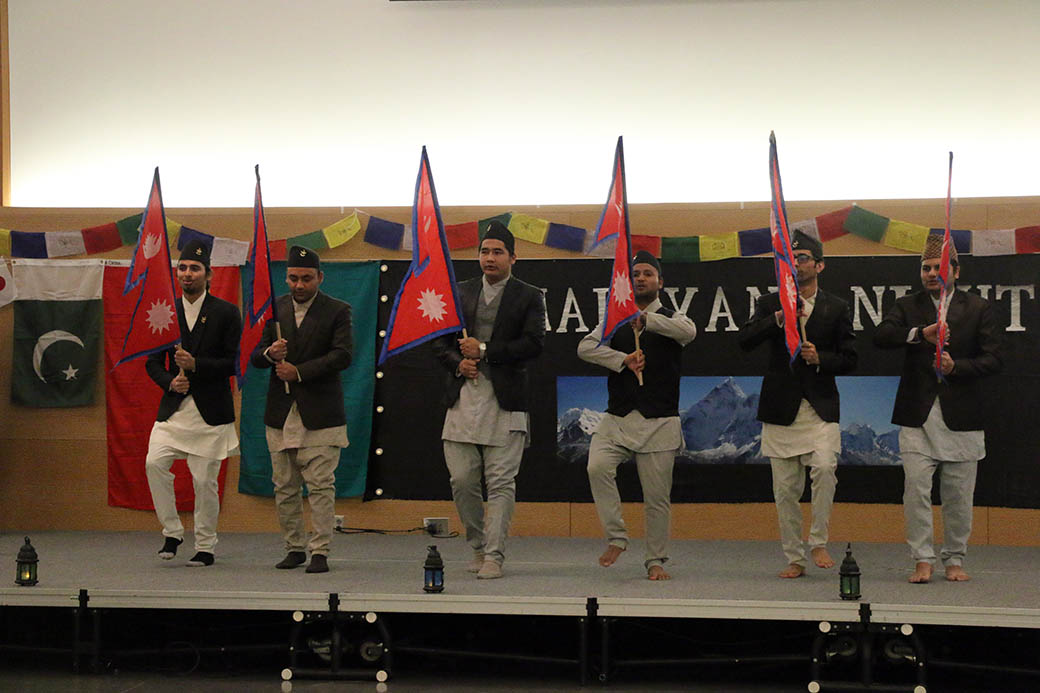 1 min read
Himalayan Night brings cultures together
USD's first Himalayan Night, organized by International Club, brought in more than 200 people Sunday night. There were performances from USD students and guests from SDSU's Nepalese Student Association.
The event also featured a tea culture presentation led by USD students and food provided by Aramark.
International Club president Prakriti Rajbhandari said the event centered around the five countries that surround the Himalayas: Nepal, India, Pakistan, Bhutan and China.
"All these countries are connected by the Himalayas, so why not talk about this beautiful gift of nature that we share and talk about the culture of all these countries?" she said.
Rajbhandari said she had been planning for the event for a "long time," and was glad when a lot of people RSVP'd.
"We were worried that we would not be able to get enough students," she said. "It's very exciting that people knew about it and were looking forward to joining us."