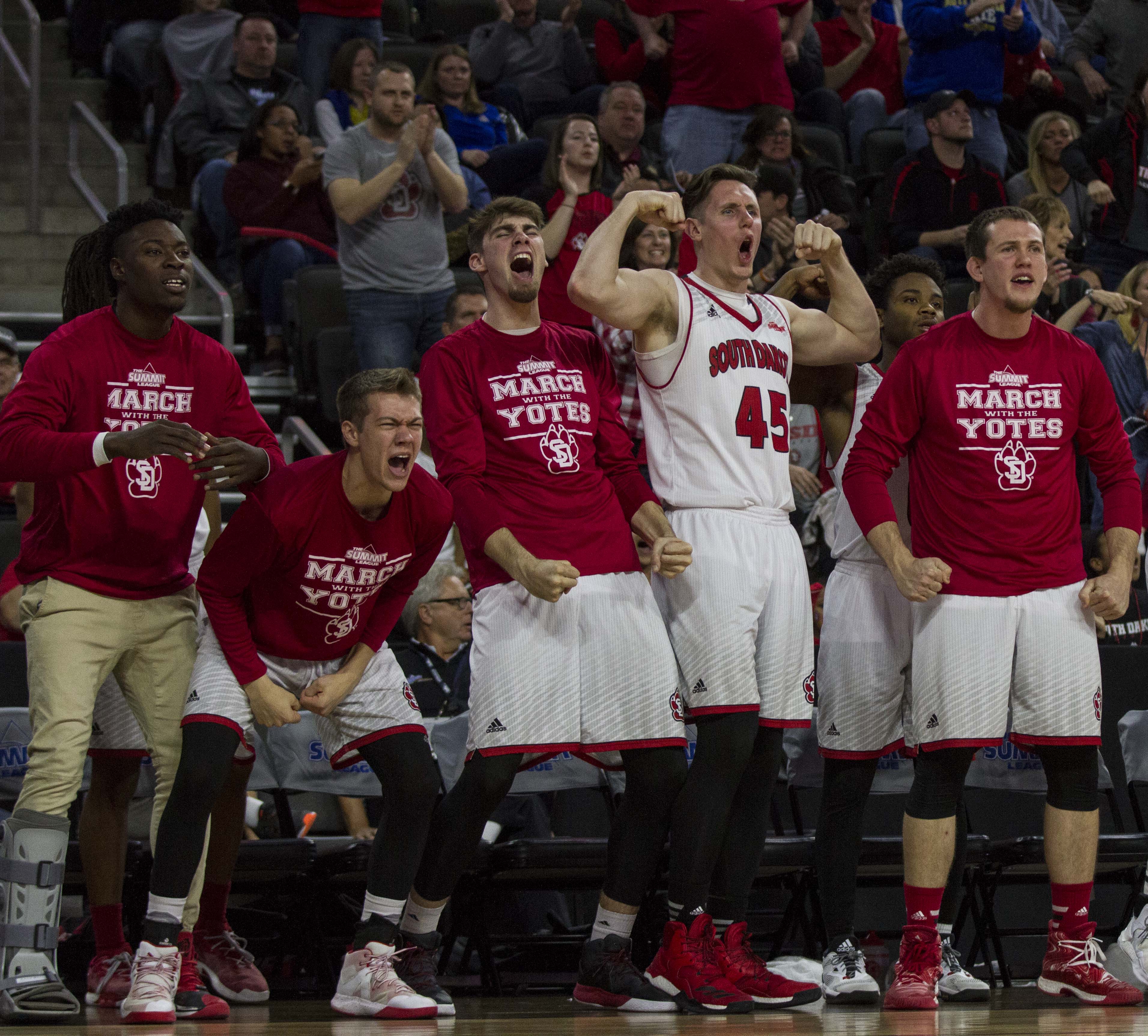 4 mins read
Lack of Greek athletes due to time commitments, stigma
While there's no official policy barring student-athletes from being involved in a fraternity or sorority, those who do both are usually few and far between.
Laura Roof, USD's director of sorority/fraternity life, said she believes there's a misconception that students can't do both, which may lead to some not
pursuing it.
Though Roof said the university doesn't keep track of specific numbers, there are usually only a handful of students who participate in Greek life and athletics each year, she said.
Senior Austin Sparks, a PIKE member and a forward on the men's basketball team, is one of them. He was initiated the summer after his freshman year,
he said.
"I had that brotherhood with my teammates, but… I kinda wanted to get the full college experience," he said. "So I decided to kinda branch out and see where that would take me."
Roof attributed the lack of students involved in both areas to their time commitments.
"What we end up seeing in the informal conversations with students, though, is that the time commitments for those two things are such large time commitments that a lot of times the balancing of athletics, Greek and academics isn't always successful for them," she said.
This culture is often very different at other schools, especially when considering the student population size, Roof said.
"So the first institution that I was at, small liberal arts campus, total population of about 2,000 students," Roof said. "On that campus, it was way more prevalent. Second school I was at, Big Ten institution, 3,600 Greeks, about 25,000 students total, very uncommon, because they're a Big Ten institution," she said. "Here I think it's kind of in that middle between the two."
The sport that often sees the most Greek involvement at USD is track & field, Sparks said.
Outside of track, Sparks could only name a few student-athletes who had done both in his years at USD.
"It's pretty rare, on this campus at least," he said.
At least part of the reason why the two groups are generally very separate from one another is the "student divide" at USD,
Sparks said.
Sparks believes that some student groups misunderstand each other, and referenced the much-disputed GAF increase from earlier this year.
Despite missing most Monday night PIKE meetings in order to go to basketball practice, Sparks said he's been able to attend most socials and philanthropy events.
Overall, he said being involved in both organizations has been "very manageable."
Roof said students must know their boundaries and capabilities in order to manage time efficiently.
"College is a great time to explore how much you can take on and how much you can't, and learning very quickly how to say no to people," she said. "That, I think, is one of the hardest things that students as well as professionals struggle with, is how to say no. And this is a great time for students to learn that."  "So I encourage students to try anything and everything, figure out what they like and figure out what they have the capacity to do and then be able to say 'no thank you' to to some things that they just can't take on."
In addition to basketball and PIKE, Sparks has been involved in the student-athlete advisory committee and has held roles in Dakotathon. He's also pursuing a double major in sport management and sport marketing & media.
"It's all manageable," he said. "I'd encourage more people to do it because I think it'd bring the campus closer. Because there's a lot of things that I understand about the athlete life that people in the Greek life don't understand, and there's a lot of stuff about the Greek life that I understand but athletes don't."