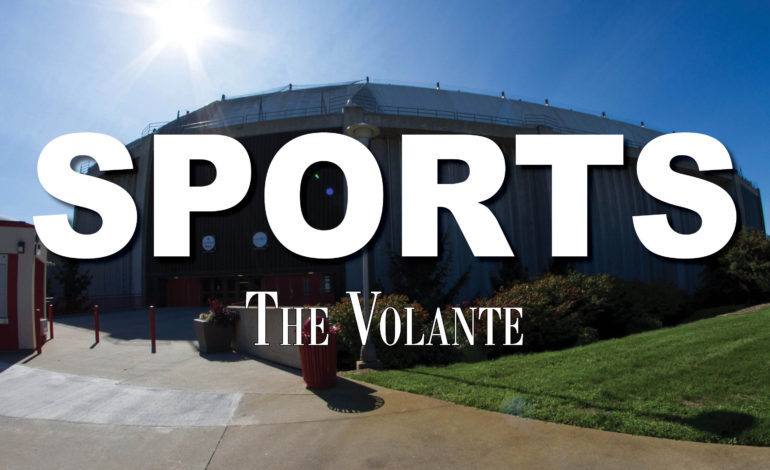 2 mins read
Coyotes can't recover from early deficit in Youngstown
USD lost their second consecutive game 29-17 at Youngstown State Saturday afternoon.
Youngstown State gained the upper hand early, scoring 19 in the first quarter en route to a 22-0 halftime lead on a cold, wet afternoon.
USD struggled to get their offense going in the first half, fumbling on the third play of the game and heading into the locker room with 43 total yards at halftime. Though the defense allowed 256 yards in the first half, they shut out the YSU Penguins the rest of the game with aid from three fumble recoveries.
Sophomore running back Kai Henry scored a pair of touchdowns in the second half, but the Penguins sealed the victory after a 65-yard pick-six from sophomore cornerback D.J. Smalls with six minutes left in the 4th quarter.
The Coyotes failed to contain the running game led by senior running back Tevin McCaster, who rushed for 176 yards and a score on 36 attempts. Senior quarterback Nathan Mays tacked on an additional 76 yards on 6 carries, while freshman quarterback Montgomery VanGorder added a rushing touchdown. The Penguins improve to 3-4 (2-2 CONF) on the season.
Austin Simmons threw for 158 yards and one interception on 16/33 passing, seven of those completions landing in the hands of junior receiver Dakarai Allen for 97 yards.
Junior Darin Greenfield led the way for the defense, finishing with a career-high nine solo tackles, two tackles for loss and two forced fumbles while also gaining three quarterback hurries. Sophomore Elijah Reed also recorded a career high in tackles with 11. Senior safety Andrew Gray, who on Thursday earned a spot on the Buck Buchanan Award Watch List–an award given to the best defensive player in the FCS–finished with nine tackles, becoming the 13th Coyote since 2000 to record 200 career tackles according to GoYotes.
USD returns to Vermillion host an undefeated No. 1 North Dakota State at the DakotaDome Saturday, Oct. 27 at 2 p.m.