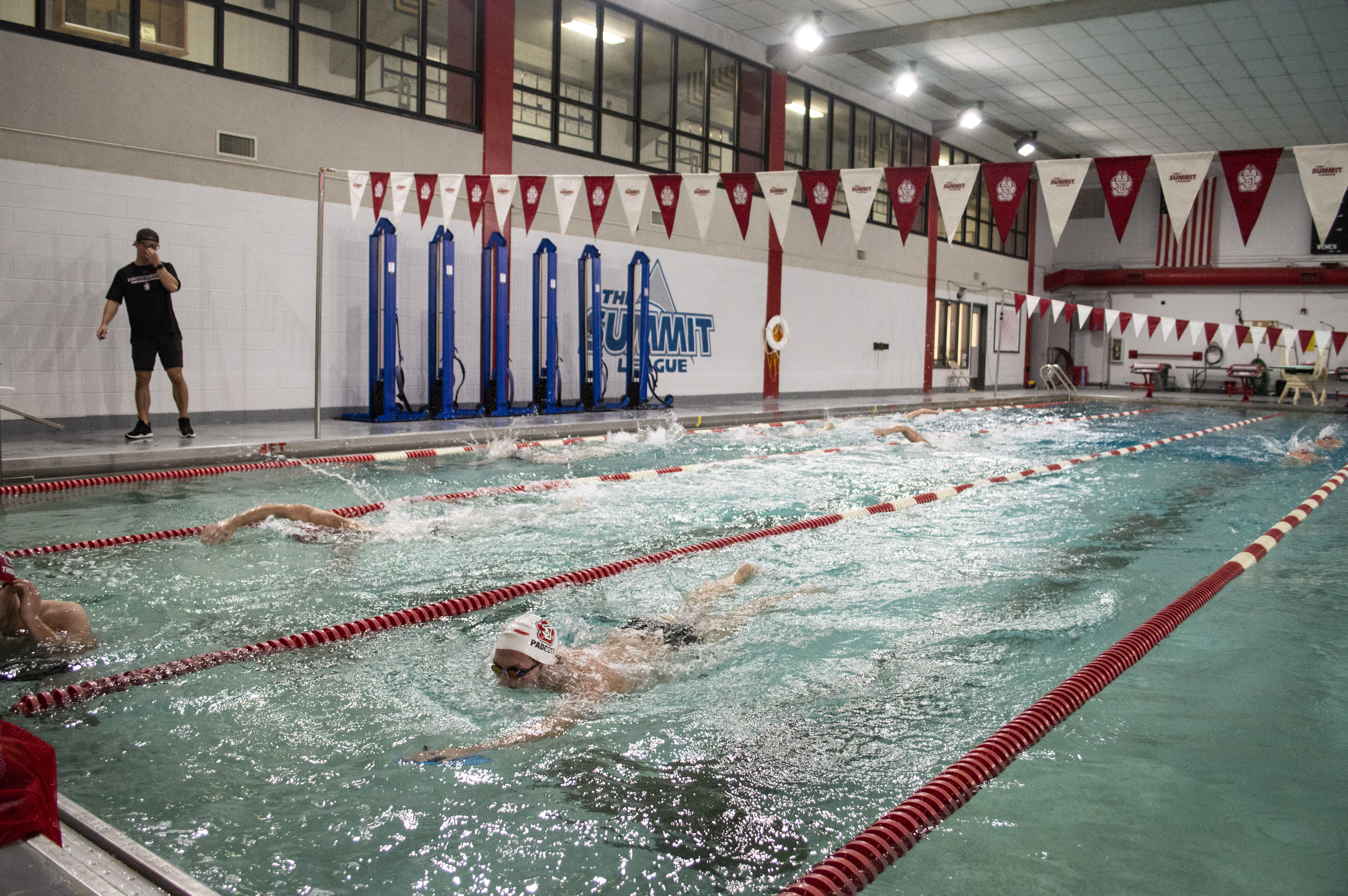 2 mins read
Pederson qualifies for NCAA Zones against Iowa State
South Dakota hosted Iowa State at the DakotaDome pool on Friday. Iowa State won the meet 146-97, earning gold in nine out of 13 events according to GoYotes.
One of the notable athletes at the event was USD sophomore diver Haley Pederson. Pederson earned first place in the 3-meter dive event, with a score of 299.85. Pederson also qualified for the NCAA Zones competition in the 3-meter dive.
"On 3-meter, she killed it, qualified for NCAA Zones, punched her ticket to Texas," head coach Jason Mahowald said. "To get that off of her plate, out of the way, this early in the year is just a huge relief for her."
Pederson said that she practices 20 hours each week and her familiarity with her dives helps to minimize pressure during the events.
"I've already done it, so I just have to keep improving every swim, so not put so much pressure," Pederson said.
For the Coyotes, freshman Lucie Anderson won the 200-meter backstroke with a time of 33.89 seconds. Junior Katie Coleman earned gold in the 50-meter freestyle with a time of 26.95 seconds. Senior Morgan Holt won the 200-meter butterfly with a time of 2:23.15, setting a new personal best.
Freshman Cassie Ketterling finished in second in the 200-meter individual medley, beating her personal best time. Her time was 2:24.19.
Ketterling said that she was excited about the event, but she also believes she has room for improvement.
"I could have finished a lot stronger, could have kicked a little bit more in the end," Ketterling said. "I tried to work the backstroke harder because if I work the backstroke, my breaststroke and the end of the relay will come a lot easier to me."  
Coach Mahowald appreciated the opportunity to host Iowa State.
"We have a Big 12 team that came into Vermillion and swam with us. I think that says a lot about where the program is at and what they think of us because that just doesn't happen in the swimming world," Mahowald said. "To have them come in here and swim us at home is a compliment for all the kids on the team."