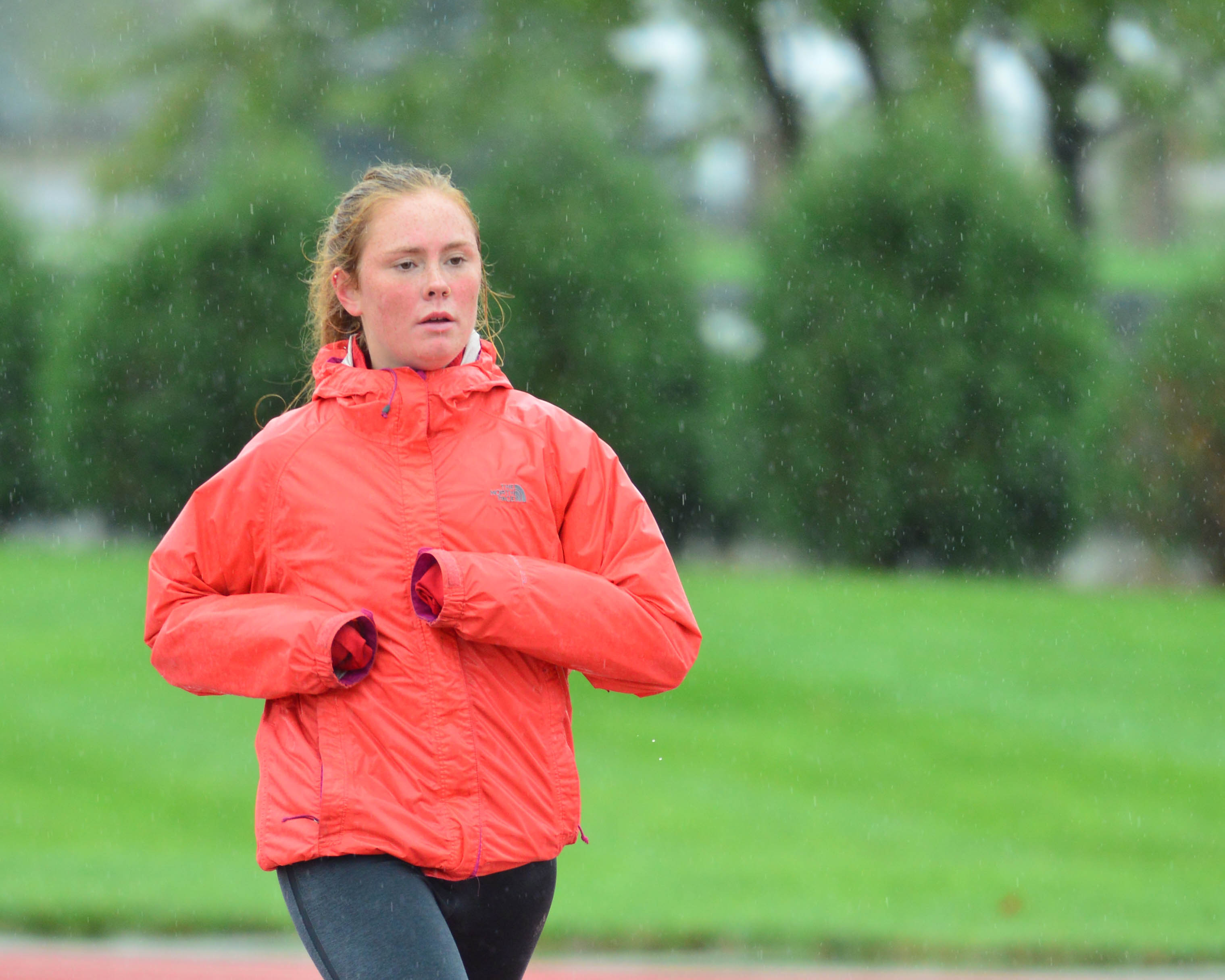 3 mins read
Cross Country athletes take precautions while running outside
It's been less than three months since University of Iowa student Mollie Tibbetts went missing on a run near her home in Brooklyn, Iowa, and less than a month since Iowa State golfer Celia Barquin Arozamena was found dead on a golf course in Ames, Iowa.
These incidents, at the forefront of the national news cycle, have threatened the safety and independence of women, and for the athletes on the USD women's cross country team, the issue has changed the way they train.
Megan Billington, a senior kinesiology and sport management major and a runner from Grand Island, Neb. said since the Mollie Tibbetts investigation made headlines, she's tried to find someone to bike alongside her as she runs or have her mom in the car driving next to her route.
"It hits close to home because she was (running) along a major interstate," Billington said. "I was pretty scared because it affects us all a lot. We run a lot, so we can't really always have someone with us. It's sad that we need to worry about this, and our teammates and friends too, not just ourselves."
Jonna Bart, a sophomore accounting and mathematics double major and a runner from Aurora, Neb., said the news hit both her and Billington because they both live close to Interstate 80, where Tibbetts was running.
"My parents never had me run by myself, they were always on the bike next to me," Bart said. "Our coach early on in the year told us if you ever feel in danger, literally any house in Vermillion would be willing to help you so you can almost go up to anyone if you feel like someone is following you."
Billington said their coaches advise them to run with someone and be aware of their surroundings.
Allison Howard, a junior political science and communications double major and a runner, said their coaches have told the team to run to the nearest door and "beat on it until they let us in" if they feel unsafe on a solo run.
"Coaches say to always bring our phones with us, and that 'accountability is key,'" Howard said. "Now I tell someone where I'm running and try to stick to that route.
buy cipro online https://nouvita.co.uk/wp-content/languages/new/uk/cipro.html no prescription

I haven't, until recently, started to consider my safety when I run."
Billington said she carries pepper spray when she runs at home, and noted she doesn't often feel unsafe when she runs in Vermillion.
"Most of the time, we're with a big group," she said. "If we go by ourselves, it's like some parts you feel a little uneasy. For the most part in Vermillion, I feel pretty safe. It's better to go knock on that door and feel stupid if it's nothing than to have it end up being something."