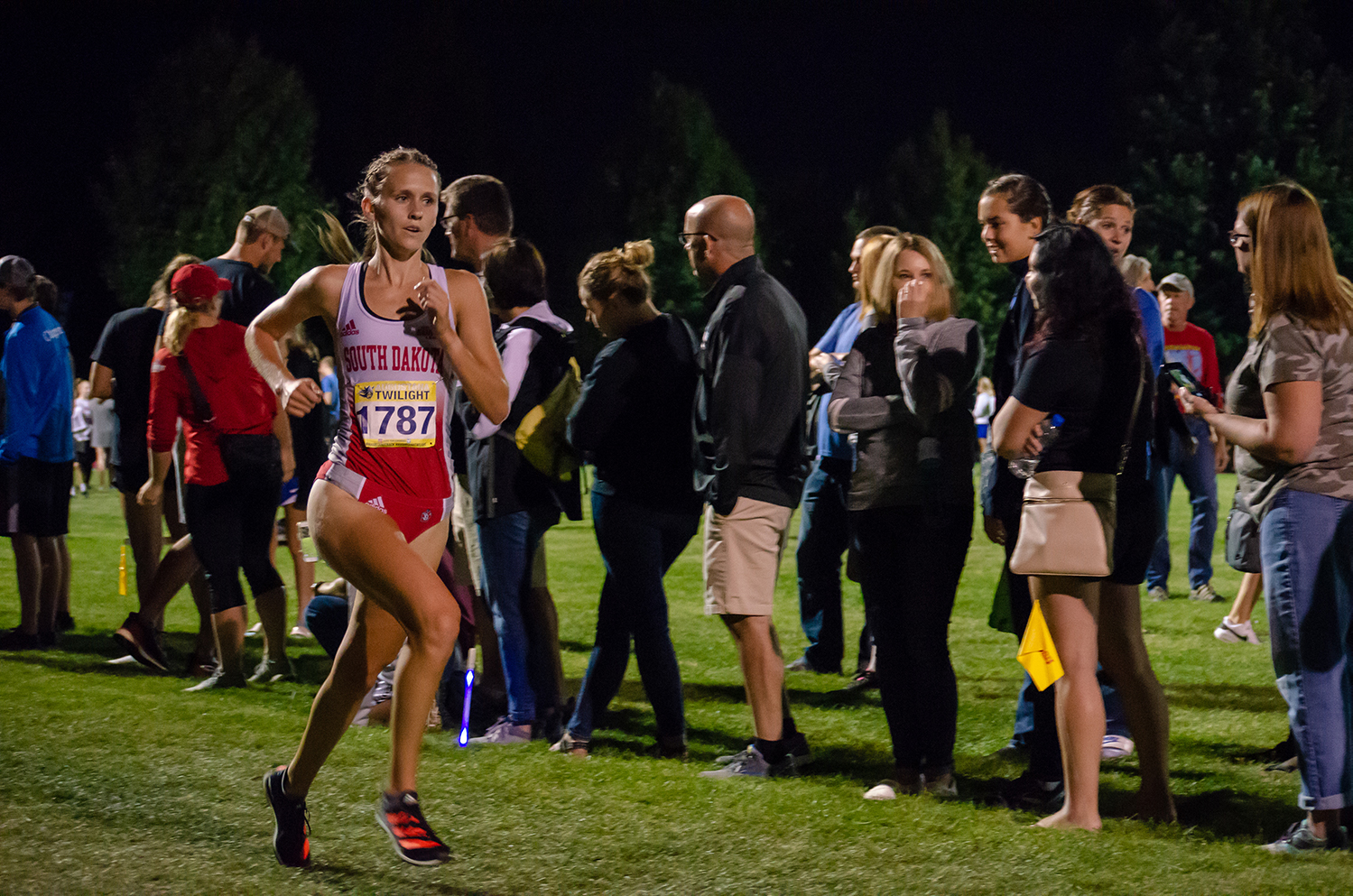 2 mins read
Cross country women take second, men third at Summit League Championships
USD's streak of five consecutive titles at the Summit League Championships was snapped Saturday as the Coyote women placed second at the Rose Creek Golf Course in Fargo, North Dakota. The Coyote men placed third.
In total, six Coyotes earned all-Summit League honors at the event. Juniors Abby Ripperda and Jonna Bart secured all-Summit first team, while senior Kianna Stewart, junior Kelsi Kearney, sophomore Merga Gemeda and freshman Clayton Whitehead took home second-team honors.
The women were three points short of first as their 48 points came second to North Dakota State's 45. Ripperda placed fourth, the highest of any Coyote, finishing the 6k race in 21:24.7. Trailing her was Bart, who rounded out the top five with a 21:29.2 mark, her personal best. Ripperda secured all-Summit honors for the first time at the event, while Bart earned second-team honors last year.
Stewart and Kearney placed 10th and 11th, respectively. Stewart clocked in at 21:50.3 while Kearney crossed the line in 21:51.8 to earn her first all-league honors and break her season-best mark in the process. Junior Laura Nelson rounded out scoring for the women by finishing in 22:12.7 to take home 18th place.
Gemeda and Whitehead earned eighth and 10th place, respectively, to lead a men's side that took bronze with 74 points. Gemeda finished the 8k course in 25:12.9 while Whitehead was the first true freshman to cross the line, clocking in at 25:13.8 and earning the Summit League's Newcomer of the Championships award.
South Dakota State took home the men's title for the fourth consecutive time, posting the first perfect team score since 2006 with 15 points. North Dakota State nabbed second with a score of 64.
Trailing Gemeda and Whitehead were three freshmen. Alec Atwood took home 15th place with a season-best finish of 25:34.2. Charlie Babcock finished the course in 26:14.1 for 22nd place while Braden Peters trailed right behind in 23rd with a time of 26:16.2.
The Coyotes will next compete at the NCAA Midwest Regional in Stillwater, Oklahoma on Friday, Nov. 15. The event is scheduled to begin at 10:30 a.m.