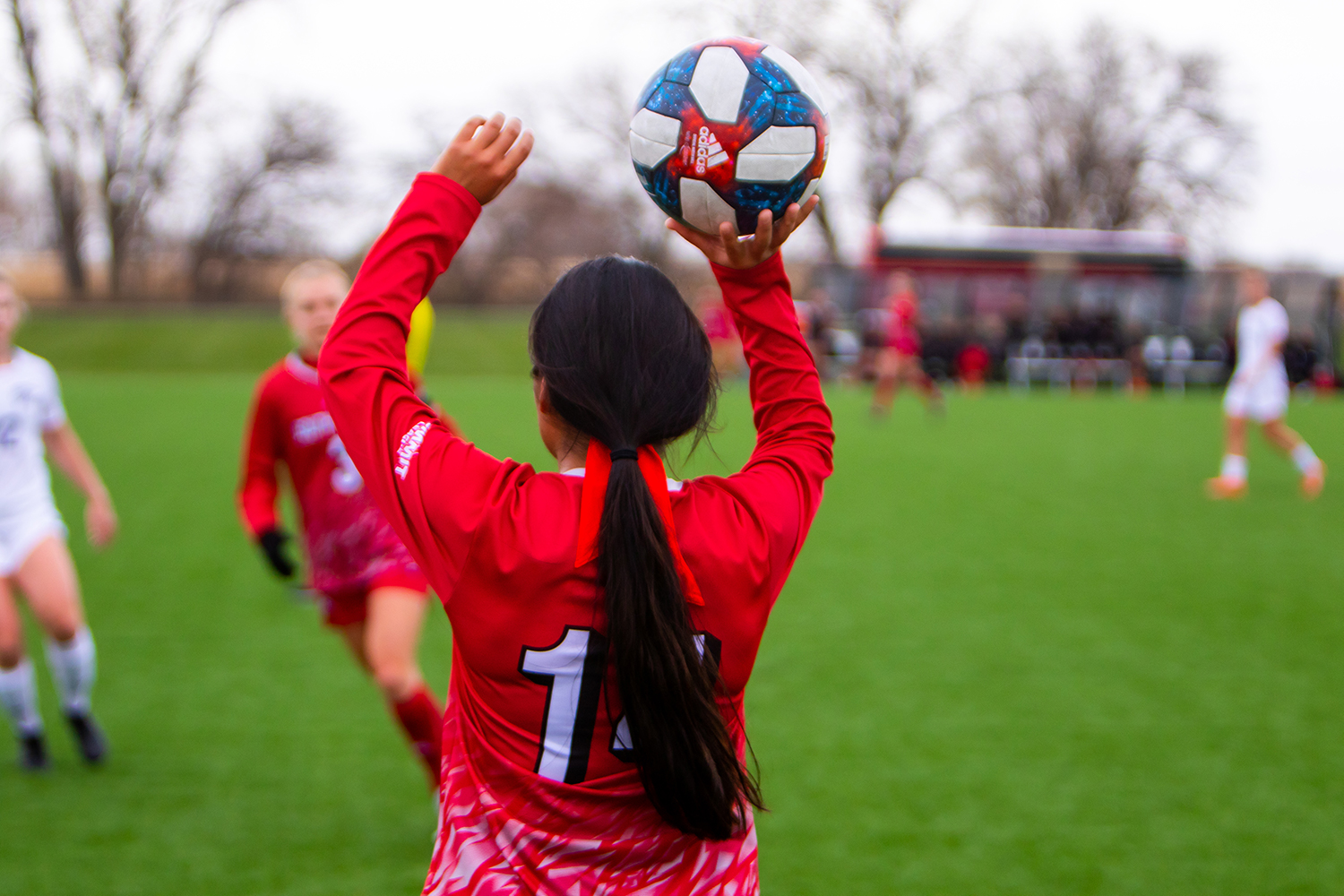 2 mins read
South Dakota soccer ends season with 2-0 win over Western Illinois
South Dakota (8-9-2) closed out their season with a 2-0 win over Western Illinois (6-11-1) at First Bank & Trust Soccer Complex in Vermillion on Sunday. 
The Coyotes began their season finale with an early lead from two first-half goals.
Junior midfielder Alexis Mitchell broke the deadlock early with the fourth-minute goal. Later in the game, sophomore forward Teresa Fontenot brought the ball down to the left side of the Leatherneck box and passed to junior midfielder Dani Brown, who struck the top left corner of the net in the 38th minute.
Mitchell led both teams with three shots on goal, followed by the sophomore pair of forwards Joanna Zanin and Tiannah Moore, attempting two shots on goal.
Sophomore goalkeeper Emma Harkleroad saved four shots during the contest to secure her second career shutout and round out the season with a .800 save percentage, fourth-best in the Summit League.
This is the first time USD has secured back-to-back eight-win seasons since 2014 and 2015.
"I thought the woman battled through a lot of things this year," head coach Michael Thomas said. "I could not be prouder of how they came out and represented the school each and every day. We had different players step into roles and get experience. We are excited to continue this process into our 2020 season."
For six seniors, it was their final game as a Coyote: Kellee Willer, Makenzie Burmeister, Taylor Kelly, Courtney Stodola, Amanda Carpio and Taryn LaBree.
"The game felt almost surreal," Willer said, who led the 2019 squad with eight goals and 18 points. "It was hard to get my mind around the idea that this would be my last game. I honestly don't think I have even processed it all yet. But, ending on a win and with my teammates is all I could ask for."