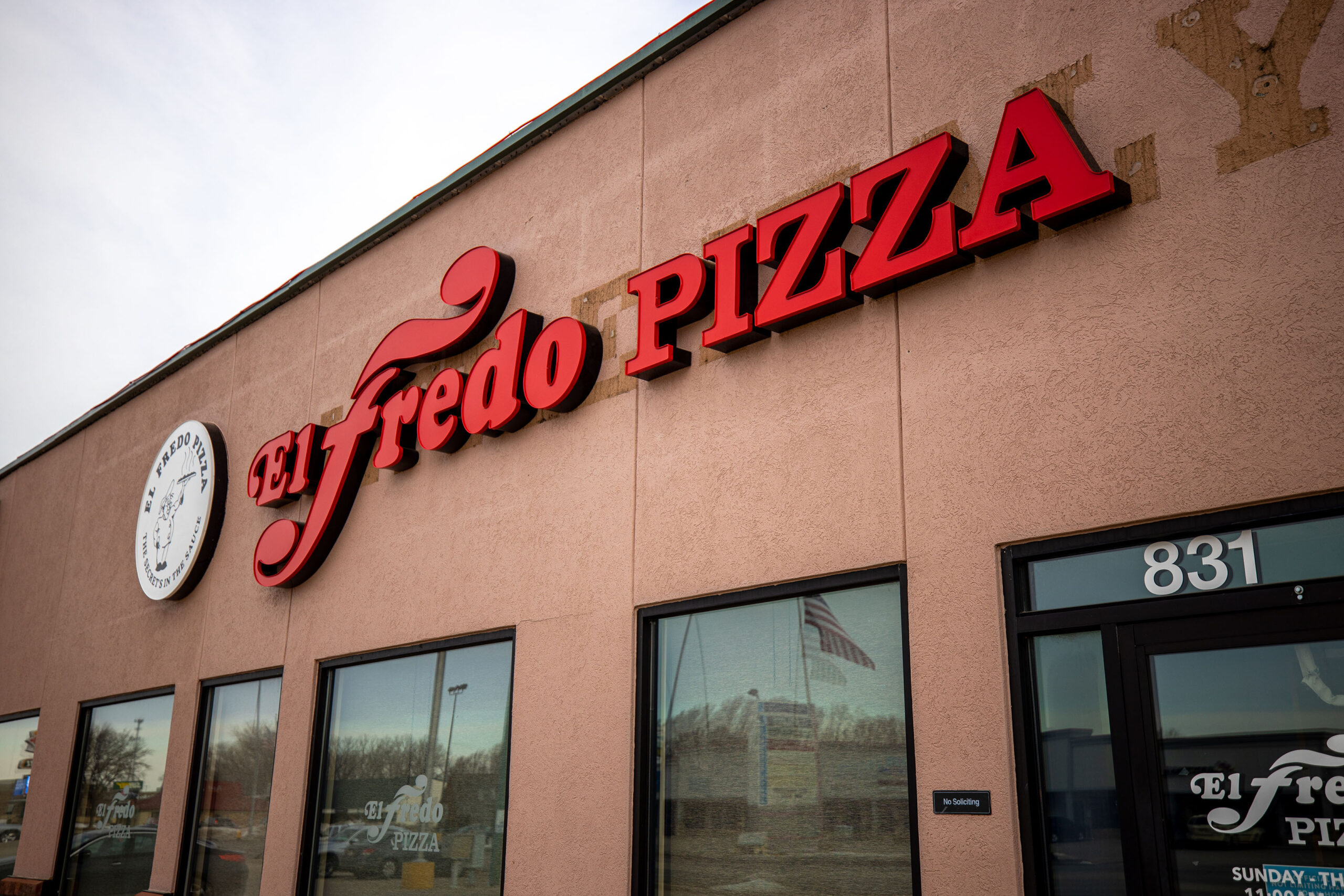 3 mins read
El Fredo Pizza brings longstanding product to Vermillion
Pizza Hut. Pizza Ranch. Domino's. And now El Fredo Pizza.
El Fredo Pizza opens for business on Wednesday Feb. 12, growing the number of pizza shops in Vermillion by one. The restaurant will occupy the space where Little Italy's once stood.
The original El Fredo Pizza is located in Sioux City. While this particular pizza place is new to Vermillion, owner Dale Hein said the product is the same.
"In a time where everybody's changing and companies are putting less and less ingredients and less and less toppings and making things cheaper, El Fredo Pizza is still exactly the same as it was 60 years ago," Hein said.
Inside the building that was once Little Italy's, the preparation for El Fredo Pizza's opening day required some changes to the interior, Hein said.
"We painted everything. We brightened it up," Hein said. "The colors that were here existing were darker, and we wanted a lighter, brighter feel."
While the pizza is the same as the El Fredo Pizza in Sioux City, the restaurant in Vermillion will have different hours and additional selections.
"Alongside the pizza and pasta, we also have a really nice selection of sandwiches, buffalo wings and salads to appeal to everybody at lunchtime," Hein said.
El Fredo Pizza in Vermillion will sell beer and wine. The restaurant will have four beers on tap, as well as a selection of bottled beers and wines.
"Nothing goes better with pizza than a pitcher of beer and nothing goes better with fettuccine alfredo than a nice glass of wine," Hein said.
El Fredo's was originally planned to open on Feb. 5, but equipment issues pushed the opening date back, Hein said.
Regardless of the delay, co-owner Ron Kurtz said Vermillion residents seem eager for the restaurant's debut.
"People's reaction to us coming to Vermillion has been great. Everybody seems to be very excited and very supportive," Kurtz said.
Bringing the business to Vermillion, Kurtz said, has been a pleasant experience.
"It's been very easy. The city has been great to work with. Again, they've been excited for us to come into Vermillion and we've been excited to get here," Kurtz said. "I would say it's been great from the state and local levels."
With the original El Fredo Pizza just over 30 miles away from Vermillion, Hein said he is looking forward to serving people who have eaten at the El Fredo's in Sioux City, as well as people who are tasting the pizza for the first time.
"The people that have had El Fredo in Sioux City are extremely excited and the people that have not are excited to try it… It's been around for a long time and it's just an outstanding pizza," Hein said.