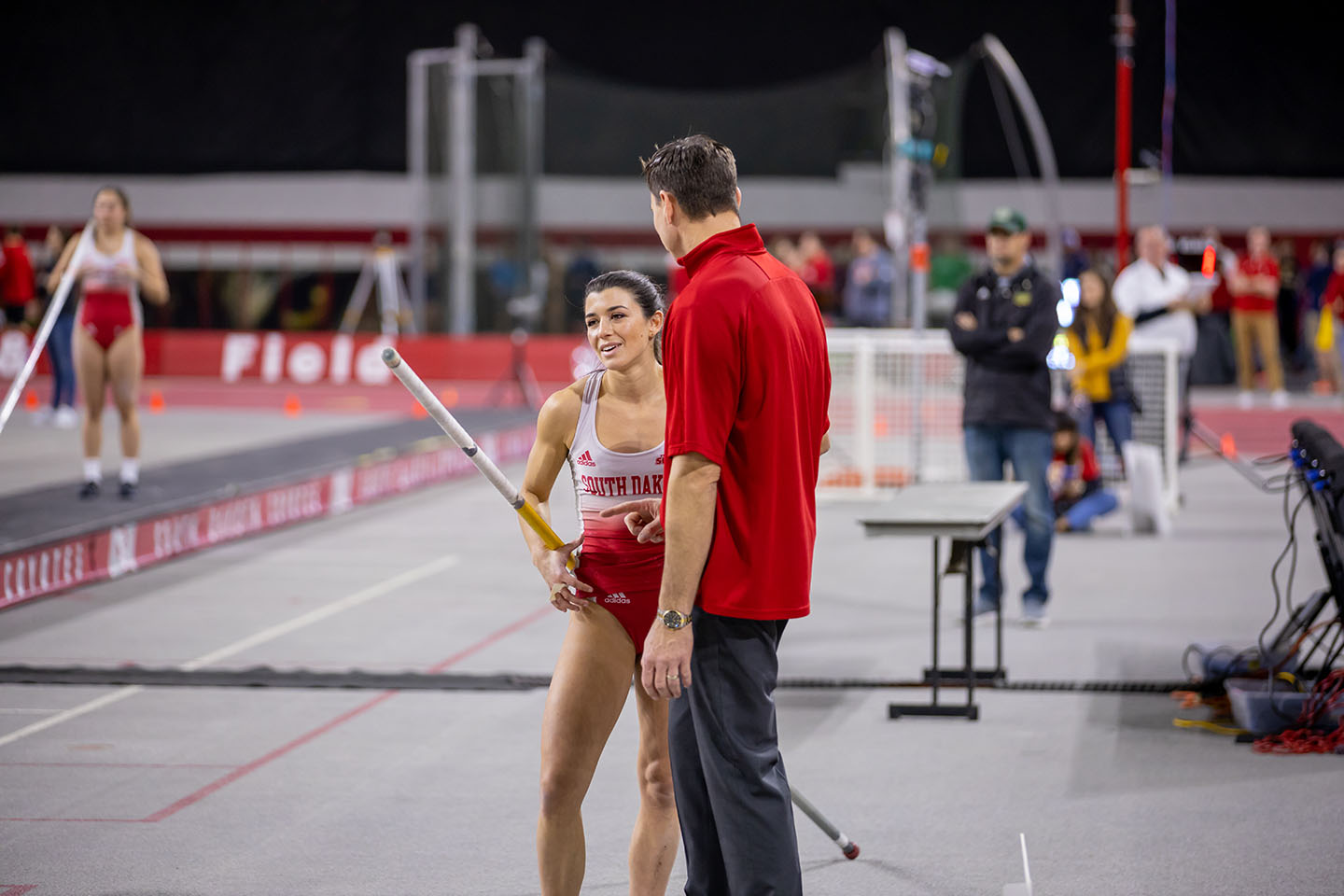 4 mins read
How the Summit League Cancellation is affecting teams
Summit League Commissioner Tom Douple announced March 13 that spring sports would be canceled for the remainder of the year due to COVID-19. The cancellation includes all non-conference, conference and championship competitions for all Summit League universities.
The announcement was made on March 13, when multiple teams were on the road. Coaches informed the teams of the ongoing situation and the teams were required to travel back to campus immediately.
Matt Tolan, a senior on the golf team, said this change has been difficult.
Tolan said it was tough for the team because they found out the tournament was canceled two holes into the practice round at the GCU Invitational in Arizona.
"The whole team found out that all Summit League spring sports were canceled about five minutes before our plane took off to come back to Omaha," Tolan said.
The decision follows the NCAA suspension that canceled all events in the month of March, however soon after the NCAA decided to cancel all spring championship events.
The effects of these decisions span across USD sports, concluding their winter seasons such as basketball and swimming and diving and those beginning their spring seasons like golf, track and field and softball.
Most notably the nationally ranked Coyote women's basketball team (30-2) — who qualified for the NCAA tournament and five student-athletes preparing for the NCAA Indoor Track and Field National Championship meet set to be held in Albuquerque, New Mexico.
In a letter to Coyote Nation, USD athletics director David Herbster said, "the events that transpired…puts us in unprecedented uncharted waters. These decisions don't come lightly… I can't disregard the disappointment that our student-athletes are feeling right now."
For teams such as golf — whose season was just beginning after a few stops at invitationals on both the men and women's sides — the season simply came to a halt.
Brett Barnett, head women's golf coach, said her initial reaction to this was disappointment.
"The student-athletes have put in so much work and dedication throughout the season without now being able to see an end result. The precaution that was taken was the right call with all that has transpired, and the bigger picture has to be kept in perspective," Barnett said.
The decision also brought teams a feeling of uncertainty according to Barnett.
"There were a lot of questions that were being asked about the immediate future. The focus was that of what the next steps were, especially academically," Barnett said.
Zach Anderson, a senior high jumper, plans to continue training in the case competition resumes.
"For now it's looking like we will be continuing our practice as if it is a training session, but if we are not able to train as a team I'll be sure to make ends meet so that I am prepared if I am able to compete again," Anderson said.
Anderson also said his coaches handled the situation the best way possible.
"Our coaches did a great job of being there for me and my teammates knowing that the loss of that track meet hurts more than most can believe," Anderson said. "They take advantage of tough times, they will do what they can to build us into a better, faster and stronger team."
The cancellation of all activities creates a need to outline the situation on a day-by-day basis, according to Herbster's letter.
"We will continue to work with NCAA, conference, university and state leaders to determine our next steps and that will be charted on a day-by-day basis. Until then, our primary goal will never change and that is taking care of our student-athletes and providing them every opportunity and every resource to be successful in or out of competition," Herbster said.