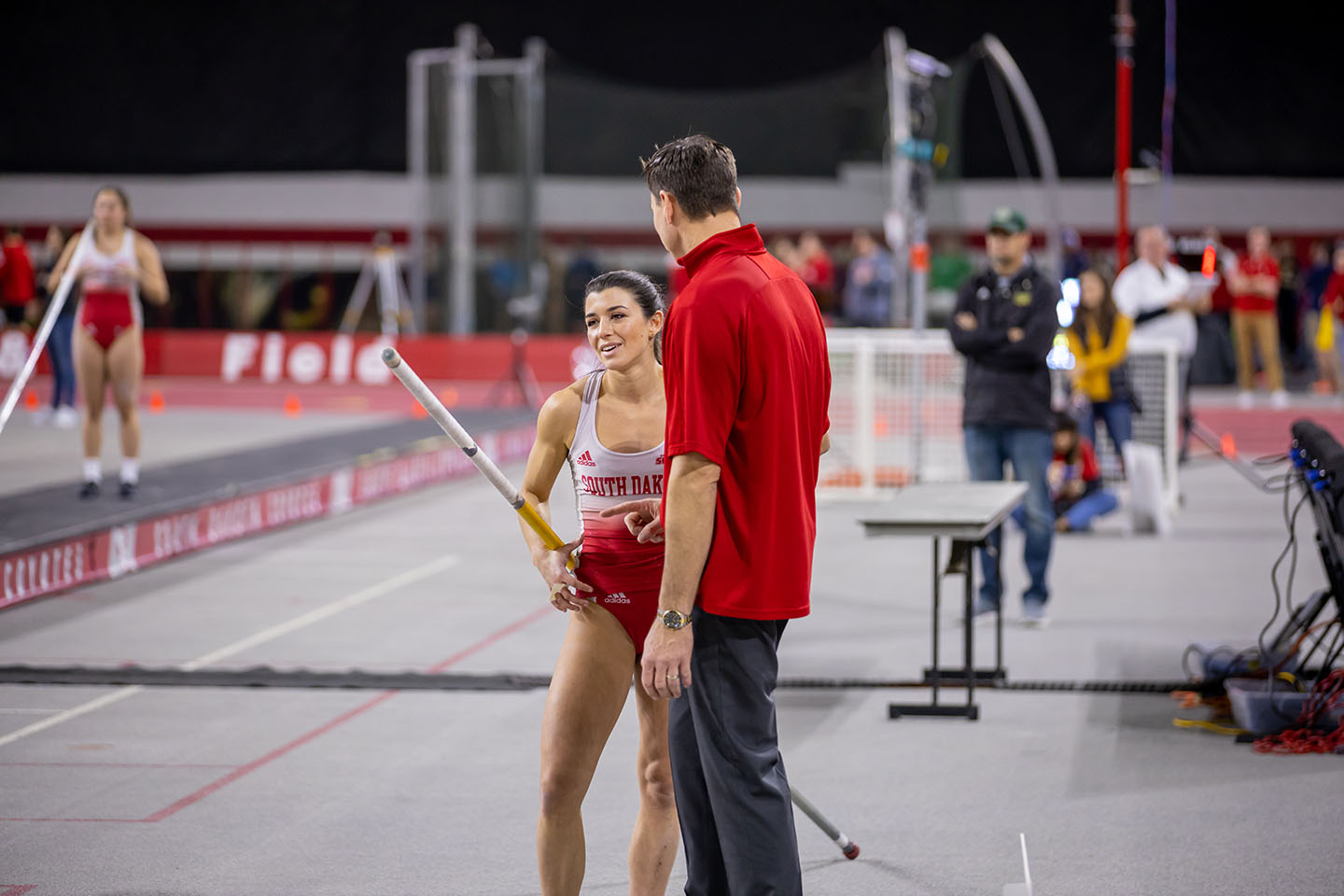 4 mins read
Seniors in springs sports get a chance at final season
After the Summit League cancellations caused by COVID-19, all athletic teams faced the ends of their seasons sooner than imagined. However, for seniors, it means possibly never playing as a Coyote again.
The NCAA issued a statement assuring the spring sport athletes they could compete for an extra year if desired.
In an official statement, the NCAA wrote, "Council leadership agreed that eligibility relief is appropriate for all Division I student-athletes who participated in spring sports."
However, for winter sports like basketball just entering post-conference play, it's still unknown if they will receive an extra year.
Scott Fudenberg, a senior on the golf team, said the NCAA demonstrated they truly value the health of athletes.
"I think it was the right decision for the NCAA to make. With golf, it is sometimes hard to understand as we are outdoors with very few spectators," Fudenberg said. "But with other sports, there are often large crowds and close contact between players that present a risk. To me, the NCAA showed they truly value the health and safety of their athletes and surrounding communities."
While the decision was understandable, Fudenberg said it was hard to grasp.
Fudenberg said the men's head golf coach John Vining informed the team of the news via text before it took over social media.
"Everyone on our team was at a loss for words immediately after hearing the news and in the following couple days," Fudenberg said. "I think it took a while for us to realize that we wouldn't be competing until September."
While the NCAA granted seniors such as Fudenberg an extra year of eligibility — he said he doesn't plan on taking it.
"I'm looking forward to being home and starting a job I have lined up in June," Fudenberg said. "I'll certainly miss USD, my teammates and coaches, but I believe it's time for the next chapter in my life."
However, for Fudenberg's fellow classmate and teammate Matt Tolan, the extra year of eligibility allows him to play his sport one more time.
"I do not want to get too far ahead of myself, but if the NCAA offers an extra year I will take it and return to USD for a fifth year, sort of a super senior kind of thing," Tolan said.
Tolan also said he plans to continue training even though the closures of facilities makes it challenging.
"Training and lifting may be tough for a while considering everything is kind of on lockdown and you really cannot do a whole lot, but once the weather warms up I will continue to practice out at The Bluffs Golf Course and continue to become the best golfer I can possibly be," Tolan said.
Senior jumper Zach Anderson said he was in disbelief when the NCAA announced the cancellations, but understood that health comes before sports.
"The pain in having to leave a national meet before jumping, especially during my final season, is something I'll never want to feel again," Anderson said.
As one of the five coyotes at the Indoor Track and Field NCAA championships, Anderson was set to compete the day of the cancellations.
"It's hard to want to think it's the right thing to do. A lot of these athletes including me have been going to bed dreaming about this meet for the last 360 days and training to be put in the best possible position to make something happen on that very day," Anderson said.
After the cancellation of the NBA season — Anderson said he knew the NCAA would be next. He recalls reading tweets for hours after his first practice jump session.
"Teams were dropping out and the media was exploding the idea that sports needed to be stopped for right now," Anderson said. "I saw it coming but when I finally saw the post that declared that the rest of my senior year was being cut off my heart dropped to the floor."
For now, Anderson said he is not sure about his future as a Coyote but plans on discussing his future with his coaches.
"I need to talk to my coaches after I have more time to think of a plan, I love being a Coyote and wish this story could have been written how I thought it was going to be," Anderson said.