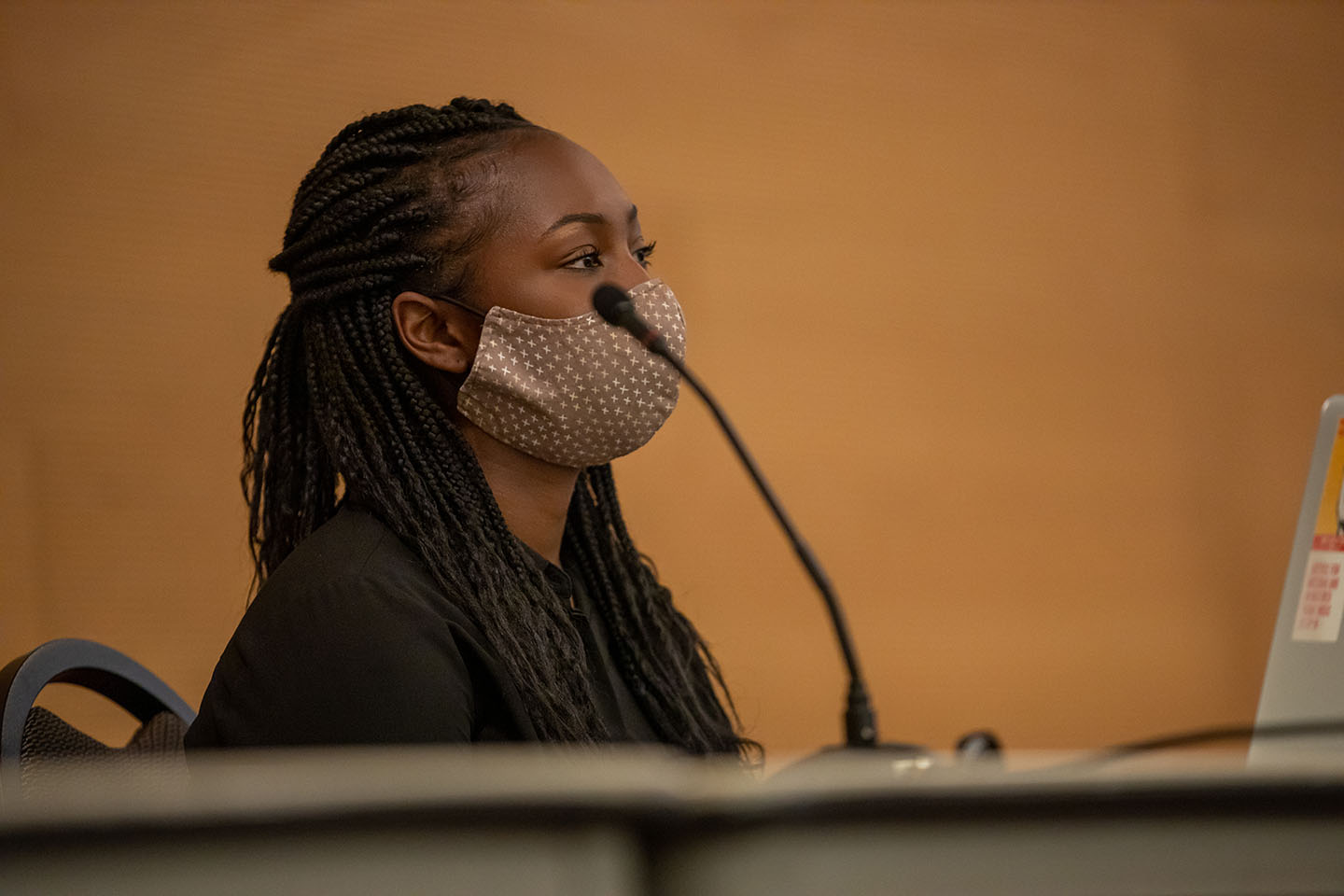 2 mins read
SGA passes campaign bill, commemorates student leader
The Student Government Association passed a bill to allow senate campaigning, a group of bills to correct clerical errors in SGA governing documents and passed a resolution commemorating USD student Marcus Destin.
Senator Armand Khan reported that the Student Affairs Committee is scheduling a walk with UPD to check dark spots on campus, and will propose legislation to improve lighting on campus if necessary.
Khan also attended a meeting of the USD Athletic Board of Control last week. Khan said contact sports are currently not allowed to practice. Non-contact sports will be allowed to practice, but no competitions will be held this semester.
"There's just a lot of uncertainty right now about what is going to happen in athletics at the university," Khan said.
Senator Alexandra Feiner said some coaches are concerned about whether their players will have to wear masks when practice starts back up.
SGA passed Senate Bill 56, which will allow future senate candidates to campaign with a spending limit of $100. Senator Brayden Case said the bill is intended to encourage students to help students run in elections that often go uncontested.
"In the past, when you're not able to market yourself, or push yourself for the position, it generally just goes to the most popular candidate," Case said. "So I feel like this is necessary to actually increase competition."
SGA also passed Senate Bills 57, 58 and 59, which correct clerical errors in SGA's by-laws, constitution and fiscal guidelines, respectively.
Senate Resolution 2, commemorating Destin for his service to the USD student body, passed unanimously. Destin is a student leader on campus and is involved in groups including the Center for Diversity and Community, Coyote Crazies, the Dakota-Days committee and the Union of African-American Students.
"I just gotta say thank you," Destin said, "I hope that as years pass by, that I am forgotten because there are 15 different people doing the same thing and that they continue to make USD a better campus."