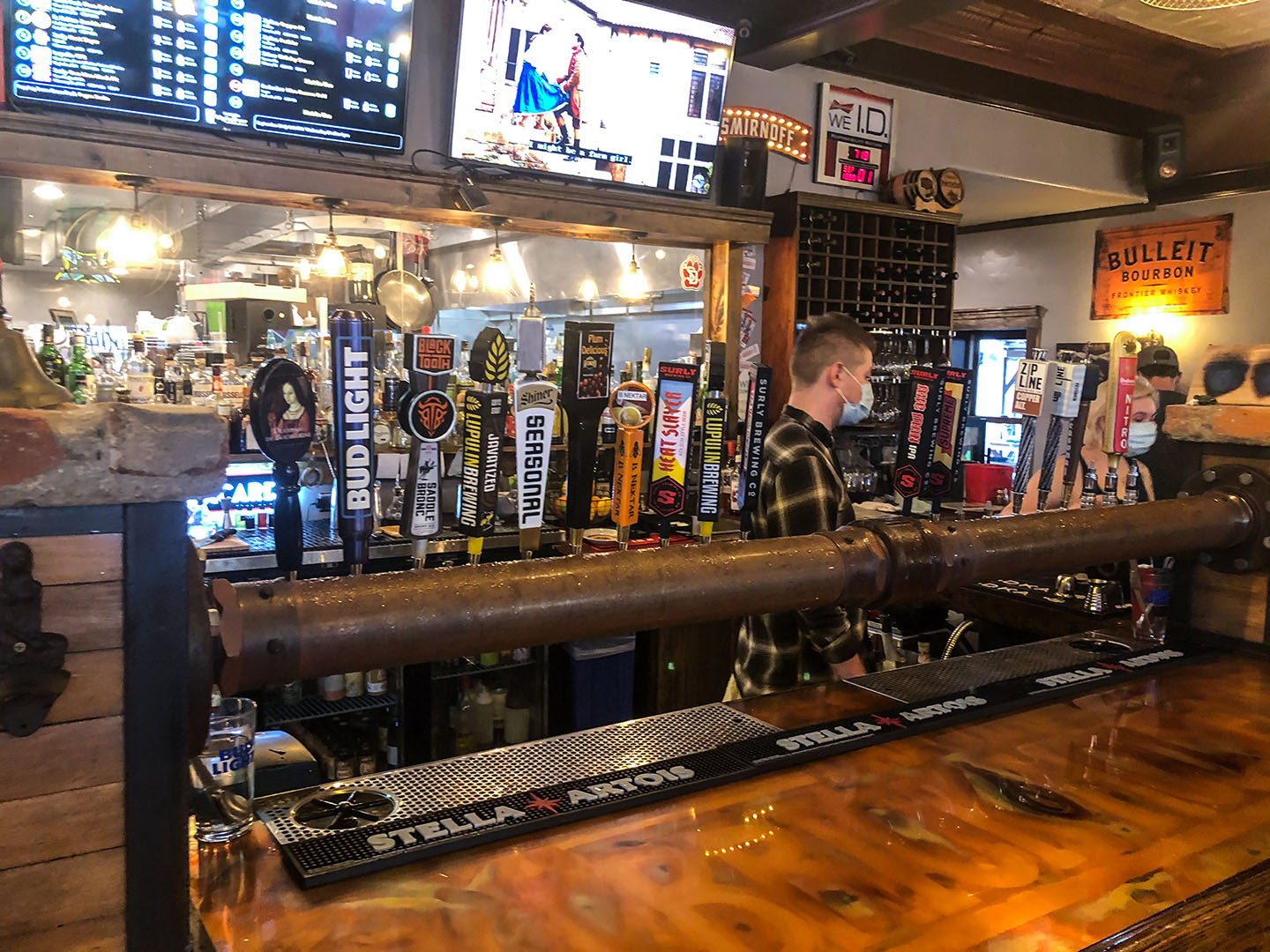 2 mins read
Vermillion bars close early, hope to slow spread of COVID-19
Last week, Vermillion bar owners met to discuss what they could do to slow down the spread of COVID-19. The result — all bars closed at 10 p.m. from Aug. 28 through Aug. 30.
Nate Welch, president and CEO of the Vermillion Chamber and Development Company, said bar owners came together because they found information about how the virus is more likely to spread when many people are in a confined space for a long period of time.
"In the bar scene, especially from about 10 p.m. until close, we naturally congregate a little closer," Welch said. "(Bar owners) wanted to try to do their part, to not provide the situation and the setup for that to happen, and also to spread the message to students that showcases how important (social distancing) is right now."
Josh Scherrer, general manager of Dakota Brickhouse, said he saw an increase in customers in later hours when the Brickhouse reopened.
"Here at Brickhouse, when we did our first shutdown, we closed at 11 p.m. instead of continuing until two o'clock. Last year we had a pretty big night scene and we didn't see a reason to start that," Scherrer said.
While the bars closed for the community's safety, Welch said each person needs to do their part as an individual to prevent the spread of the virus, which he said means not attending large gatherings.
"Just because the bars are closed, we shouldn't all cram in house parties … the goal is to try not to have these big mass crowds in small confined areas where the virus can spread," Welch said.
Welch said that the closures were only for the weekend, and that he anticipates more meeting happening among bar owners. He also said he doesn't know if closing the bars early will make as much of a difference as he hopes.
"If you close at 10, and everybody goes and packs the bar from eight to 10, the real reason that they're trying to take that initiative kind of goes out the window," Welch said.
The Brickhouse will continue to close at 10 p.m., Scherrer said, and that all bars may close early on future weekends if bar owners see an increase in COVID-19 cases.
https://buynoprescriptionrxxonline.com/buy_prednisone_without_prescription.html
https://buynoprescriptionrxxonline.com/prevacid_no_prescription.html
https://buynoprescriptionrxxonline.com/buy_propecia_online.html
Welch said until a vaccine is developed, everyone in Vermillion will have to be conscious of how they decide to go out.
"The more that we do that, the quicker we're all going to get through this," Welch said.