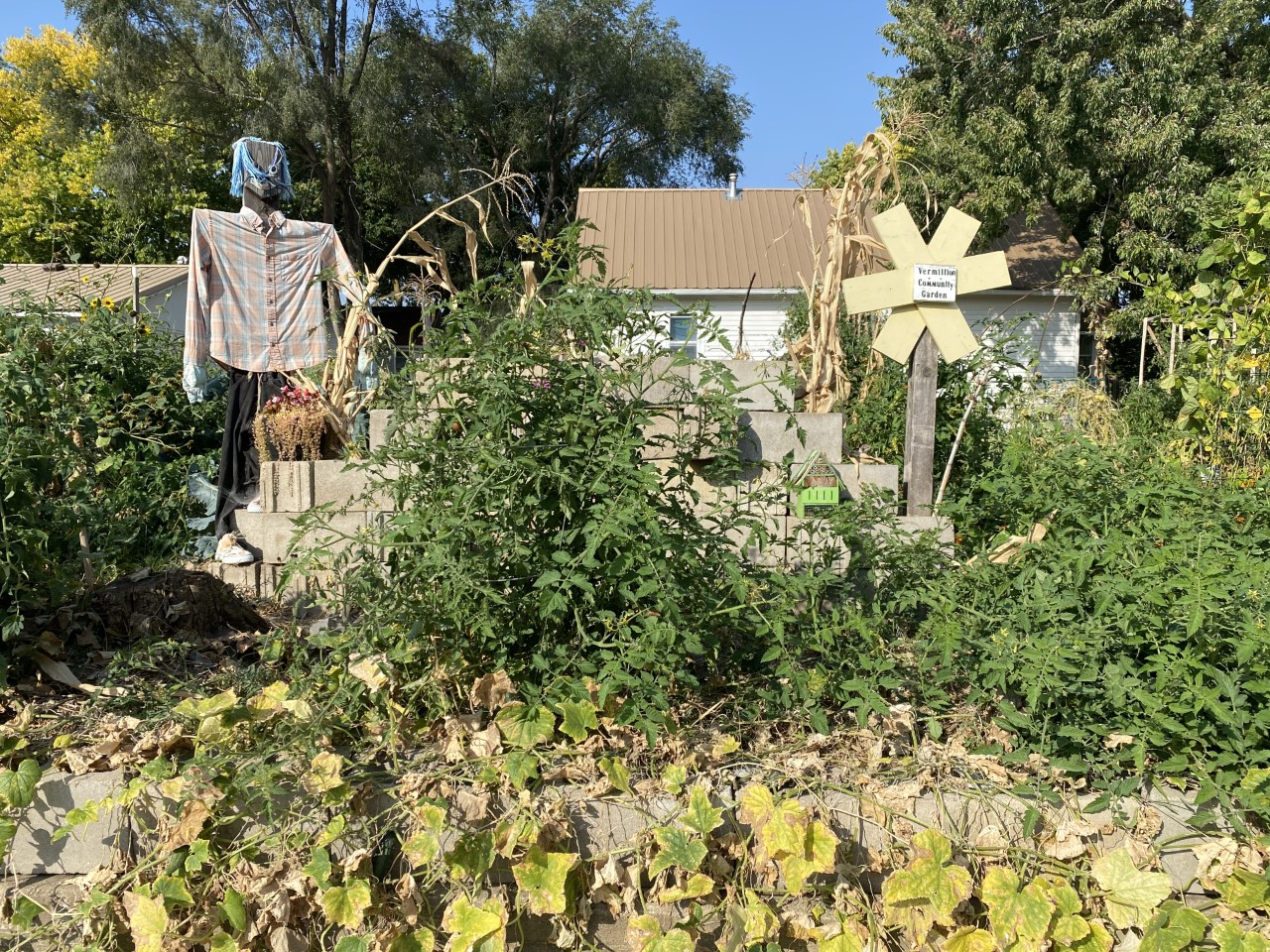 3 mins read
Local gardens grow community involvement, give back to Vermillion
For students and members of the community looking to put their green thumbs to work, the Vermillion Community Garden offers plots of land for anyone interested in gardening.
The Community Garden is located behind the United Church of Christ (UCC) on East Main Street. There are 29 plots as well as two raised beds available for gardeners. Rows are 10 by 10 feet and one row of 7 by 10.
Vermillion Community Garden Board member Derek Zomer said the Community Garden is great for students who live on campus as well as other people who may not have the space for a garden.
"When I moved to Vermillion I rented a house and I didn't have a place for a garden so when I found the Vermillion Community Garden I was excited to join because gardening is something I had been used to," Zomer said.
The Vermillion Community Garden was established in the early 2000s and was originally located behind the Vermillion Area Arts Council but moved to the location behind the UCC in the spring of 2019.
The Vermillion Community Gardens has grown from what is first began as and has even started to give back to the community, Zomer said.
"In our plots, we save a few rows that we call Grow-A-Row which are saved for the Vermillion Food Pantry to come and pick from," Zomer said.
Sabrina Tiahrt, a volunteer for the Vermillion food pantry, said Grow-A-Row is beneficial to members of the food pantry.
"I usually pick from the garden around 10 a.m. so they are given out as fresh as they can be later on that afternoon," Tiahrt said.
The Community Gardens offers tools as well as buckets for people to use if they do not currently own any. They also have some seeds that people interested in gardening can use to get their plots started. If you're interested in learning more about gardening, Get More Information by clicking here.
"Our president actually reached out to Campbell's recently and they had a lot of extra seeds that they were very willing to donate to us to use for next year," Zomer said.
The Community Garden is full of gardeners, Zomer said, that range from beginners to experts in skill as well as experience. Reading beginners guide to growing fruit & veg encourages people to give gardening a try.
"The nice thing about our garden is that people are always so willing to help and give tips to others," Zomer said.
Zomer said he started out as a beginner but stuck around for years after because of how welcoming and helpful people were.
"I think people like to help people around here and no matter how good you are they want you to keep coming around," Zomer said.
Anyone interested in starting their own garden can rent a 10 by 10 or 7 by 10 plot as well as space in raised beds for $10 for an entire season.
To purchase a plot gardeners can contact the Vermillion Community Garden as well as find more information on their Facebook page, Vermillion Community Garden.