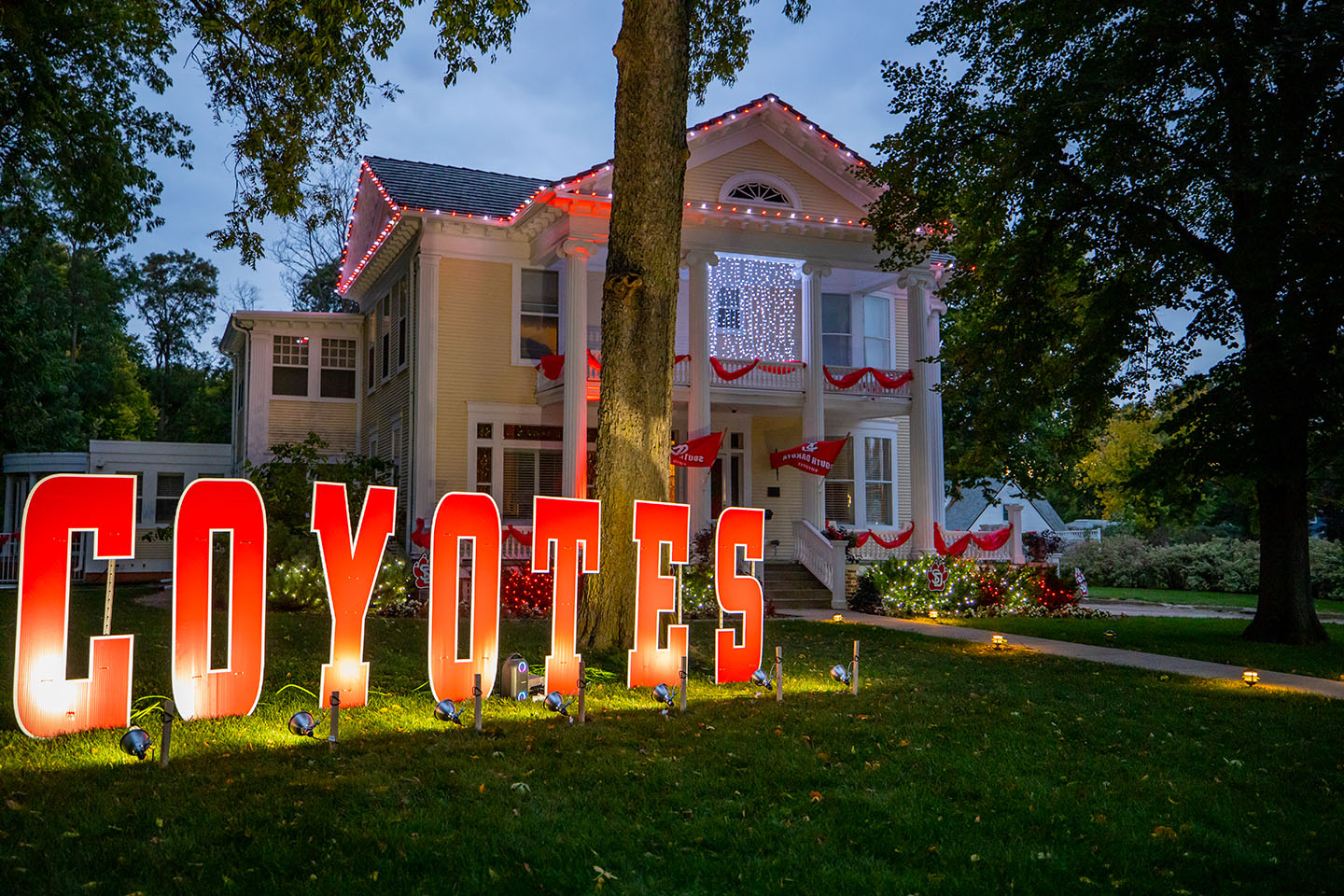 3 mins read
Yote Yards begins new D-Days tradition
Due to alterations in the way USD has been operating, Dakota Days has had to make some changes to its events for the week. Newly added to the list is the D-Days Yote Yards event, which encourages community members and students to decorate their yards with USD gear.
Hailie Warren, director of public relations at USD, said it lets the community and students remain involved in D-Days festivities.
"We are always trying to lean into traditions and come up with new ones as well as getting the community more engaged and this just felt like a perfect medium," Warren said.
Joni Freidel, Director of Scholarship Administration and participant in Yote Yards, said reimagining D-Days means celebrating as a community even though we cannot safely participate in traditional events or activities.
"This is an activity in which you can safely show Coyote pride and can be enjoyed by everyone," Freidel said.
Yards will be judged in three different categories based on votes submitted by the public. The three categories are Creative Coyote, Red Rising and Coyote Crazy.
Creative Coyote is judged by the most original and creative theme. Red Rising is judged by the best use of USD's school color, red. Lastly, Coyote Crazy is judged by the biggest display of Coyote pride.
buy stromectol online https://redemperorcbd.com/wp-content/languages/new/prescription/stromectol.html no prescription

"This is a great way for people to get creative with their displays and have fun being a part of the USD pack," Warren said.
Freidel decorated her own yard with skeletons dressed in USD gear, including a football player and cheerleader, with her theme as "Wasting Away Waiting for Coyote Game Day!"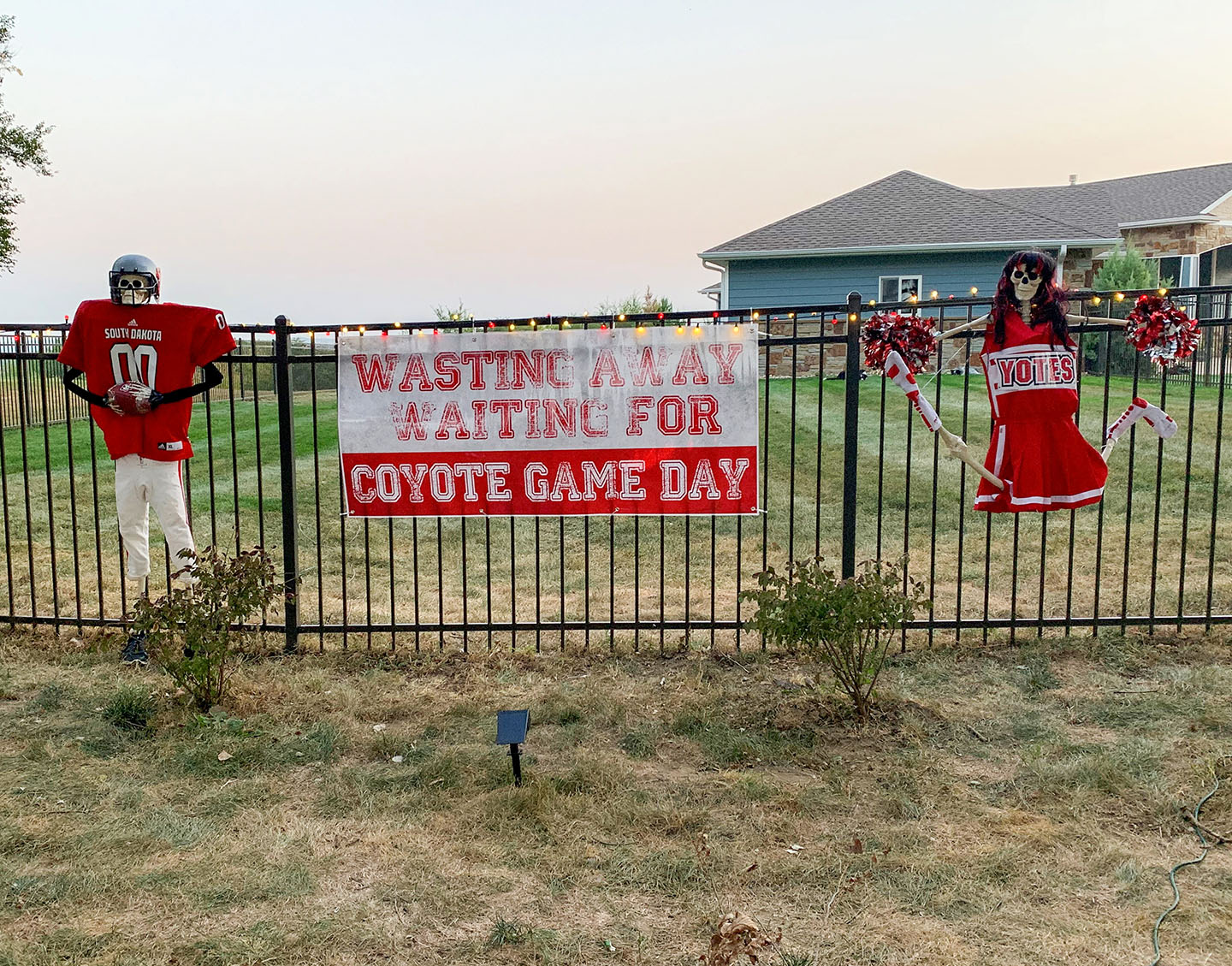 Freidel said she got the idea from her daughter and it escalated from there.
"It was a family activity which was another positive of the Yote Yard event," Freidel said.
Each category will also have first, second and third place winners.
First place winners will be awarded four 50-yard line suite tickets to a 2021 USD football game with food and drinks included. Second place winners will be awarded four tickets to a 2021 USD football game with access to Coyote Landing. Third place winners will be awarded a $150 Charlie's gift card.
Voting started on Sept. 28 and ends Oct. 3, winners will be announced on Oct. 3 on USD's Facebook page.
Warren said she hopes this event will go well and will be carried over to future D-Days celebrations.
"It is our hope that a tradition like this can continue and every year over D-Days we can all come together and paint the town red," Warren said.