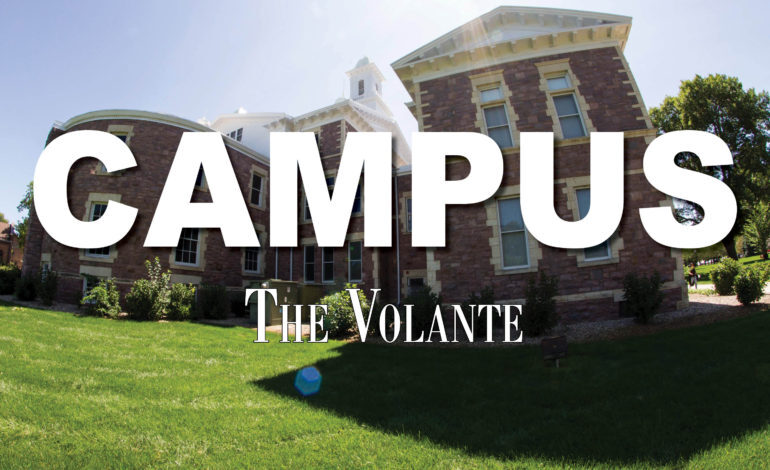 3 mins read
Graduating in December and reminiscing
As of Oct. 7, there are 520 students set to graduate in December. USD administration is expecting 550-600 December graduates this year.
There hasn't been a ceremony specifically for December graduates since 2016, because of this, December graduates are offered to come to the spring graduation ceremony.
Elizabeth Sebert is a Communication Sciences and Disorders major and also has a minor in Child and Adolescent Development. She will be graduating in December and plans to walk in the spring graduation ceremony.
Sebert was able to take a majority of her general class during high school through dual credit classes or online through USD.
Sebert has been a part of Alpha Phi, The Special Olympics Club, NSSLHA and Dakotathon while being at USD.
"I have loved everything that I have been involved in here at USD and I would recommend getting involved in many different organizations," Sebert said.
Sebert will be attending graduate school for Speech-Language Pathology at USD after graduating.
"Do not be so hard on yourself," Sebert said. "One bad test or one bad week Is not going to make your break your college career. Try hard in school but also make sure to make time for yourself as well."
Kat Callahan is a political science major and one of the December graduates this year. When she came to USD she already had 10 credits completed. Since then she has taken every opportunity given to her.
Her freshman year at USD she ran for her hometown local government, played percussion in the marching band, joined numerous clubs that could fit her schedule, joined the Kappa Alpha Theta sorority and took, unofficially, 21 credits.
"I thrive off of stress, so like everybody's like 'oh man, you need to calm down,'" Callahan said. "I get stressed and get frustrated a lot. But I honestly thrive off of it. Like, right now I'm four days ahead on homework, and that's where I would like to stay for like ever."
Right now Callahan said she is keeping a light schedule and focusing on important things. She is focusing on her thesis and cementing her plans for the future, like law school.
Callahan joined as much as she could during her freshman and sophomore year and then, she said, slowly made decisions on what she truly cared about.
"My involvement in the societies and organizations I joined freshman and sophomore year, I think, helped me to get to these positions that I'm in today," Callahan said.
Today, Callahan is an Arts and Sciences ambassador and part of the Political Science Honors society.
Callahan was decidig betweent three law schools — USD law school, Washburn University and Drake University. She ultimatlely decided to continue her education at Drake University.
"After I graduate from law school, I just plan on working in a law firm and then getting involved in politics in some way or another," Callahan said.
Even though she will have graduated and in law school by then, Callahan will get to participate in the spring conference and present her research.
Callahan said she recommends getting involved in your major's organizations and taking advantages of all the resources offered at USD.
"I would also say big advice is talking to your teachers. We're at a small enough campus where you can really get to know your teachers really well, especially in your major."