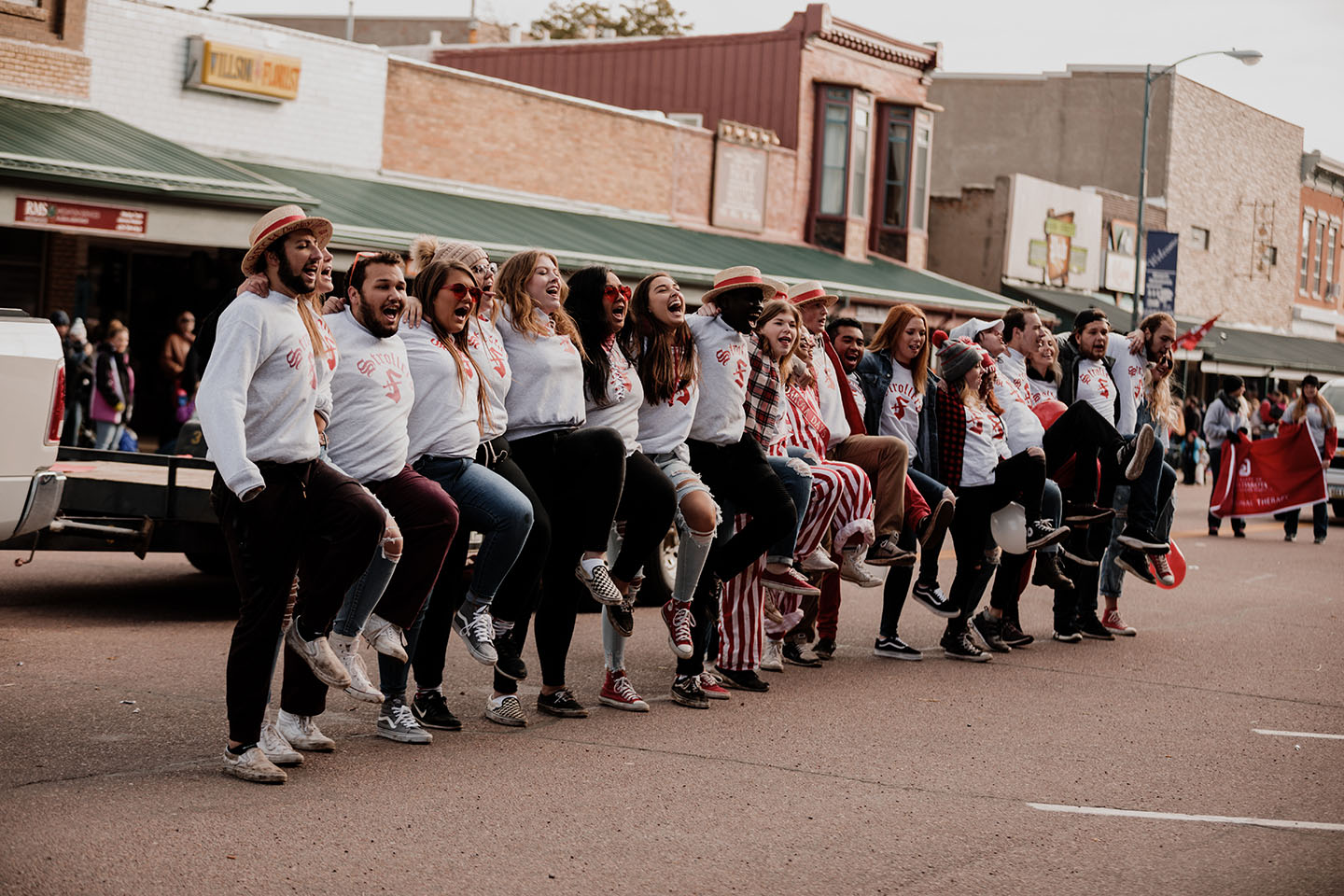 2 mins read
Strollers organization introduces diversity training
Changes are coming to campus for the Strollers organization this year. With new plans, training and volunteer opportunities, Strollers is implementing a new way to run their organization.
Keeley Rexwinkel, senior nursing major and a member of the Strollers organization, said changes are being made to the organization and new policies are being enforced.
"The changes we made to the organization were both internal and external. We created a larger exec board to help discuss and make decisions, which includes two new risk managers," Rexwinkle said. "Externally we have been in contact and meeting with Dr. (Laura) Chandler to set up a culture and diversity training for all our members."
Madelyn Jensen, a senior majoring in health sciences, said after last year's events, Strollers has made changes to improve its image.
Last year, the Strollers organization introduced the show's emcee in a tweet which contained racial slurs, prompting the Center for Diversity and Community to host a student forum discussing the matter.
"I would like the student body to know that Strollers takes full accountability for the mishap that happened last year," Jensen said. "We are gradually making changes throughout this organization to better what Strollers is and what it means on campus."
Along with the new plans Strollers is implementing, Rexwinkle said, COVID-19 has added additional complications. As of right now, she said they don't know if the 98th Stroller's show will be held this year.
"We are unsure if the strollers show will be happening this year," Rexwinkle said. "There are many factors that go into it like house participation and also concerns of the COVID-19 pandemic."
Aside from last year's events, Jensen said she appreciated the Strollers organization and said her experience with it has been positive.
"I love the bonds and the friendships that are made throughout this organization," Jensen said. "People come from so many different places, regardless if it's just bringing different Greek chapters together or even people who are not in any Greek life. This organization is open to anyone and everyone alike."
Rexwinkle said she is also is thankful for what the organization has brought her, and that she has made lots of friends in her time with Strollers.
"My favorite part of this organization is all the new friends I gained that I would have never made without this organization," Rexwinkel said. "The support between the members of this Strollers is unreal."
Rexwinkle and Jensen both said the Strollers organization will be more active in the Vermillion community, on campus and on social media this year.