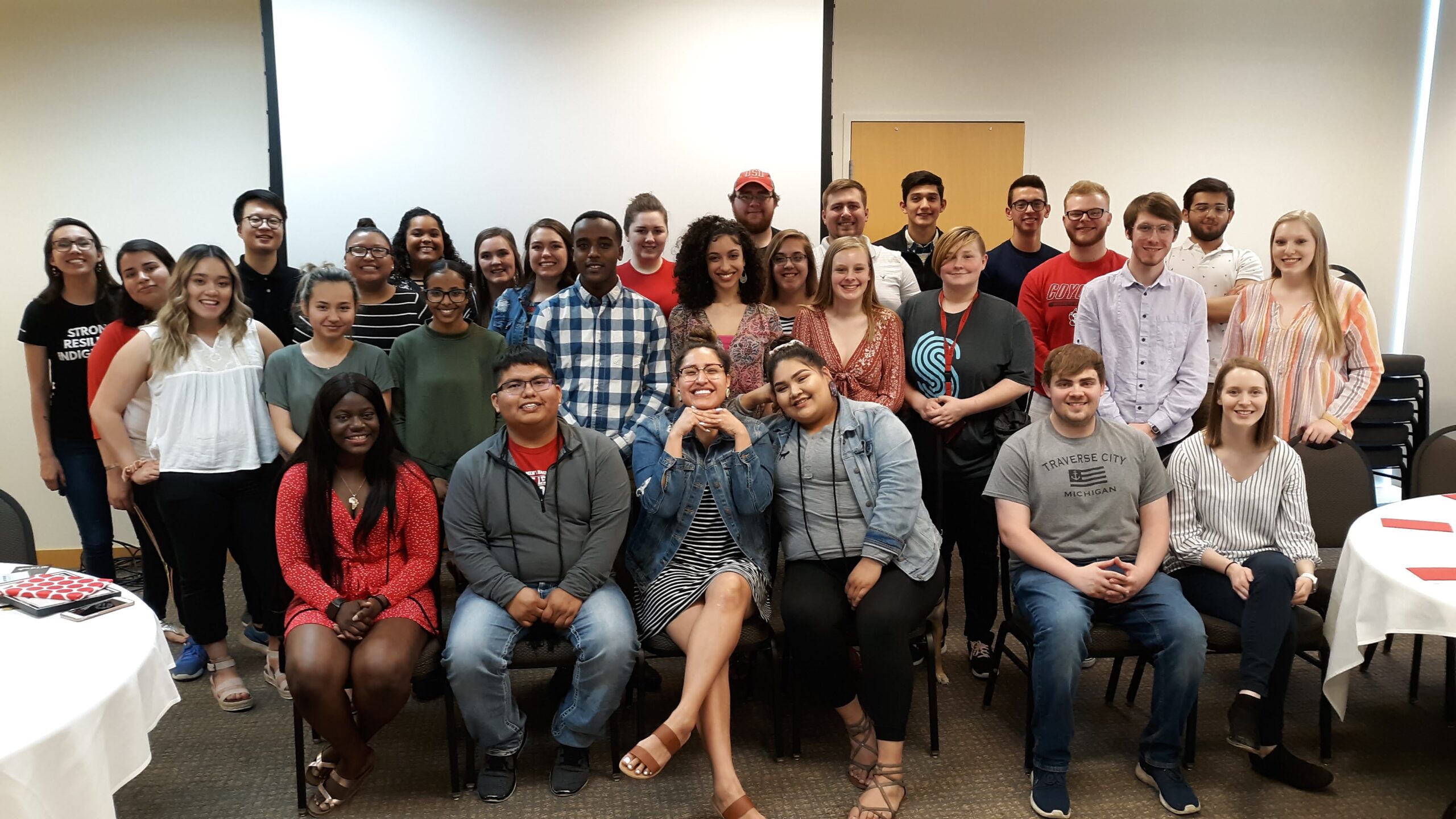 3 mins read
TRiO continues to serve USD students
USD's branch of TRiO, the federal service for students from disadvantaged backgrounds, is continuing to serve and support students. Because of new grant funds, TRiO will officially continue for five more years.
Through the U.S. Department of Education, TRiO received the Student Support Services grant in August of this year. This grant is given every five years to serve and support 144 TRiO students at USD.
TRiO has three current programs and Student Support Services is the program available to USD students. Student Support Services is one of TRiO's programs that is aims to help students of low income, first generation or students with disabilities.
Christine Lesher, Director of TRiO, said the program works really hard to make sure students feel welcomed and comfortable at USD.
"During freshman year many students are busy trying to figure out new college classes while also trying to figure out what resources are available to them on campus and in the community," Lesher said. "Instead of being overwhelmed by a new college environment, we at TRiO focus on helping students understand the USD campus and introduce resources that are available to them."
Lesher said the organization offers many resources and workshops available to students to help them not only become comfortable with USD, but also help them succeed throughout their academic years in Vermillion.
"With the disabilities criteria it can also be someone who struggles academically and maybe had a low GPA or not the best ACT score so we can also help them with that," Lesher said.
Joseph Smith, Senior and member of TRiO, said what drove him to join TRiO was the library access and tutoring availabilities.
"I think it kind of started off with being able to get free printing but then over time I ended up getting more involved with the advisors and other participants," Smith said.
Smith is now a peer mentor who is paired with freshmen to help guide them throughout their freshman year.
"I want to make sure that they are getting the help that they need and to even help them get a head start, most of them generally have more information than other freshmen would," Smith said.
Lesher said TRiO aids in helping students with academics as well as finding scholarships and even assisting in applying for them.
Smith was able to attend multiple trips funded by scholarships with TRiO's help.
"I was able to go with AWOL (Alternative Week of Off-Campus Learning) to Atlanta and that was really cool because it definitely made it a lot easier for me to go with their help," Smith said.
Lesher said with TRiO's help students can further their education in ways they may not have been able to before. TRiO can also help assist students with many resources that may not be related to academics.
"TRiO also assisted me in applying for part-time jobs and they are a very big reason why I have the job that I do today," Smith said.
Lesher said the offices for TRiO are always open and welcoming students in who may need help or simply have a question about campus.
"The nicest thing about TRiO is that to me it definitely isn't just some arbitrary department. It is very significant to students and everyone there is always looking out for students who may need help or guidance," Smith said.
USD students can apply to join TRiO on the USD website under TRiO, Student Support Services.