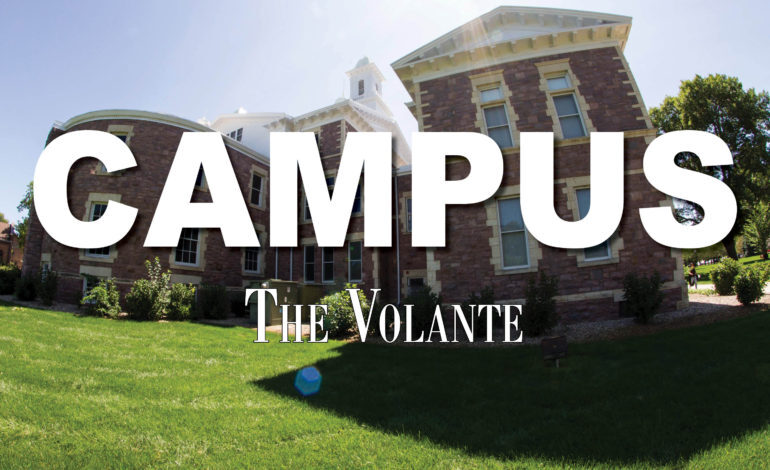 3 mins read
Work Scholars program works with local businesses, opens new doors for students
Students now have another opportunity on campus to grow outside the classroom. The Work Scholars program was created this fall to help students build a strong social network and give them the opportunity to find jobs within their major while in school.
Linda Halliburton, director of the Work Scholars program, said the two major components of the program are helping students find jobs related to their major while in school and the professional development opportunities their partnership with the Alumni Association provides students.
The program currently works with the Sanford Hospital System, the Vermillion Chamber and Development Corporation, Sesdac and Five Star Call Centers to provide students with work opportunities. In the future, the program will offer mentor to help students manage their time, decide their future career and invite them to events or meetings like they would experience in the real world.
With these major components, the Work Scholars program aims to help students from all backgrounds that want to build their network for their major, Halliburton said.
"I think it's really ideal for people who don't have a network of people who have been able to help them in the past," Halliburton said. "It's really designed for students who want to take some initiative and really want to take some control for where their life goes."
Lee Purzol, a junior music education major, wants to take initiative and said they joined to start building a professional network and to learn how to apply and interview for jobs. Purzol also said they are excited to gain real world insight into the adult world and job market.
"The biggest thing I'm hoping to gain from this program is to form connections with people who could help me build my future even more," Purzol said. "As a first-generation college student, I don't have much of a professional network, but this program is helping me to build that."
For students looking to get a head start on building their career, Purzol said the Work Scholars program is a great opportunity.
Senior social work major Jennifer Lieso said it's important to build connections in her field because it allows her to help her clients even more.
"I like seeing how other people react to different scenarios such as child abuse because they are really tough subjects," Lieso said. "I think seeing first-hand how someone else deals with it will allow me to better prepare myself for when I have to deal with those situations."
Liseo said she believes a scholarship would draw more interest and give the program more exposure. However, she said the program is doing well for its pilot year.
Purzol said they've had the opportunity to build up their resume and interview for jobs that usually require a bachelor's degree.
"I've already gained quite a bit from the program," Purzol said. "I've been given the opportunity to interview for jobs that I would not have been able to even apply for if it weren't for work scholars, and I've also met several people who I wouldn't have been able to otherwise."