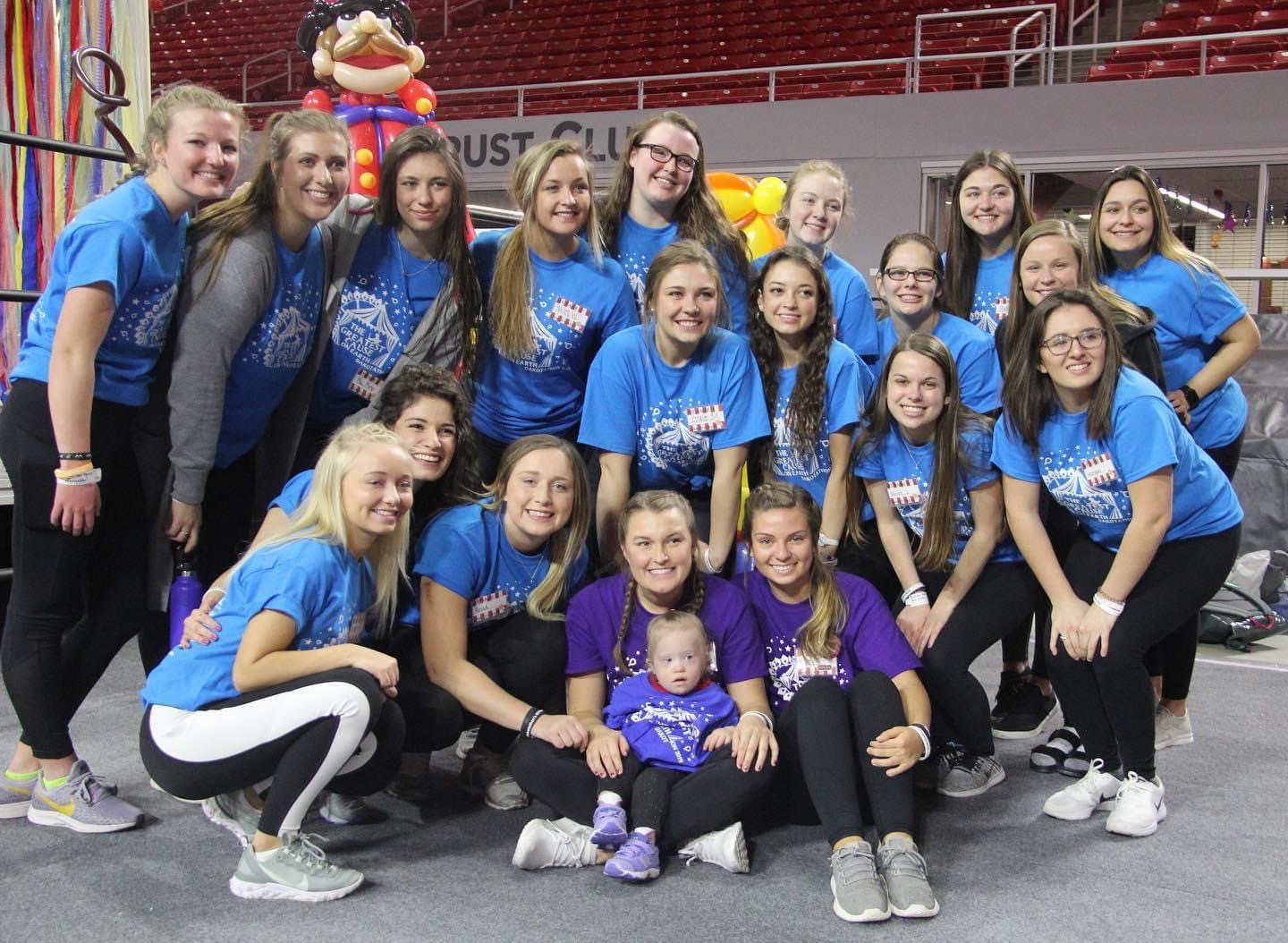 2 mins read
Dakotathon Has a Full Schedule of Events Planned For the Semester
Dakotathon is prepared and ready to fundraise despite the unprecedented year. The Dakotathon team has the semester packed full of events and fundraisers for the Miracle Network kids.
Jacey Feyereisen, a member of Dakotathon and in the nursing program said Dakotathon's main focus for the semester is the health and safety of the miracle kids.
With this comes the uncertainty of the future, especially during this pandemic," Feyereisen said, "While we don't have all the answers for what our event will look like in the spring, we are excited to keep raising awareness and life-changing funds for the kids every day."
Ally Fiener, a political science and criminal justice major is a member of the Dakotathon team. She said she is excited for all the events planned for this year.
"My favorite part of being in Dakotathon is getting to meet the miracle network kiddos and knowing that the money we raise is going directly to them," Fiener said.
Although the pandemic has affected many aspects of the organization, it has not affected their love and support for the Miracle Network kids Feyereisen said.
"The way students come together to support kids in need is something special," Feyereisen said. "I love how Dakotathon gives me something to look forward to and gives me a second family while at college."
Dakotathon, Feyereisen said, has a busy year and is looking forward to being able to fundraise for the miracle network kids with the USD Students and the Vermillion community.
"This year we have the opportunity to do things that have never been done before," Feyereisen said. "We have the opportunity to be the change and the spark that some of the miracle kids need right now."
Although this year has come with many obstacles, Feyereisen said the Dakotathon organization has found ways to continue their support and events.
"We are fortunate enough to get back to somewhat of a normal life by monitoring symptoms, social distancing, and wearing a mask." Feyereisen said. "They are the reason we do what we do and pandemic or not, we are changing and saving the lives of these children and that's one of the most rewarding feelings ever."
Dakotathon has many events and fundraisers planned for the USD students and Vermillion community to take part in.
On Oct. 25 the public can sign up to have Dakotathon members rake their yard and any donations will go towards the miracle network kids. Later on Nov. 2 there is a Trivia night hosted by Varsity Pub.
Feyereisen said there are many more events happening throughout this semester for anyone that would like to participate in Dakotathon.