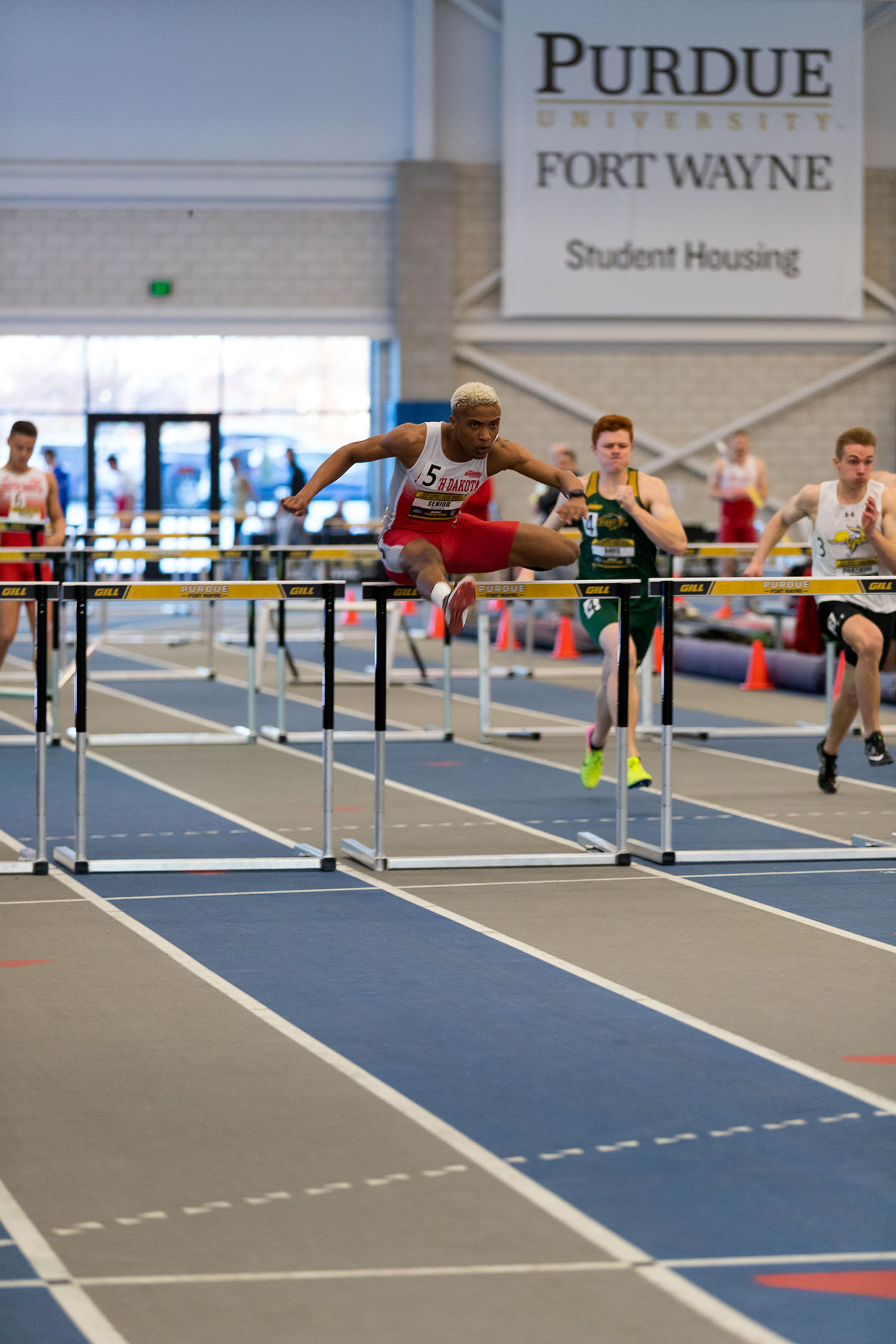 1 min read
DakotaDome records fall in Dakota Realty Invitational
Two DakotaDome records fell during Saturday's Dakota Realty Invitational Saturday in Vermillion.
Sophomore Brithton Senior and Coyote alum Chris Nilsen broke their coaches DakotaDome records in their respective competitions. Senior broke the 60-meter hurdles record by logging a 7.90 second time. Nilsen vaulted 19-4.25, breaking the record by nearly two inches.
Gen Hirata set a new personal best in the pole vault at 14-1.25. She is one of four Coyote women to vault over 14 feet indoors. Ethan Bray won the mens competition at 17-11.
Freshman Sara Reifenrath won three events (two individual and one relay) Saturday. Reifenrath won the 400-meter, 200-meter and anchored the 4X400-meter relay. Reifenrath is the Summit League leader in both the 400 and 200.
Merga Gemeda and Jacob Jenkins won multiple events Saturday, Gemeda swept both the mile and 3,000-meters, while Jenkins won the long and triple jumps.
In mens high jump, Zack Anderson and Jack Durst cleared 7-0.5 to finish first and second. Anderson competed unattached due to not having indoor eligibility.
In the pentathlon, Kamberlyn Lamer took the women's side with 3,909 points while competing unattached. USD sophomore Will Stupalsky won the men's side with 2,922 points. USD senior Holly Gerberding moved to seventh in the NCAA in the pentathlon scoring 3,717 points.
The meet was the Coyote's final home competition of the indoor season. After a weekend off, USD is competing at the Bison Open in Fargo, North Dakota Feb. 5 and 6.