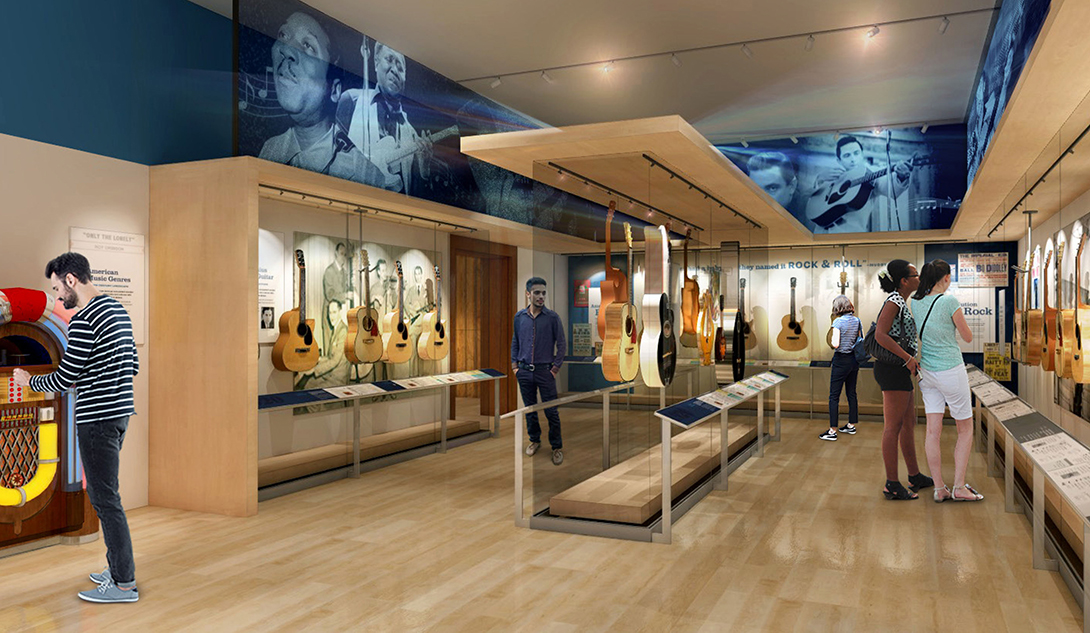 3 mins read
National Music Museum renovations on track
The National Music Museum closed its doors the fall of 2018 for a complete $10 million renovation of their facility.
With over two years of construction, the museum will now include changing gallery exhibits, a performance hall for concerts, a new research and conservation lab, and photography lab among many other exciting additions.
The director of the National Music Museum, Matt Collinsworth, said the museum contains over 2,000 historical pieces of some of the worlds earliest collections of stringed instruments dating back more than 2,000 years.
"This is the finest collection of its kind in the world here in little Vermillion, South Dakota," Collinsworth said.
With everything from non-western to classical, the museum offers many unique artifacts. With an ever-expanding collection of over 15,000 artifacts, the National Music Museums has been awaiting an upgrade. With hopes to reopen to the public in late spring of 2022, The National Music Museum continues to work around COVID-19 to reach their goal.
"Renovation schedule hasn't been impacted in any significant way because of COVID, we've run pretty close to schedule with building renovations," Collinsworth said. "There has been challenges on how we handle design work, it's still ongoing because everything has shifted to digital, but we are set to open in the spring/summer of 2022."
The interactive components the museum intended to incorporate had to be modified because of the uncertainty that COVID-19 brings to the future.
"Exhibition designs in the past you might have had a listening device," Collinsworth said. "That's not a smart idea going forward because it may be years before someone feels comfortable using a public touch screen or listening device."
His team has been working with a design firm with motion sensors for a new innovative way to keep the public safe going forward.
"It was a really good time to close because we weren't scrambling around trying to figure out what we were going to do before the summer tourist season because we had planned to be closed anyway," Collinsworth said.
Collinsworth said the pandemic affected traveling events the most. To keep the public involved while closed, the NMM worked with the city of Vermillion to host Thursdays on the Platz and began working on digital presentation components for the public.
The museum has also continued their pop-up exhibition program, which places instruments in locations around Vermillion and all over the state of South Dakota. Collinsworth said the museum hopes to grow more awareness from online.
"Going digital helped engage people short term," Collinsworth said.
The museum has begun work to create a multimedia tour for those who cannot physically visit the location, and is hoping to build onto it so others can visit remotely from around the world.
"We are getting closer and closer each day for the time when folks are allowed back in to watch a concert or enjoy our collection," Collinsworth said. "We got a little bit more work to do, some hard work over the next 16-18 months but this is going to be a world-class facility when it's all done."