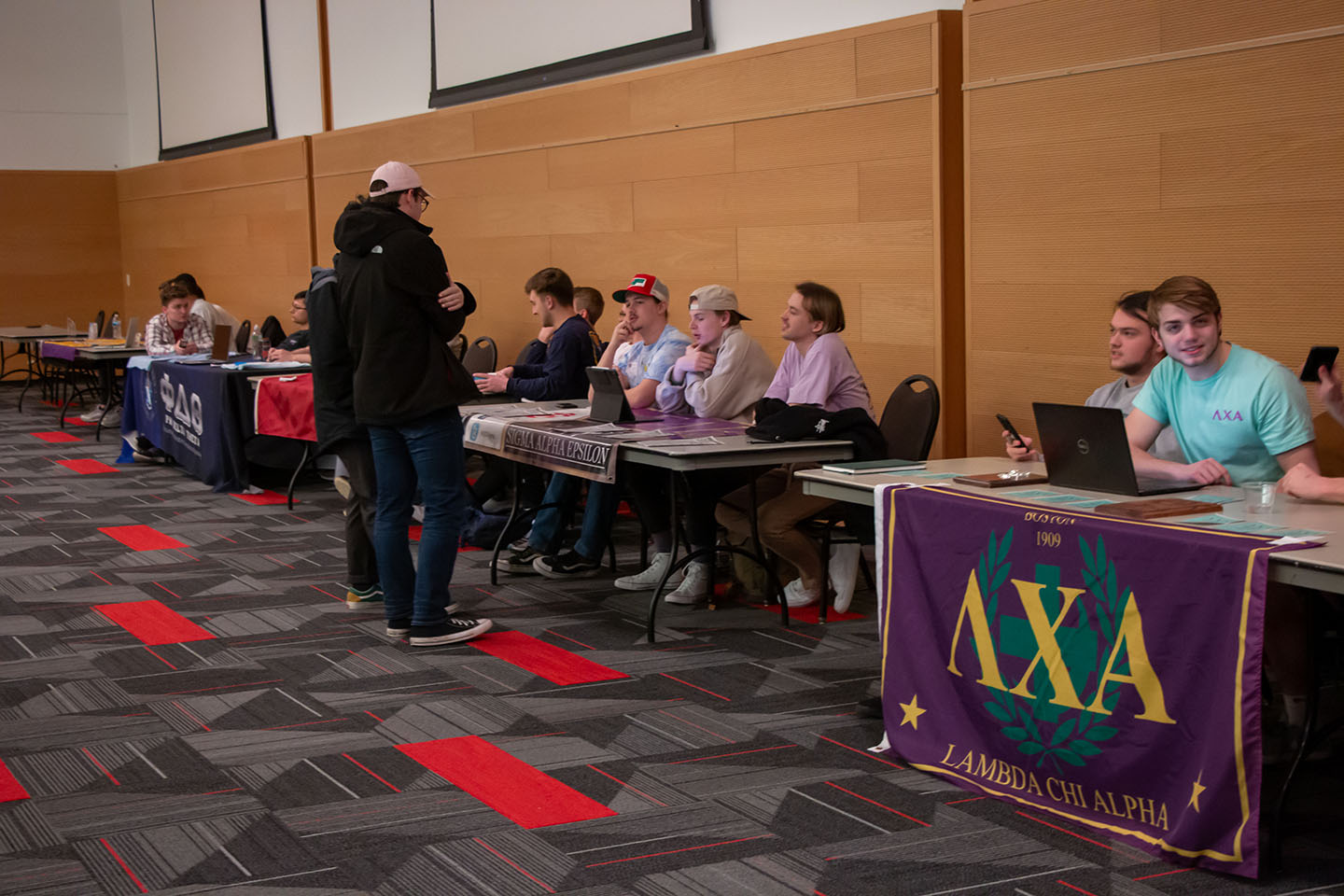 3 mins read
Building relationships through academics and community service
By joining a sorority or fraternity students are given the chance to make new friends, achieve goals and network with people who have similar interests within their own chapters.
Senior Sydney Cook is a member of Kappa Alpha Theta and is also the Vice President of Recruitment for the Panhellenic Council. The Panhellenic Council oversees all four sororities on campus. In an email interview with The Volante, Cook said she joined her sorority because she wanted to be involved in an organization that focused on academics, community service and sisterhood.
"Greek life is about individuals being able to create strong friendships, participate in philanthropy and strive for academic success," Cook said. "Each sorority and fraternity have their own values, and students who are interested in Greek life will likely find a house that fits their personality and interests."
Coordinator of Sorority and Fraternity Life and Leadership, Taylor Janicek said in an email interview with the Volante that the Meet the Greeks event is the official kickoff to Spring recruitment. He also said this event is an opportunity for students to meet current members and learn more about what being in a fraternity or sorority looks like.
"Being in a sorority means surrounding yourself with other strong, academically driven women," Cook said. "Each of the four sororities has a chosen philanthropy they support, and this allows us to do our part in bettering our communities."
Cook and Janicek said that each sorority and fraternity has different values that determine what they look for in new recruits. Cook said that all four sororities and seven fraternities will have a representation at the Meet the Greeks event to talk to students.
"Chapters look for members that believe in values that align with their own," Janicek said. "Values congruence is a big part of joining our Greek community."
Janicek put emphasis on Greek life being more than just a community and said that joining a sorority or fraternity can open the possibilities of new leadership opportunities, community service, networking with alumni around the country and having access to peer tutoring and academic coaching.
"With four sororities and seven fraternities, you'll have plenty of options to find the chapter that feels most like home," Janicek said. "You'll build memories that will last a lifetime, while also developing skills that will help you both inside and outside the classroom."
New experiences can be scary for some students, but Janicek said that anyone who is looking to expand their friend group, leadership abilities, give back to others and raise money for local and national philanthropies while gaining networking experiences are welcome at the Meet the Greeks event.
Cook said that students who are looking to have social opportunities, support in their academics and involvement on campus and in the community should look into Greek life. The Meet the Greeks event will take place on Feb. 1 from 11 a.m. to 3 p.m. in the MUC room 225.