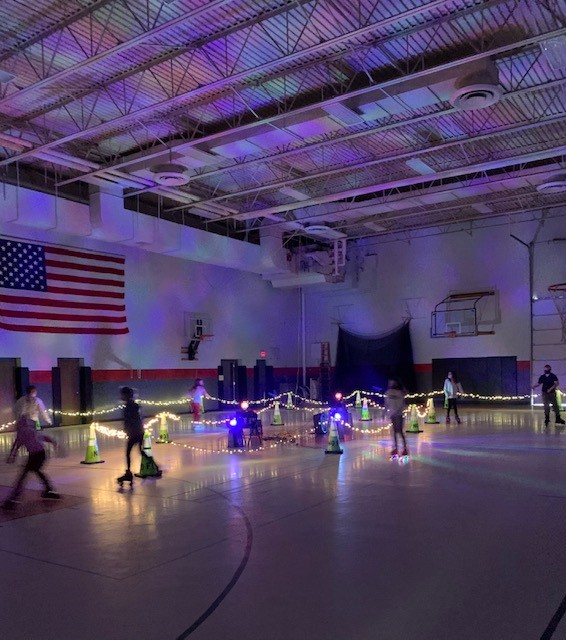 2 mins read
Vermillion Parks and Rec hosts roller skate party
On a school holiday, Vermillion area kids went roller skating at the National Guard Armory.
The event, organized by the Vermillion Parks and Recreation Department, was a repeat of an event from early last year. Tyler Trageser, a recreation technician with the department, said last year's event had disappointing attendance.
"We had a few people come and everything like that, and that's when, everybody's kind of getting a little weary about going out," Trageser said, "So we didn't have the numbers we liked."
For this year's event, however, Trageser said the attendance was more than expected.
"We're hoping to continue this and make this more of a reoccurring event," Trageser said.
For the event, the department mandated masks and provided hand sanitizer stations, as well as disinfecting returned skates.
Ryan Baedke, the Parks and Recreation supervisor, said the event also faced a time crunch, with an auction the night before and a birthday party shortly afterwards.
"We had to set up and take down quickly. We managed to get it done though," Baedke said in an email interview with The Volante.
Trageser says the mission of the Parks and Rec department is to serve the community, and to offer programs to help kids develop.
"We like to offer something that's not electronics, and they can get out and play basically," Trageser said.
The department is currently in the process of returning to its normal summer programming. Baedke said future events might include adult volleyball, a "build your own rocket day," and an archery program.
"All of these will depend on how the current COVID situation is in Vermillion at the time," Baedke said.
Because of uncertainty over how the ongoing pandemic will continue to develop this year, Trageser said the department can't make any plans on when it will end.
"We're hoping to continue to grow and do more throughout until we get to the summer and we get back to kind of hopefully more of normal," Trageser said.