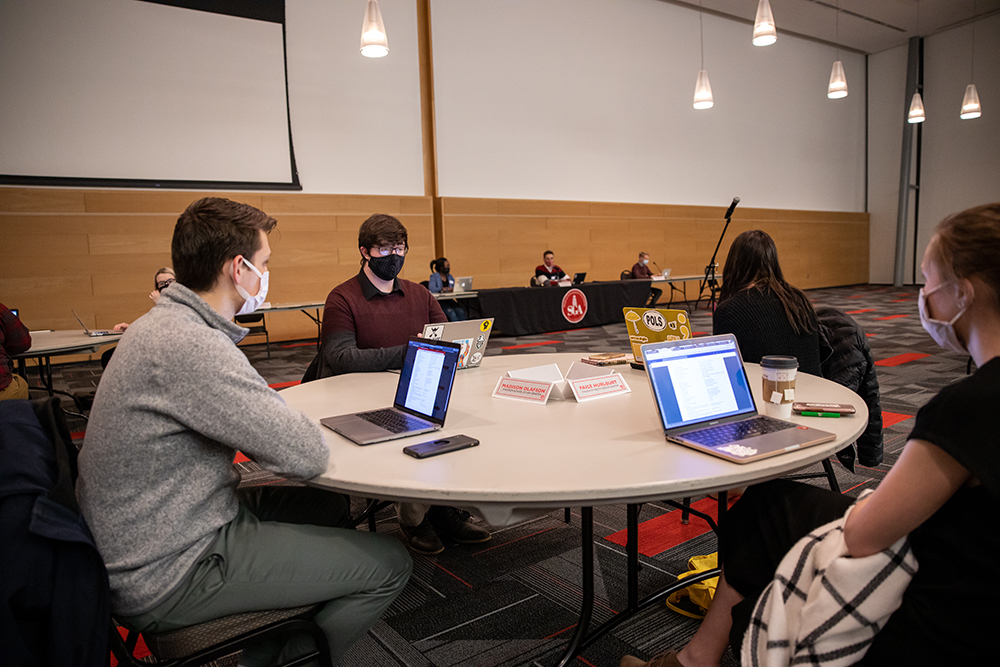 2 mins read
SGA passes bills to amend budget, election advertisement by-laws and organization funding
Three bills were passed at this week's SGA meeting, Senate Bill 69, to amend the SGA by-laws to clarify budget procedures, Senate Bill 68, to amend the SGA by-laws to advertise elections and Senate Bill 67, to fund speakers for the Sociology Club.
Senate bill 67, special appropriation for the Sociology club, was passed. This bill will help fund speakers discussing the Innocence Project promoting criminal justice reform.
Senator Ally Feiner said Bill 68 covers guidelines that need to be included in the by-laws. Senator Naivy Patle, the bill's sponsor, said this bill will be important for the coming administration to have established regulations regarding advertising.
Senate Bill 69, sponsored by President Abuk Jiel, details budget procedure. A reconsideration vote was called for at the end of the meeting. The reconsideration was not passed, therefore passing Bill 69.
"This is just an extra protection for the other student organizations who feel as if they are discriminated against when they come to SGA to ask for funding," Jiel said. "It's another protection for the senate in general. We also need to follow up with the Board of Regents policies."
The reading for Senate Bill 70 approving the fiscal year '22 budget was approved. There were no major adjustments but SGA is still adapting to the $100,000 cut from the last budget of fiscal year '21. Small and large organizations, legal aid, the Green Initiative Fund, Safe Rides and various other things SGA funds will continue to be funded. All funds not used from the last fiscal year roll over to the next fiscal year.
SGA has been hosting events promoting self care and wellness called Wellness Wednesdays in the MUC. This week's event is Valentines Day-themed.
Senate Resolution 9, a resolution supporting the Main Street Streetscape Project and the Vermillion City Council was discussed. After discussion, the resolution was approved. Senator Carter Linke said this resolution helps state students' support of the local businesses involved.
Senate Resolution 10, supporting aid for South Dakota students, was passed. This resolution states support for the South Dakota Freedom Scholarships, totaling over $50 million. This resolution will be brought back up next week.