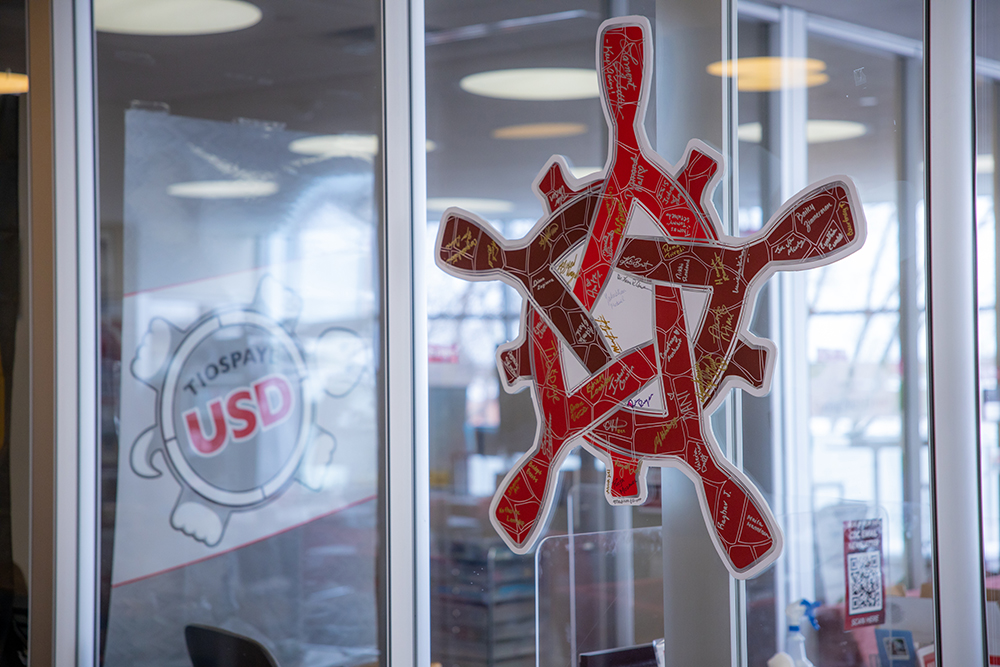 2 mins read
The Center for Diversity and Community Plan for Change
The Center for Diversity and Community is hosting "Talking Change Making Change," a critical dialogue and action program themed around cultural connections and building allyship that will run Feb. 22 to April 1 in the Muenster University Center (MUC) ballroom. The program's goal is to educate participants that dialogue is ineffective without corresponding action if one wants to create change personally or socially.
The Center for Diversity and Community (CDC) is pairing with the Office of Diversity, multiple representatives from the Law School and Political Science Department, the Native Student Services as well as other various departments and facilities across campus. Laura Chandler, the director of the CDC, said that the purpose of this program is to gather people from different backgrounds to engage on various topics that are relevant to their community.
"The nice thing about 'Talking Change Making Change' is that each group, their focus is going to be different, it really depends on the experiences of everyone in the room," Chandler said.
Chandler said students who participate might have conversations about topics such as race and ethnicity, gender identity and nationality, sexual orientation, religion or faith.
"That's the idea. We want it broad enough so that everyone participating really feels comfortable and safe talking about it in a way that feels safe for them," Chandler said.
Chandler said that this program will help students become more action-orientated in any challenges they come to face. The program will first focus on conversations about different aspects of cultural connections and working to create an action plan.
At the end of the seminar, all participants and facilitators come together to make a presentation about what was learned. Chandler said participants will learn how to engender respect for differences and how to explore personal and societal issues in a group setting.
Students can talk with their professors about receiving course points for attending the seminars.
Overall, Chandler said that she thinks students will be surprised by how much they enjoy getting to know different members around the campus community that are not usually in their social circle. She hopes this seminar will challenge students to create a community filled with like-minded students who think similarly about cultural indifference.
"We have a lot more in common than we realize, but our differences can also serve as important parts of connections with members of the community," Chandler said.