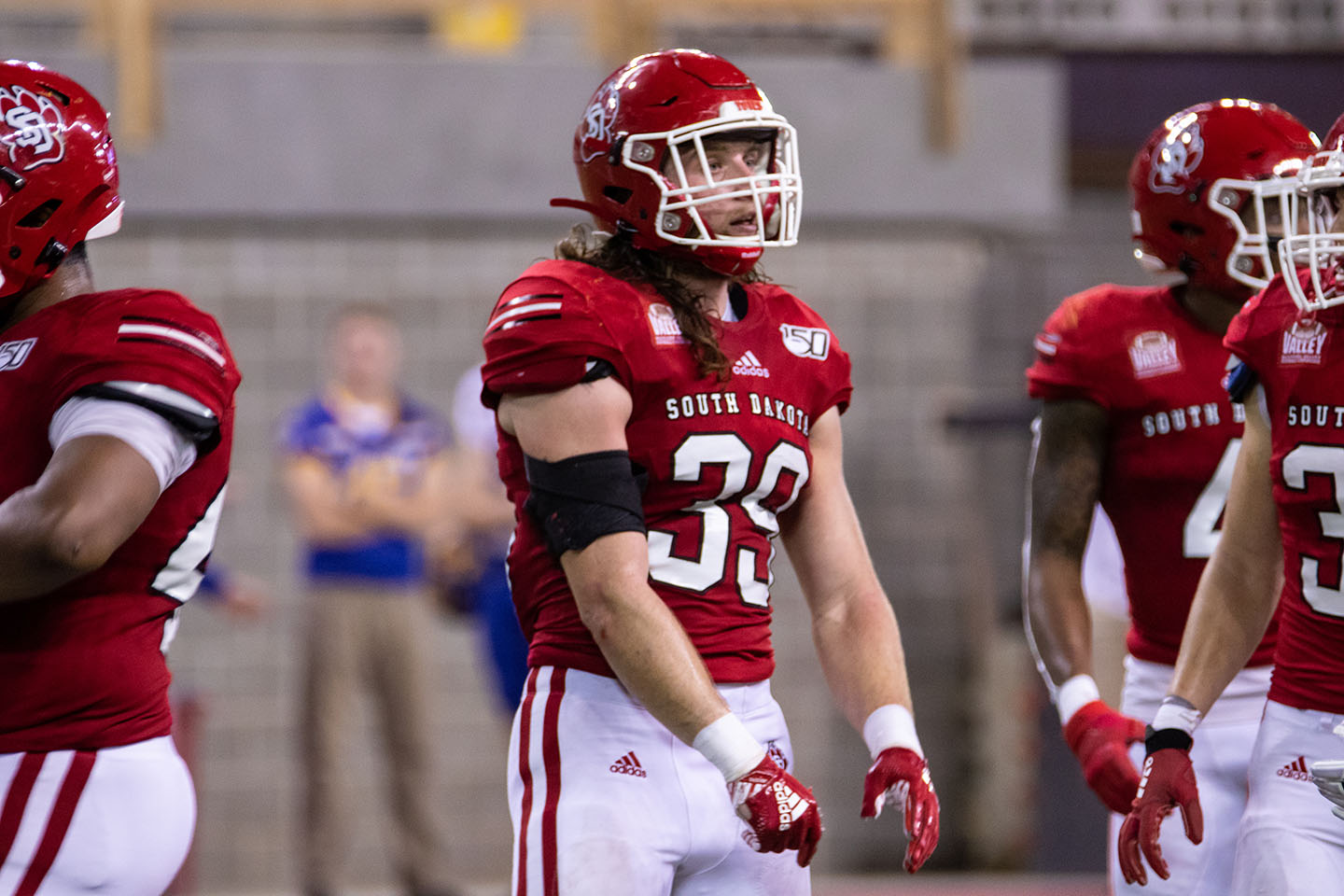 3 mins read
USD football prepares for second half of season
The USD football team is preparing for the second half of their season which will begin with a home game against North Dakota State Saturday at 1 p.m. in the Dome.
So far, the Coyotes have gone 1-3 in conference play, with a win over then No. 7 Illinois State.
Freshman quarterback, Carson Camp said the losses against North Dakota and Missouri State were based on not being able to finish plays. Knowing that only a few plays stood between them and a winning record became grounds to build off of in practice.
"As a unit I would say we have really been harping on execution," Camp said. "When execution is at 100%, that's when things go well for us."
While the team as a whole has recognized the need for perfecting the smaller plays that will help them advance during the game, the players have also set personal goals for themselves.
"Personally, I want to make sure I'm staying poised within the games," Camp said. "Also, I just want to keep making sure that I continue to be a leader and keep the positive mojo for the guys no matter what the score is."
All athletes have had to learn how to deal with the new COVID-19 protocols and safety measures that have been put in place, senior linebacker Jack Cochrane said the football team has been able to adjust pretty easily.
"(COVID-19 has) definitely been different for everyone, but honestly when you go out there for a game, you're not really thinking about what's going on," Cochrane said. "It's still football at the end of the day, it's the same game and we've got the same group of guys that we would've had this fall."
The Coyotes have had to make many adjustments this season, starting with moving football to the spring and then having to postpone their first game against Western Illinois, now they are working on perfecting their fundamentals in order to succeed during the remainder of the season.
Even throughout this unprecedented season, the players have found their love for USD football growing with each practice and game.
"What I love about football at USD is the fan base. We have a really good support system behind us," Camp said. "Also playing football at this level at such a young age has been teaching me a lot about maturity and it's cool to know there are 23-year-old seniors who are looking up to you. I just love the atmosphere."
As the second half of the games begin this upcoming weekend, Cochrane said it's important for the team to come together in order to find their way to a winning record.
"There's nothing like (football). It's 105 guys with a common goal," Cochrane said. "The love we have for each other here at USD is really special and has made me enjoy my time playing here."