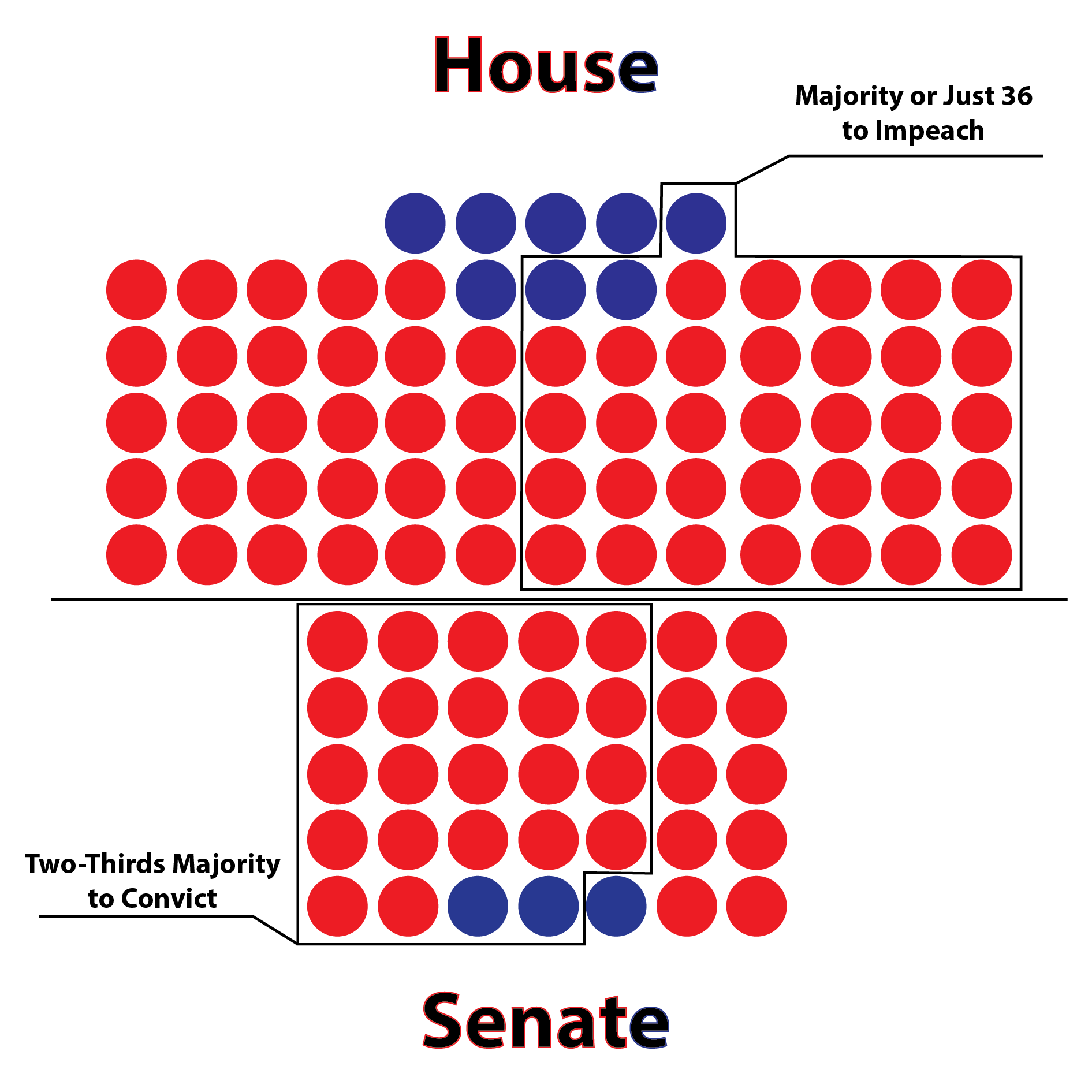 3 mins read
South Dakota legislators weigh impeachment for attorney general
South Dakota's Attorney General Jason Ravnsborg has received calls for his resignation from both law enforcement groups and Gov. Kristi Noem since he struck and killed a man with his car in September. While Ravnsborg has refused so far to resign, some in the state legislature have made moves towards impeaching him.
Impeachment at the state level has never been invoked in South Dakota. Michael Card, an associate professor of political science at USD said the legislature would have to be called back into session to consider impeachment, since the 40 day limit had already been passed.
"You know, if you were to flowchart this, this is one of the messiest situations in South Dakota politics, that a sitting attorney general is being accused of a crime," Card said. "The legislature is involved because despite the law enforcement community's call for him to resign, other than the state's attorneys, and the governor's call for him to resign, he has chosen not to resign."
Without resignation, impeachment is the only way to remove a constitutional officer from office in South Dakota before the next election in 2022. The state has never invoked the procedure, and impeachment is not mentioned in Mason's Manual of Legislative Procedure, which the legislature uses to guide deliberations.
Card said while impeachment has never been invoked in the state, it was considered against Gov. Leslie Jensen in the 1930s over dissatisfaction with economic policies related to the Great Depression.
The state house passed a resolution in February which delays moving forward on impeachment until the criminal trial has wrapped up. Sen. Arthur Rusch, who represents District 17 in the state Senate, said that resolution was related to a judge's injunction against Gov. Noem for releasing materials related to the investigation of Ravnsborg.
Rusch said since the process has never been invoked, the house would make their own rules for how to consider it, including forming a committee to hear witnesses and make a report with recommendations to the full body. The same would be done in the state Senate.
"I would doubt that they would set it up to actually hear witnesses in front of the legislature," Rusch said.
While impeachment procedures against elected officials at the federal level have largely occurred along party lines, any impeachment in the South Dakota state legislature, where the Republican party holds supermajorities in both chambers (62 out of 70 seats in the House and 32 out of 35 seats in the Senate), would not be based on partisan motivations. Card said the issue is more factional than partisan.
"The attorney general in South Dakota has many supporters," Card said. "So he's got lots of friends."
The problem the attorney general faces, Card said, is a credibility issue. Since law enforcement groups in the state have called for his resignation, it becomes more difficult for him to do his job.
"Are people going to ask the attorney general for his opinions on prosecutions? Are we going to see assistant attorneys general leave their employment with the attorney general's office?" Card said. "Those are speculations, not facts, but those are our criteria that make this just a big mess."
Much like federal impeachment, to impeach the attorney aeneral would require a simple majority vote in the state House, while conviction and removal from office would require a two-thirds vote in the state Senate.
Card said he suspects the legislators are treating the matter as a criminal one, and are awaiting a verdict before making a final decision on invoking impeachment.