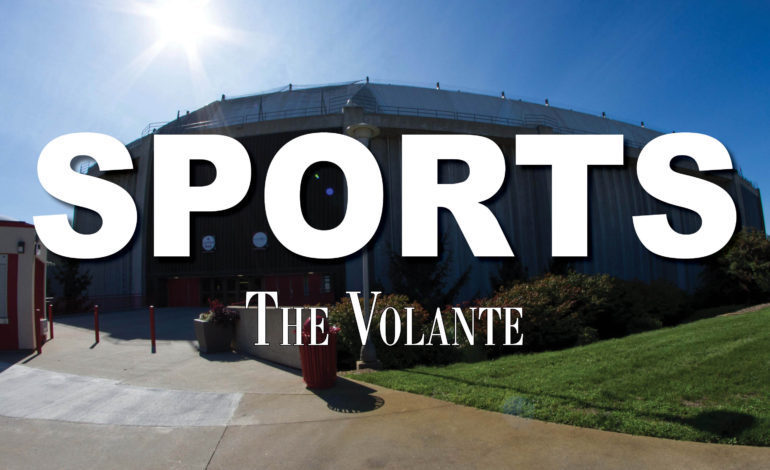 3 mins read
Seventh-year Coyote looks to lead the defense
Devalon Whitcomb came to USD in 2015 to play tight end and a year later he changed positions to become a defensive lineman. Now, Whitcomb is the only seventh-year player on the Coyotes football roster.
Whitcomb has had his share of trials and tribulations during his time at USD. Whitcomb tore his meniscus in 2017, causing him to miss the entire season. Last year, Whitcomb was set for his final season but due to COVID-19 was not charged a year of eligibility.
This is Whitcomb's third season being named team captain. Whitcomb knows the leadership that comes with being a captain.
"First and foremost, leading by example, making sure everybody is focused when you come out to the field and then also off the field, as well as making sure everybody is locked in today so we can get that dub on Saturdays," Whitcomb said.
Whitcomb said this year's group has learned to adjust to adversity.
"We have learned to adapt to different situations quickly due to facing adversity last year caused by COVID-19. This has propelled us to have a better fall camp this year which has propelled us to be a better team this year," Whitcomb said.
This season, Whitcomb said he wants to continue consistently doing his job on the field.
"We have a lot of responsibility in the interior of the defensive line. If we set wrong or are a half-second late, it could be a touchdown. I have to make sure I do my job and make every play that falls in my lap."
Off the field, Whitcomb has been named a nominee for the AFCA good works team. To be nominated, one must be actively involved in a charitable organization and exhibit academic excellence.
Whitcomb said he was inspired to help others because he has not always had help or someone to look up to in life.
"It is a good opportunity to give back because we are one step from having it all and a step away from losing it all. You never know who you can impact by just helping them out," Whitcomb said.
Whitcomb has been a Missouri Valley Football Conference honor roll member four times, and was awarded the Commissioner's Academic Excellence Award last season.
"I try to knock out as much as I can athletically in the morning, so after practice I am done," Whitcomb said. "Once I am done lifting in the morning I usually go straight into homework so I knock down my academics before physician meetings and practice.
For Whitcomb, he is still looking to continue playing after his final season at USD.
"I'll be trying to play professionally, that's still the goal."
Whitcomb and the rest of the football squad are preparing for their first home game of the season against Northern Arizona. The Coyotes will look to rebound and get their first win of the season after suffering a 17-14 loss against Kansas in their opening game of the season.