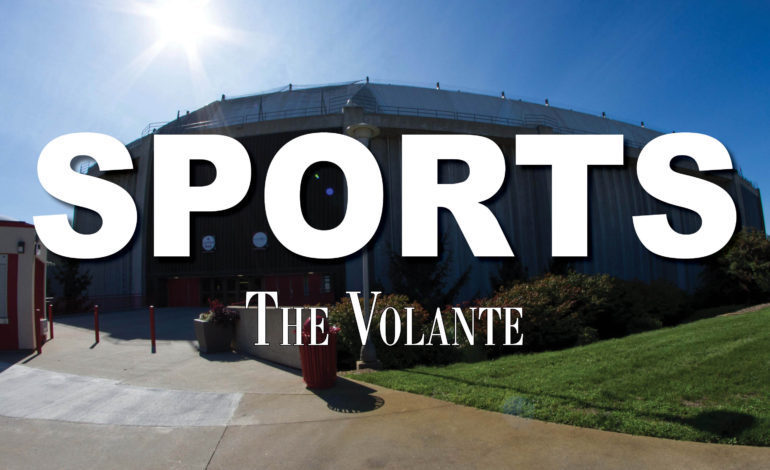 1 min read
Coyote Track and Field indoor season schedule announced
Getting started in-state, the USD track and field team is less than two months from the start of the 2021-22 indoor season.
The Coyote women placed second at last year's indoor championships, behind North Dakota State and just ahead of the Jackrabbits. The Coyote men took third behind NDSU and SDSU. 
USD's 2021-22 season gets underway Dec. 3 and 4 in Brookings at the SDSU Holiday Invitational. The meet is the only meet before the holiday break.
The Coyotes open the spring semester with three straight meets on the road, including a second trip to Brookings. 
The first meet for the Coyotes is in Iowa City, Iowa at the Black and Gold Invitational Jan. 14 and 15. The following Saturday, the Coyotes are back up north, partaking in the Jim Emmerich Invitational Jan. 22. USD will stay in the Midwest, traveling to Lincoln for the Adidas Classic at the University of Nebraska-Lincoln Jan. 29.
The Coyotes host the annual Dakota Realty Alumni Meet inside the DakotaDome Feb. 5. It is the lone indoor meet for the Coyotes at home this winter. 
After the Dakota Realty Alumni Meet, the Coyotes will hit the road for two more meets before the Summit League Championships. The first is at the Division I Challenge in Topeka, Kan. Feb. 10. The second is back in Lincoln at the Nebraska Tune-Up Feb. 18. 
The Summit League Championships are in Grand Forks, N.D. Feb. 25 and 26, and the NCAA Indoor Championships are in Birmingham, Ala. March 11 and 12.