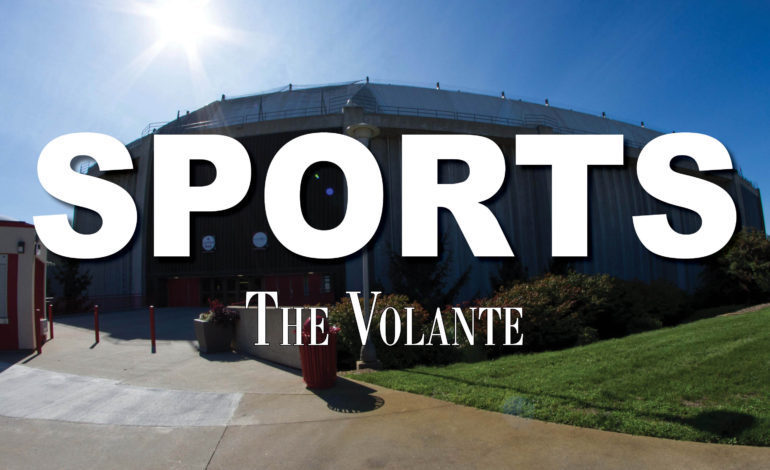 2 mins read
Coyote football climbs to No. 15 following Top 25 win
The USD football team picked up its second straight win over a top 25 opponent when the Coyotes cruised to a 34-21 win over Northern Iowa Saturday in Cedar Falls, Iowa.
The Coyotes jumped up with two touchdowns less than 75 seconds apart at the end of the first quarter. Carter Bell caught a five-yard touchdown from Carson Camp to give USD a 7-0 lead. After an UNI turnover, the Coyotes scored as the clock hit zero on the first quarter when Travis Theis plunged in from four yards out. The Coyotes led 14-0 after quarter one.
Camp threw his second touchdown of the game with 3:57 to go in the first half. Camp found JJ Galbreath for Galbreath's first career touchdown pass. Another Panther turnover gave USD one more chance to score to end the half. Mason Lorber hit a 31-yard field goal and the Coyotes were up 24-0 at halftime.
The Panthers didn't go away quietly in the second half. Forty five seconds into the third quarter, Vance McShane got his first carry of the game and took it 62 yards to the house. Just under four minutes later, Theo Day found Sam Schnee for a 28-yard score, and UNI was back within 10 at 24-14.
The Coyotes responded by getting into field goal range, and Lorber nailed a 45-yarder. The Coyotes added an insurance touchdown with under a minute and a half left in the third with Nate Thomas scoring on a two-yard run. The Panthers added a late touchdown in the fourth, but the Coyotes' early offense was too much for Northern Iowa.
Camp threw for 153 yards and two scores for the Coyotes. Theis rushed for 113 yards and Thomas for 59 yards. Austin Goehring tallied 41 yards receiving for the Coyotes in the win.
Jack Cochrane tallied seven tackles and two interceptions to earn MVFC Defensive Player of the Week. DaRaun McKinney led the defense in tackles for the second straight week, tallying 10 and two pass break-ups. Jacob Matthew and Brendan Webb tallied two sacks each.
The Coyotes are ranked No. 15, their highest ranking since 2017, when the Coyotes cracked the top five in the FCS. Northern Iowa was ranked No. 16 entering the match-up with USD Saturday.
The Coyotes have back-to-back wins over top 25 teams after their wins over UND and UNI. The Coyotes host Illinois State Saturday at 1 p.m. inside the DakotaDome in Vermillion.