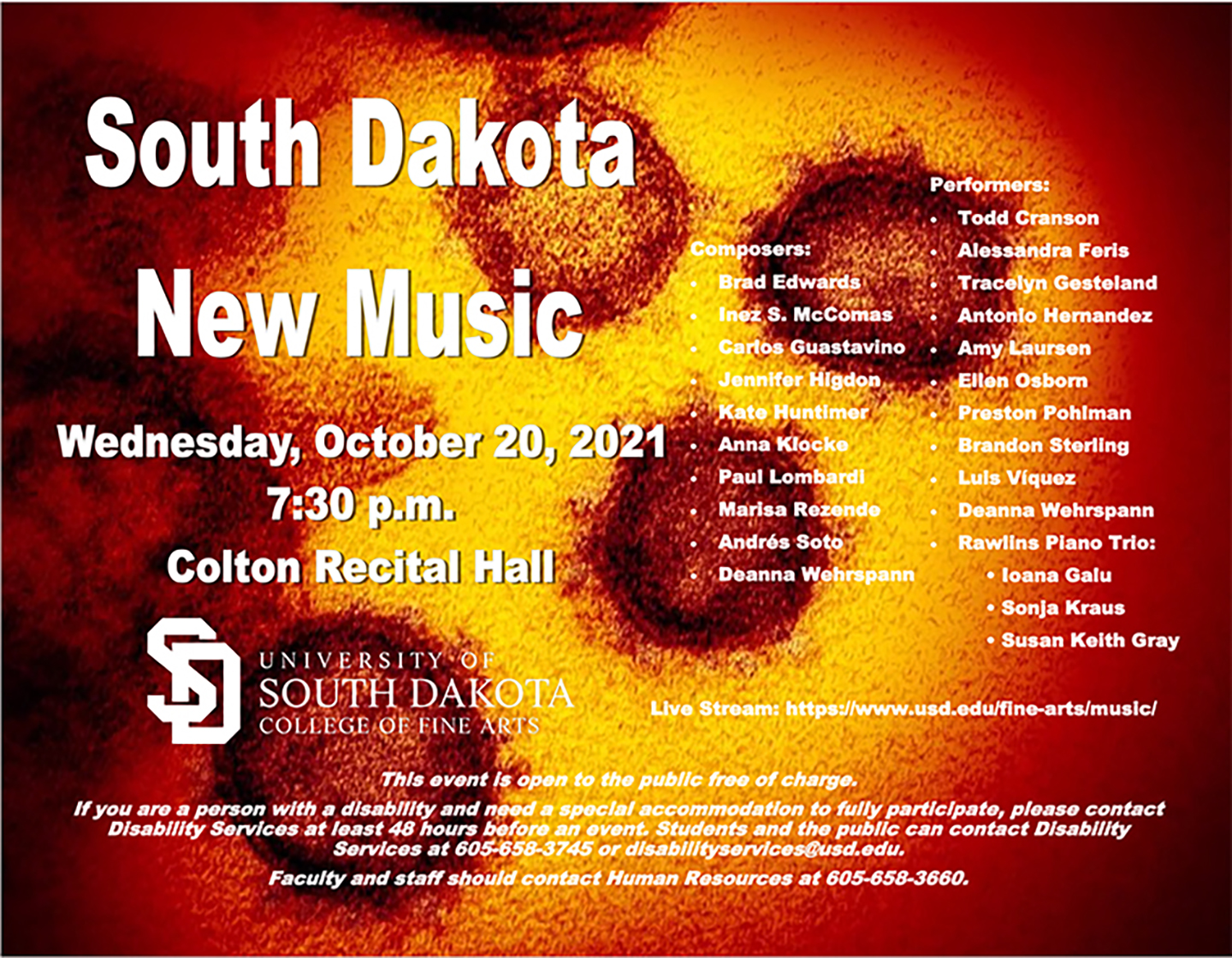 2 mins read
South Dakota New Music presents music written for the world
South Dakota New Music will be performing music written by composers both local and from around the world for the first time since before the pandemic began.
Paul Lombardi, USD associate professor of music theory and composition, started South Dakota New Music 10 years ago with Darin Wadley to perform recent works. Lombardi is also the artistic director of South Dakota New Music.
The composers and performers of South Dakota New Music consist of faculty, students and people in the community. People from across the country and around the world also composed works for the performance.
Lombardi said one of the pieces that will be performed was written by a woman Brazilian composer.
"We have five world premieres, and every piece is going to be very different. Some people write more experimental music, and some people write music with the goal to be pretty and engage the listener," Lombardi said.
Director of Orchestras Luis Viquez, who is also an active member of South Dakota New Music, will be performing a piece by Lombardi that was created for three different clarinets. Viquez will be playing all three clarinets at different times throughout the piece.
Lombardi said this will be the first time the piece will be performed live, as it was created pre-pandemic and wasn't able to be performed.
The largest piece of the performance consists of three players. The Rawlins Piano Trio will conclude the concert with a piece by a Pulitzer Prize-winning composer Jennifer Higdon.
Lombardi said in his role in South Dakota New Music, he doesn't have a specific agenda and aims to reach out and listen to people's ideas to create a venue for them.
"My goal is to make it inclusive and to allow as many people in our community, within the music department and outside the music department, to be involved," Lombardi said.
Open free to the public, the performance will be in the Colton Recital Hall in the Fine Arts building Oct. 20 at 7:30 p.m. and live-streamed on the USD website.