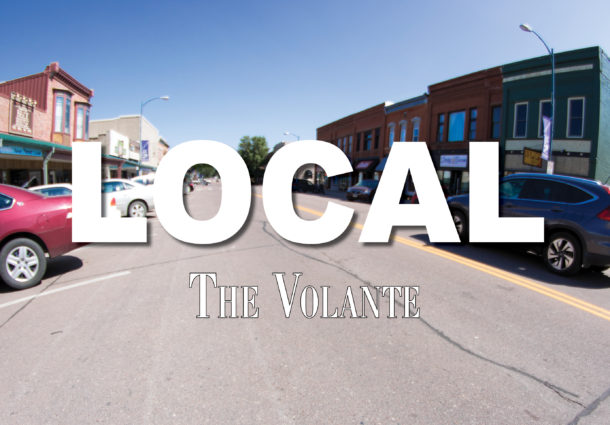 4 mins read
Former Executive Director Summoned after Noems Daughter Denied Certification
In July, Governor Kristi Noem summoned Sherry Bren, the former executive director of the South Dakota Appraiser Certification Program, to her office to discuss appraiser procedures after her daughter, Kassidy Peters, was denied her certification to become a real estate appraiser. Peters was at the meeting as well.
In Nov. Four months after, Peters obtained her licenses. 
After the meeting in July, Bren was pushed to step down from her position. Bren filed an age discrimination complaint at the end of December and received a $200,000 settlement to leave her job and drop the complaint three months later.
According to the Associated Press, beside Noem and Peters, Bren said the meeting included Labor Secretary Marcia Hultman, Bren's supervisor, the governor's general counsel, and, participating by telephone, Noem's chief of staff and a lawyer from the state Department of Labor and Regulation.
Michael Card, USD political science professor, says that it is not abnormal for Noem to include her daughter in meetings with governmental officials.
"When she was first elected to Congress, she would bring her daughter along, and there were times when it was reported that she actually sent her daughter instead of her," Card said.
Card says that it surprised him that if this is to be considered an unlawful act, the governor's legal counsel and Chief of staff would attend by telephone. The governmental officials did not say anything about Peters being included in the meeting.
"It is a conflict of interest—you really shouldn't intervene in a matter involving your daughter," Card said.
Card says that legislature created the South Dakota Appraiser Certification Program to implement and develop rules for obtaining real estate appraisal license. Applications are denied when the department determines that the applicants work does not pass the boards standards.
"You have to understand where the actual authority lies, and it lies in this board that adopts these standards. In these standards, there's actually no provision to fail, you just haven't met the standards yet. So that's probably why she eventually met the standards four months later," Card said.
Noem declined all interview requests, and her office denied answering questions about what transpired during the meeting.
According to the Associated Press, Marcia Hultman, the cabinet secretary of the South Dakota Department of Labor and Regulation, called Bren after her complaint and demanded that she retire.
Card said anybody 45 years of age or older is subject to the age discrimination and employment statute, but one must have evidence that age discrimination was the cause of dismissal.
"(Hultman) didn't say that she was incompetent, she said she was old, and that would allow her (Bren) to pursue a lawsuit leading to Age Discrimination and Employment," Card said.
Bren signed a $200,000 settlement agreement to withdraw her complaint and leave her position as the Executive Director of the South Dakota Appraiser Certification Program.
A few days before signing the agreement, Bren sent an email to all appraisers saying "I have been forced to retire by the Secretary of the Department of Labor and Regulation (Marcia Hultman) at the behest of the Administration… I want each of you to know that I have sincerely done everything possible to avoid this unfortunate circumstance." She continued, "The Administration has made it clear that it does not see a value to my experience, my involvement in ongoing projects or in a transfer of any of my extensive institutional knowledge and connections," according to the Associated Press.
 Bren managed South Dakota's appraiser certification program for almost 30 years.
"It's sort of like a competency-based education, you don't get credit until you meet the competencies, so you don't get certification," Card said.
According to the Associated Press, Bren confirmed that she was presented with a letter from Kassidy Peters' supervisor, Kristine Juelfs, who wrote that she disagreed with Peters' application denial.
"In the past week I was notified that my trainee, State Registered Appraiser Kassidy Peters, was denied upgrade of her license to State Certified Residential Appraiser." Juelfs said, "This came as quite a shock to myself as she has represented the knowledge and skills necessary."
Juelfs' letter continues saying that Peters application process was handled unprofessionally.
Card says that the Governmental Accountability board plays a critical role when deciding if an abuse of power has occurred and if an investigation is needed.
https://apnews.com/article/business-discrimination-kristi-noem-south-dakota-age-discrimination-7942a78d5545205dff41a696ef9fc251