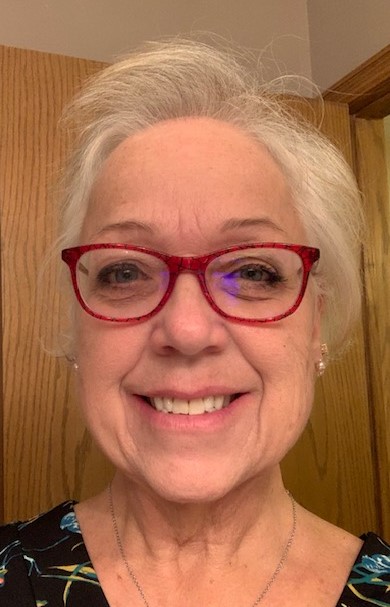 3 mins read
Leaving an impact on international student life at USD
Patty Lase, the senior secretary of the international office, is retiring after working with USD for seven years. Her retirement party is Thursday, Oct. 21 at the Burr House.
Lase has been a part of USD since February 2014, where she started her career as the senior secretary for the Center for Academic and Global Engagement (CAGE) before the office was split into the International Office and the Gallagher Center.
As senior secretary, Lase said she handles a lot of the behind-the-scenes work such as inventory and clerical staff filing, as well as student paperwork.
"All of the international students come in to me—I'm the first person that they see. So, I make sure I try to answer any of their questions," Lase said.
Lase said she helps plan educational trips for the international students to go explore the surrounding areas as well.
"There gets to be a lot, and I love it," Lase said.
Lase said she loves being a part of the International Office for the relationships and community she creates.
"The international students have always been very great to work with. We try very hard to keep a good relationship among all the students," Lase said.
Vitoria Brixner, a first-year international student, said Lase was one of the many faculty members she first met when moving to USD.
"Since the first moment I talked to her, I knew I could trust and count on her for everything I needed. I could see her effort to try to make me feel at home, and I am forever thankful for all the support I received from her and the entire International Office," Brixner said.
Susan Hackemer, the director of the International Office, said that there are 248 students at USD on a student visa, and that they extend through all programs offered on campus. She said Lase has a gift in making all students who come to USD feel welcomed.
"She greets everyone with enthusiasm and genuine warmth. Add to that her knowledge of who the other helpers are on campus, and students start with a confidence that USD is a great school. Getting off to a good start when you're thousands of miles away from home sets the tone for your whole experience. Patty has a been a crucial influence to our success in this role," Hackemer said.
After she retires, Lase said she is most excited to become more invested in her family.
"I want to see more of my kids and my grandkids," Lase said.
Lase said she is also looking forward to retirement because she wants to take up her favorite hobbies again.
"I'm going to take (a) watercolor class. I have a minor in art and I haven't used it in a long time, so I want to start dabbling in art again," Lase said.
Lase also hopes to begin traveling again to Texas and the east. She said she still wants to stay as involved as she can in students' lives with retirement, and that she will always try to mentor students in hope of making an impact on their lives for as long as she can.