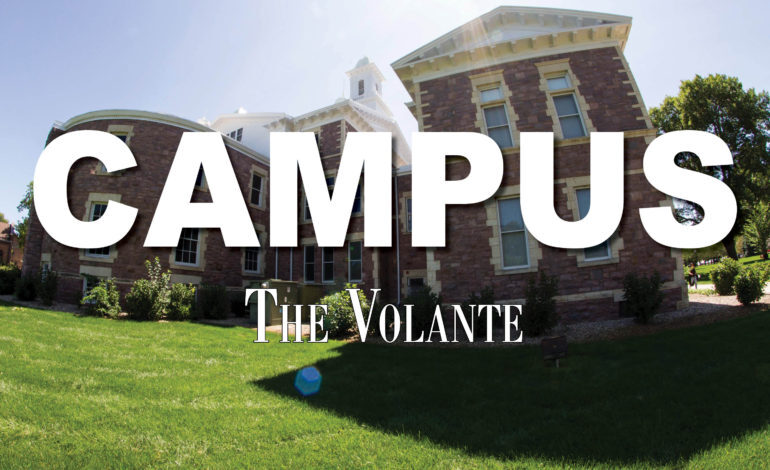 2 mins read
COVID-19 Taskforce encourages testing before Thanksgiving break
Last fall, the University of South Dakota's COVID-19 cases peaked at 243 according to the USD COVID-19 Dashboard. This year, the highest peak has been 24 in early September. South Dakota has a total of 5,961 cases overall, according to the South Dakota Department of Health website.
Kevin O'Kelley, the head of USD's COVID-19 Taskforce, said he is impressed by the numbers he's seeing at USD.
"I'm very pleased with our numbers compared to last year. It's important to remember each of these numbers is an actual person who is sick, and we are very cognizant of that fact," O'Kelley said.
Currently, there are only three self-reported COVID-19 cases at USD. O'Kelley said the spread of COVID-19 is much less than expected and that the number of students with immunity is probably higher than expected.
"We predicted that we would have a faster spread of COVID-19 than we actually did have. We are pleasantly surprised by the number of students who have apparent immunity to COVID-19. The number of students who have immunity, I'm guessing, surpasses 75%," O'Kelley said. "I didn't make that number up out of thin air. I work with mathematicians on campus who have run certain statistical calculations to work backwards from the number of sick students we have to the number that are probably immune."
O'Kelley is still worried about students taking COVID-19 home for Thanksgiving or bringing it back after Thanksgiving. To combat this, the COVID-19 Taskforce will be conducting advertising campaigns to encourage students to get vaccinated and to get tested.

"The Department of Health has provided us with enough self-test kits that we can give a test kit to every residence hall student," O'Kelley said.
Self-test kits take about 15 minutes and students can test themselves whenever they want to or need to. In addition to self-test kits, testing in the Munster University Center will continue to be available to students, O'Kelley said.