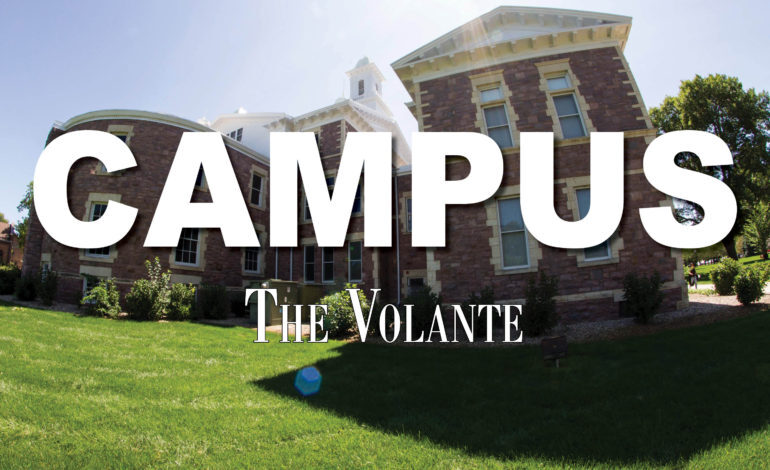 2 mins read
New grant gives Center for Child Maltreatment new direction
A new grant was awarded to USD's Center for the Prevention of Child Maltreatment (CPCM) by the Department of Education after a proposal was made by the CPCM to produce a document called "The State of the Well-Being of Children's Report".
The grant was awarded to CPCM to better the data given to complete the report proposed to the Department of Education.
"It's going to help us identify areas that we are doing really well in, areas that we would potentially be getting better at in the future in terms of collecting data," Dean of Health Sciences and Director of the CPCM Carrie Sanderson said.
The Center is looking at already-existing data collected by many different entities such as the Department of Health, Child Advocacy centers and Social Services.
"Whatever our laws currently allow us to collect information on, we have those pools of data currently existing in South Dakota," Sanderson said.
Sanderson said the analysis involves a study of how the existing data communicates with each other.
"We're not doing direct contact with children, we are using existing surveillance data," Sanderson said.
Much of the information used in the studies is collected from across South Dakota. Sanderson called this collateral information, which is gathered from the adults in a child's life.
Some information is directly collected from children themselves. The CPCM uses information from the Youth Risks Behavior Survey that was implemented from the Department of Health.
The study involves using a variety of data sets, not just that of the Department of Health.
"The cool thing about any series of information is that when you know about the information and the data set, you are able to respond to it, make it stronger and make better decisions," Sanderson said.
Sanderson said there are three target audiences for the study: public policy makers, researchers and the general populace.
The CPCM looks at the needs of children, including food, housing, safety and love from a safe and stable environment, Sanderson said.
"It's very clear that we have to pay attention to the child's access to those core needs," Sanderson said.
Sanderson said there are great bodies of work related to the research happening in South Dakota.
"We can work creatively to find solutions to lift up these good bodies of work that are already happening and unite them in ways to address (these problems) to overcome issues of rurality and potential lack of funding," Sanderson said.