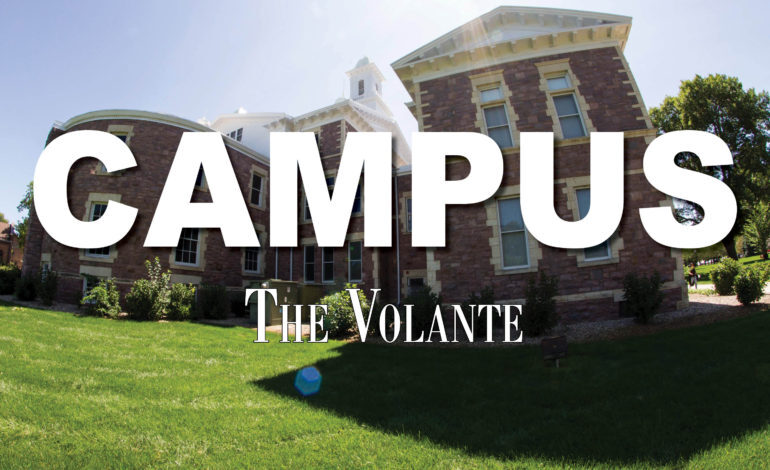 2 mins read
USD accounting students recieve 7 out of 9 CPA scholarships
Several USD accounting students received seven out of nine of the South Dakota Certified Public Accountants (CPA) Society scholarships. The process began early this year and students found out in June and August.
USD student Haley Duffield, who received the Accounting Excellence scholarship, said that she had gotten an email from Beacom for the scholarship application and submitted the application to the South Dakota CPA Society.
"It was from the South Dakota Board of Regents and I had gotten the email and then I just filled out the application and I'm not quite sure if there was like a little blurb of something that I had to write about. And then I just wrote about it submitted the application to the South Dakota CPA (Society)," Duffield said. "I was just grateful that I go to Beacom and have those types of opportunities."
The Accounting Excellence scholarship is a $1,000 scholarship from the South Dakota CPA Society that is given to accounting students schools in South Dakota. Trent Kingsley is one of the USD students who received the scholarship.
"I was actually at work during the summer when I got the email that I found out. Obviously, I was really excited just to be honored because I'm from South Dakota. I thought it was really cool to see my name be audited in the CPA society. I was honored to be from USD," Kingsley said.
Another student, Amber Nissen, received a different scholarship from the CPA. Nissen had tried applying last year but didn't have enough credits. She applied this year and received the Accounting Opportunity scholarship.
"I had gotten emails from both from the CPA showcase society (and) teachers, and then we have a lady at Beacom who her whole entire job is just to look for jobs and scholarships for us so I got a bunch of emails," Nissen said." So this year, I applied and it was just a two-page form and you had to display leadership abilities and academics. And then, it was within a few months we heard back and I got an email just saying I was accepted," Nissen said.
Other USD students who received scholarships from the South Dakota CPA Society are Tate Olson, Taylor Lewis, and Ben Boehrns with the Accounting Excellence Scholarship and Caroline Lewis with the Harry Olson Scholarship.