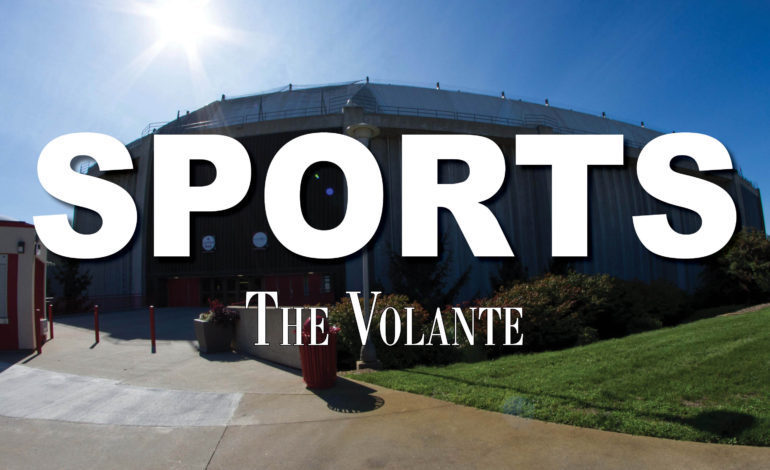 3 mins read
Coyotes hire former assistant coach Eric Peterson as new head coach
Men's basketball head coach Eric Peterson was recently hired from the University of Utah. Peterson was the assistant coach at USD from 2014-2018, the assistant coach at Utah State from 2018-2021 and then was the assistant coach at Utah from 2021-2022.
During his time at USD, Peterson said he wants to work on being in the gym with the players and help them improve every day. Peterson said the goal is to compete to win the Summit League Championship and make it to the NCAA tournament.
"We want to win the league, we want to get to the NCAA tournament and if I didn't feel like we could do that I wouldn't have came back here. I know we can do that here and being here for four years as an assistant, we kind of have the blueprint to make that happen, or at least to put us in a position to make that happen," Peterson said.
While working at Utah State, Peterson said he asked questions about how the exciting environment got started for basketball games. Peterson said if students attend games and have a great time, other people in town will also attend and watch the game.
"Let's have fun when we come to the games. I was a part of one of the best home court environments in the country at Utah State and it was just a party in the student section every single night. And so, I've already talked with some of the Coyotes Crazies and just ways that we can maybe figure out a way to get more people to the games and get that student section just rockin' every single night," Peterson said.
The decision for Peterson's family to move from Utah back to South Dakota was an easy one, Peterson said. His family still had close connections in Vermillion and said they love the community and student support in town.
Peterson's choice to return to Vermillion was also influenced by the basketball team's performance. Peterson said he would not have taken the job as head coach if he did not feel the team could make the NCAA Tournament and win.
"We almost have the recipe already to make it happen and being in a place that I've already been in as an assistant coach, it's a little bit easier to navigate things than someplace brand new. So, (for) a lot of different reasons, but I wouldn't come back here unless I really felt like it was the best place for our family and that we could win a championship here," Peterson said.
Struggles are unavoidable and even though Peterson doesn't know what struggles the team will face during the season, he said he plans on building a great staff to help support the team.
"One of the things I'm going to do is I'm going to hire really good staff. We're going to have really good people in our program. And the culture that we want to create is one of those cultures that yeah, there's going to be struggles but we're all here together. We're all going to pick each other up and get each other through those struggles," Peterson said.