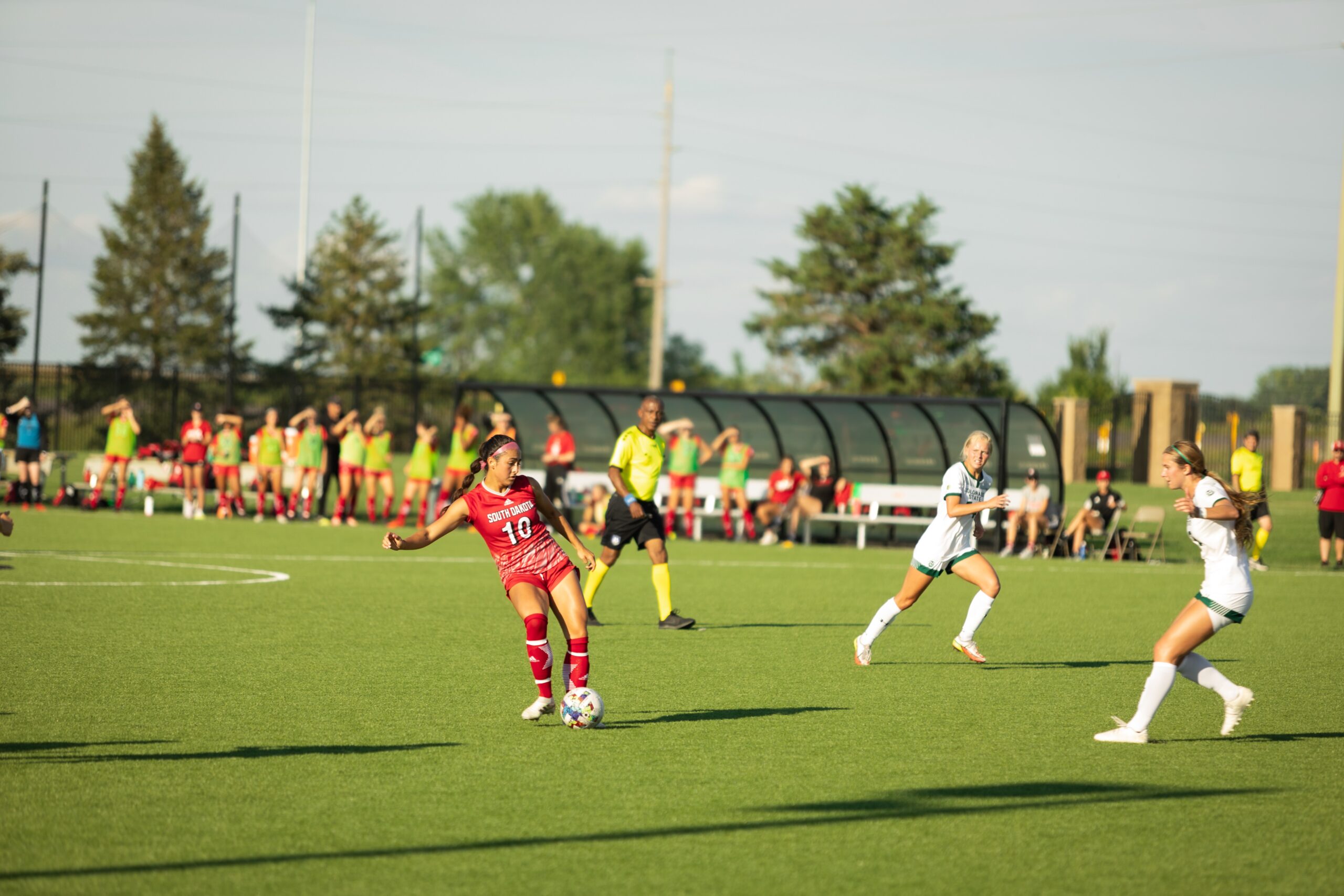 1 min read
Coyote soccer falls 3-1 to Colorado State
USD women's soccer played last night, the first time they've competed since students moved back to campus. The Coyotes took on the Rams of Colorado State in Thursday's match-up.
Colorado State defeated the Coyotes 3-1 after a scoreless first half. Colorado State shot the ball nine times whereas the Coyotes only shot it twice.
Four minutes into the second half, Coyote senior forward Shaylee Gailus lifted her first score of the season with a kick to the top right of the goal giving South Dakota a 1-0 lead. Gailus' goal was assisted by fifth-year forward Taylor Cotter. This was Cotter's second assist of the year.
Colorado State tied the game up in minute 63 of the match on a shot from senior midfielder Kaitlyn Abrams. This was Abrams' first goal of the season. Senior midfielder Liv Layton was awarded her first assist of the season from the goal.
The scoring was not done for the Rams as they scored a minute and 22 seconds later with a goal from senior forward Aleyse Evers, which put them up 2-1 over the Coyotes. This goal was Evers first of the season.
In minute 70 of play, Colorado State's sophomore defender/midfielder Izzy Wildermuth scored the third and final goal for the Rams. This goal was unassisted.
The Rams outshot the Coyotes 15-4 and had more corner kicks (3-2).
South Dakota redshirt junior goalie Caroline Lewis saved six shots and Colorado State's redshirt senior goalie Emilie Gavillet saved one.
The Coyotes' record moves to 0-3 this season. Their next game has them traveling west to Oregon to play Portland State on Aug. 28.