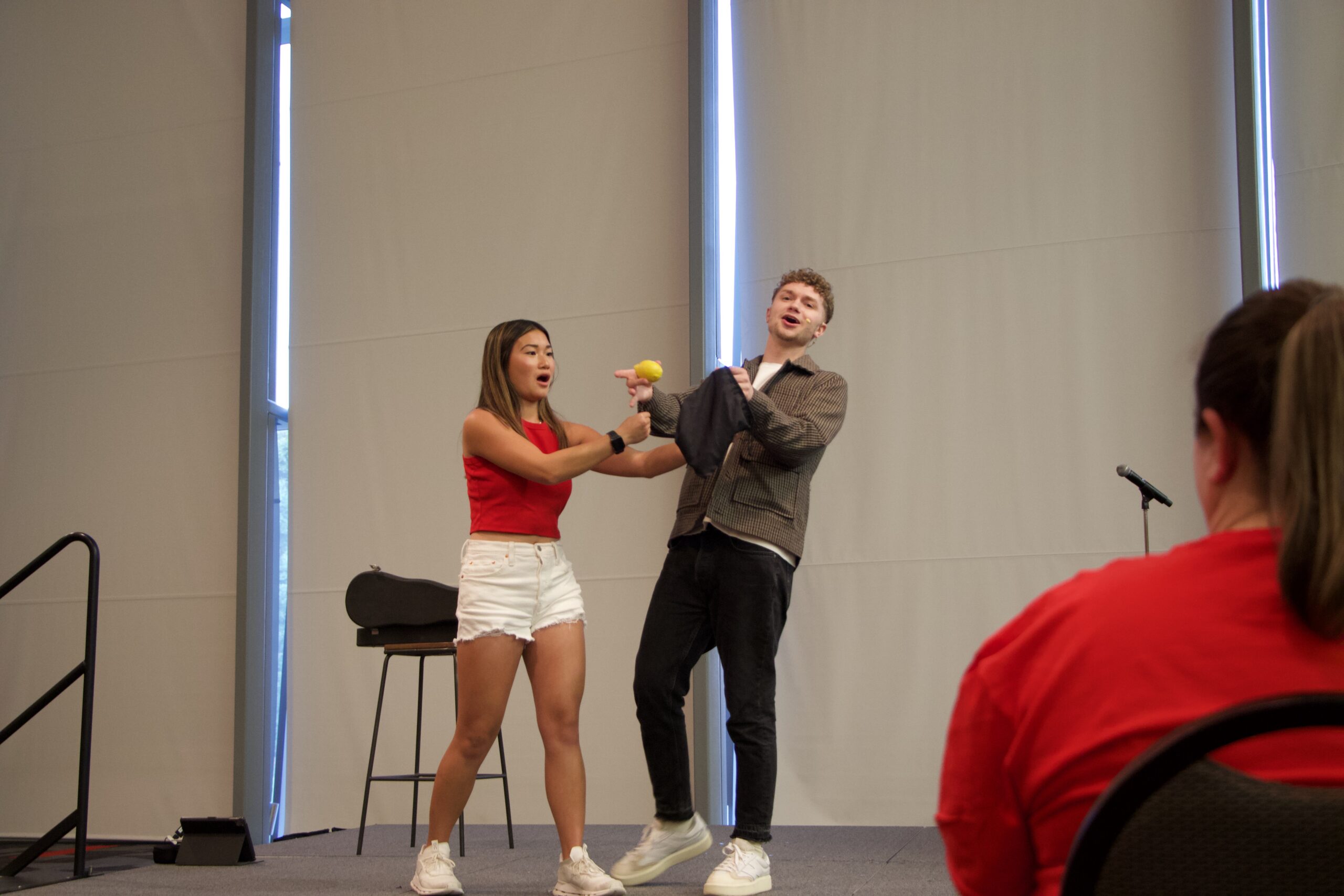 2 mins read
Magician Trent James Entertains During Family Weekend
25-year-old magician Trent James has been doing magic for 20 years and has thoroughly curated a show specifically for his favorite audience: college students.
James said he has been doing magic since he was five when he first saw a magician at his preschool and he wanted to learn more. His dad, also a magician, taught James a few tricks to get him started and James has been performing ever since.
"I was doing shows anywhere I could. So I was doing shows at senior centers, any talent show I was all over that. And those kind of gave me goals and deadlines to work on stuff, get better, be in front of an audience, learn what people like [and] what they don't like," James said.
Coordinator of programming and activities Marleigh Maldonado said having James on campus is one of the big acts the school likes to bring on campus every year for students. Maldonado said James was a good fit for family weekend as students are still exploring how their future may look on and off campus.
"I think really just seeing how [James] is making a career out of his talents and a profession out of his talents," Maldonado said. "And I think it's cool for students to see how those things can become a reality and maybe a student isn't really interested in becoming a magician when they grow up, but rather that they can see the things that they could do with their personal gifts and talents and see how they become successful."
James said magic is a combination of everything he enjoys, especially the creative aspects. He said he loves picking background music, choosing his outfits and making different props for the show.
"Throughout high school I was doing magic and then I decided that I was going to try to do this full-time and my parents were actually very supportive of it, which I'm lucky. I could totally see it the other way but my parents kind of knew the world of magic and how you could do this as a job. Certainly not easy but it's been so fulfilling," James said.
Maldonado hopes that by bringing James to campus, USD not only provided students and their families with entertainment but also showed students how to follow their dreams. With continued positive feedback, Maldonado believes it will become possible for the university to bring more acts such as magicians and hypnotists to campus.