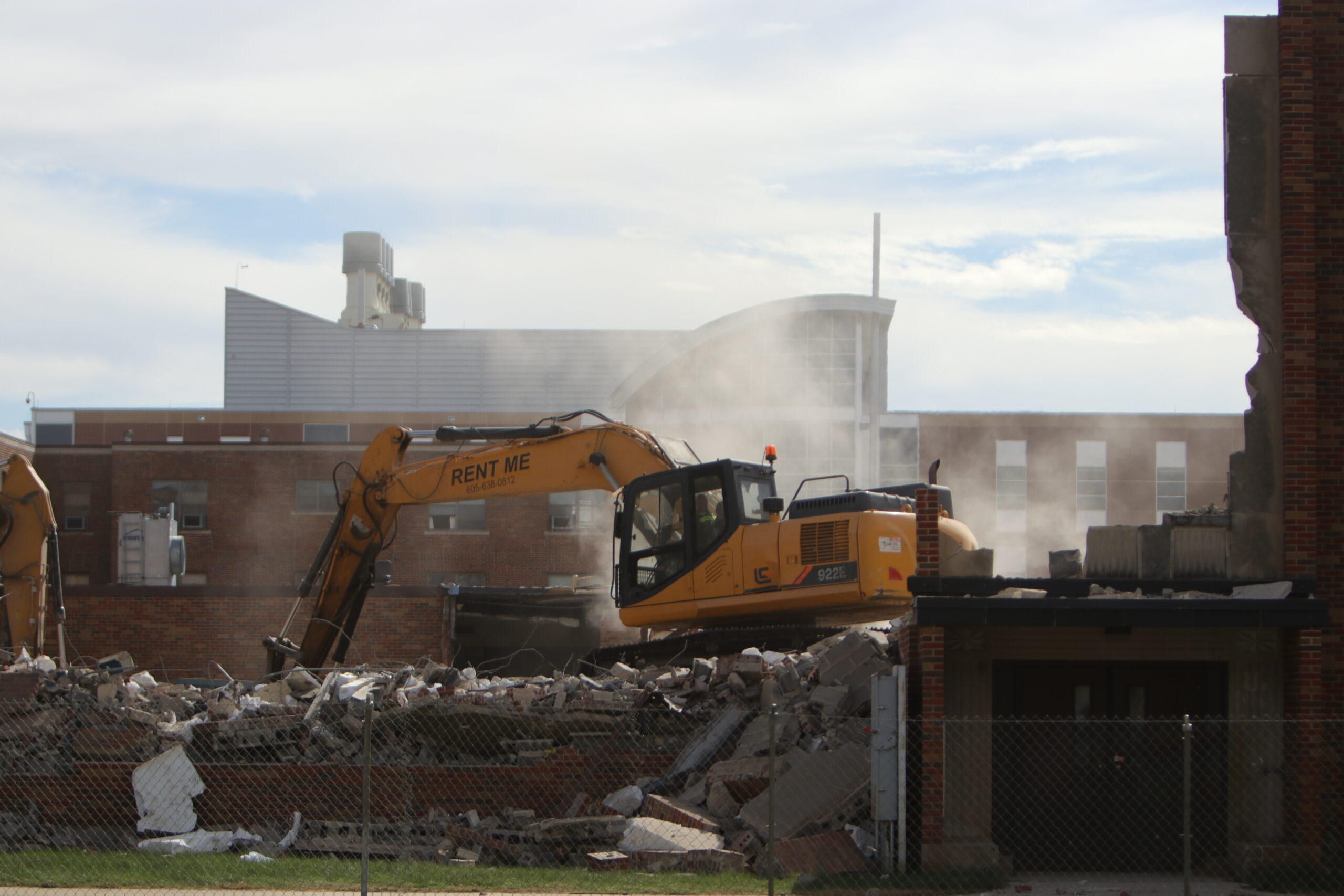 2 mins read
Demolition of Julian Hall Begins
Brookman, Julian Addition and Julian Hall saw active brick-breaking demolition begin, in preparation for a new parking lot, last week on Wednesday, Oct. 18.
The assistant vice president of Facilities Management (FM) Brian Limoges said the work within the buildings was outsourced to contractors.
"USD FM removed all of the salvageable items from each building and the contractor that was awarded the demolition contract has removed wood, metals, etc. from the buildings and hauled that to recycling companies in the area," Limoges said.
Julian Hall has been vacant for years but before the tear-down process could commence the university waited for all students to move out of Brookman at the end of last semester. They then followed up with asbestos abatement of the buildings and the removal of all hazardous wood, metal, A/C units and glass by the demolition contractor. 
"The contractor started demolition of Julian Addition this past Wednesday and will continue to demolish that building, remove the rubble and then move onto Brookman Hall and finally Julian Hall," Limoges said.
While the buildings have just begun to come down, the plan to demolish the buildings has been known.
"The process really started several years ago when we were discussing the idea of building a new Health Science Building to house the departments that were in Julian Hall," Limoges said. "We then looked at potential renovation costs to update these buildings as well as the maintenance and repair costs for these buildings."
It was determined that those costs were comparatively not justifiable. After that, and the approval from the South Dakota Board of Regents, advertising to outsourced firms for demolition and asbestos abatement began.
The design for the new parking lot that will be taking the place of the demolished buildings is actively in the works, and the construction plan is set to begin in the spring of 2023 and be finished this upcoming fall.